body style="margin-left: 70px;margin-right: 70px;margin-top: 70pt;margin-bottom: 70pt;">

My Biblical Fathers: Abraham
What Does the Bible Say about the Chosen Peoples of Israel?


Contents.
Introduction
Part One. Abraham
Background
1. Abraham is Chosen. A Great Nation and a Source of Blessing for all Mankind
2. Promise of the Land. Numerous Descendants.
3. Promise of the Land and Moral Recititude.
4. The Covenant of the Land, Circumcision, Torah Law
5. Sarah and Israel. Expulsion of the Arabs. Isaac the Anglo-Saxon!
6. A GREAT AND MIGHTY NATION in whom all Nations will be blessed and who will do Justice and Judgment!
7.The Material Power-based Israelite Blessings were Unconditional. Future Possession of Strategic Gates
8. Summation
9. Poem. Requirements
THE PROMISED BLESSINGS TO ABRAHAM
10. Poem: The Promised Land





Introduction
The Blessings and goals of the Israelite Peoples where given by the Almighty. They had to be fulfilled at least in part (Genesis 22:16) within an historical time period close to the End Times and are not merely predictions for the Messianic Age. These Promises included becoming a numerous people by universal standards whose offspring would be uncountable as the dust of the earth, sand of the sea, and the stars of heaven. They would become a great and powerful entity. Other peoples of the earth would be blessed through them. They would comprise several distinct nations each ruled by its own kings or rulers, i.e. independently of each other. They would be the most powerful powers on earth. They would rule over the seas, and be located in several different oceans. They would be extremely wealthy through the possession of raw material sources, agricultural plenty, geographical advantages, and historical good fortune. They would have an irrevocable right to the Holy Land. This right would be primarily expressed by Judah meaning that section of them that maintained consciousness of its origins, practiced circumcision, and kept the Law. Judah in returning to the Land was to act as a forerunner and representative of the other Tribes who ultimately would also return but at a later stage. Judah in this sense represents more of a spiritual aspect making its imprint on physicality.
On the other hand the section headed by Joseph would bring the physical-, material and strength of power-, ruler over others- aspect to its highest degree of expression.
We have dealt with all these points (point by point) in our series on


Biblical Proofs


http://www.britam.org/Proof/ProofsIntro.html
Along with

Secular Proofs


http://www.britam.org/Proof/secular/ListofSecularProofs.html
This has been supplemented by such articles as


Geneaology

of the Blessings to Israel


http://www.britam.org/GeneaologyofBlessings.html
In addition our studies on the Bible have dealt with the relevant

Biblical Passages

in detail
e.g.
http://britam.org/Genesis/Gen12to17LechLacha.html
http://britam.org/Genesis/Gen18to22VaYera.html
and our articles on

Judah

:
http://www.britam.org/judah.html

In other words the relevant Biblical sources have been studied quite thoroughly.

Nevertheless due to the extreme importance of the subject matter it is worth going back over what the sources do say.

We have therefore chosen to once again write about the blessings (from a new perspective) and how they prove the Israelite Ancestry of certain major western peoples. This time the blessings will be discussed more or less according to their order of appearance in Scripture itself.

The first Hebrew was Abraham who originally was called Abram.
With his wife Sarah he began the Hebrew Lineage which was continued by Isaac, then Jacob (renamed Israel) followed by the Twelve sons of Israel who gave rise to 12 Tribes and 70 Tribal Clans.
Out of the Tribes of Israel those of Joseph (Ephraim and Manasseh) and Judah were especially important.

Part One. Abraham
The Bible tells us how the Almighty chose Abraham and commanded him to leave his homeland.

Background :
The first humans, Adam and Eve, sinned and were expelled from the Garden of Eden.
Due to sin all of mankind was destroyed apart from Noah and his family.
The three sons of Noah were Shem, Ham, and Yafet.
The first Hebrew, Abraham, was a descendant of Shem.
Abraham was originally called Abram.
God told him to leave his land in Ur Casdim and then via Harran go to the Land of Canaan which was promised to his descendants.
Henceforth Abraham for the rest of his life would wander through the Land.
He was told to leave his home and go tot he Land he would be shown where he would become a great nation and be blessed and a source of blessing for others. Whoever would bless him would be blessed and whoever cursed him would be cursed (Genesis 12:1-3 1.1. below).

At the beginning he was accompanied by his nephew Lot. When they entered the Land of Canaan Lot went his own way and settled in the vicinity of Sodom. The Almighty again appeared unto him, promised him all the Region as an eternal inheritance and that his seed would be as numerous as the dust of the earth (Genesis 13:3-17 1.2 below).

Four Kings from Mesopotamia went to war with the King of Sodom and other local Canaanite potentates. In the course of this conflict the Mesopotamian took Lot captive. Abraham with 318 men from his household pursued and defeated them in a surprise nighttime attack and released Lot. God once again appeared to Abraham and promised that his offspring would be as the stars of the sky (Genesis 15:15 1.3 below). Abraham was also informed that his descendants would have to be subjected in captivity for 400 years.

Abraham begat Ishmael from Hagar the Egyptian maidservant of Sarah of whom it was prophesied that he would become a wild ass of a man (Genesis 16:12).

God again appeared to Abraham and promised to make a covenant with him and multiply him exceedingly. Abraham was to become the father of many nations and kings (independent rulers) would come from him (Genesis 17:4-6) meaning also a confederation and rulers over other peoples (Onkelos). The land of Canaan would be his. Circumcision was required (Genesis 17:10) Sarah his wife would be the mother of many nations and kings of peoples would come out of her. She would give birth to Isaac who would carry on the Covenant of the Almighty with Abraham (Genesis 17:19 see 1. 4 and 1.5 below).

Abraham circumcised himself and all male members of his household. While he was recovering three angels visited him.
They bore a message for Abraham and in the course of their delivering it the Almighty Himself spoke to him. The birth of Isaac was again predicted. Abraham was to become a great and mighty nation and all nations of the earth to be blessed through him Genesis 18:18. They would become great in order to do justice and judgment which was both a prerequisite and a conduit for intensification of the blessings (Genesis 18:19 see 1.6 below).
Sodom and the surrounding cities were destroyed by Divine Fire because their inhabitants were evil. Lot was saved after being warned by the angels. Lot begat from his two surviving daughters the nations of Ammon and Moab.
When Sarah was ninety and Abraham a hundred Isaac was born (Genesis 21:5).

Sarah insisted that Abraham expel Hagar and her son Ishmael. God told Abraham that Sarah was right. The forefather of the Arabs would have to leave.
The Covenant between God and Abraham was to be continued only through Isaac (Genesis 21:12 see 1.5 below). Abraham made a pact with the Philistines at Beer Sheba (Genesis 21:31).

When Isaac was grown Abraham was commanded to take him to Mount Moriah (Jerusalem) and offer him up as a sacrifice.
Abraham took him to the spot, tied Isaac to the altar, and raised his knife to kill him. The voice of an angel stopped him. Abraham had proved himself faithful by being prepared to offer up Isaac who is described as his "only son" (Genesis 22:12).
The Almighty has sworn by HIMSELF that the blessings are unconditional. The seed of Abraham will as the stars of heaven and as the sand of the sea and they shall possess the gate of their enemies. In them will all nations of the earth be blessed (Genesis 22:17-18 see 1.7 below).
Abraham dwelt in Beer Sheba but later moved to Hebron (Kiryat Araba) where Sarah died and was buried in the Cave of the Patriarchs (Genesis 23:17-20).
Later Abraham, Isaac, Rebecca, Jacob and Leah would also be buried there. Eliezar the servant of Abraham was sent to Mesopotamia to find a wife for Isaac.
He brought back Rebecca (Rivka) who was the daughter of Bethuel the son of Nahor brother of Abraham [Genesis 22:23] The brother of Rebecca was Laban the future father-in-law of Jacob son of Isaac.
The family of Rebecca blessed her that she would be the mother of thousands of millions (or tens of millions depending on how the expression "alfei revava" is translated) and that her offspring should possess the gate of those that hate them (Genesis 24:60 see 1.7 below)

1.1 Abraham is Chosen. A Great Nation and a Source of Blessing for all Mankind
[Genesis 12:1] NOW THE LORD HAD SAID UNTO ABRAM, GET THEE OUT OF THY COUNTRY, AND FROM THY KINDRED, AND FROM THY FATHER'S HOUSE, UNTO A LAND THAT I WILL SHEW THEE:
Abram had to leave everything and go unto the land he would be shown.
He was to be given a Land in which the Hebrew Nation would come into being and unto which it will return
and repossess as described in the Prophets e.g. Ezekiel ch.48.

[Genesis 12:2] AND I WILL MAKE OF THEE A GREAT NATION, AND I WILL BLESS THEE, AND MAKE THY NAME GREAT; AND THOU SHALT BE A BLESSING:
He was to become a great nation and be a source of blessing to all other peoples.

[Genesis 12:3] AND I WILL BLESS THEM THAT BLESS THEE, AND CURSE HIM THAT CURSETH THEE: AND IN THEE SHALL ALL FAMILIES OF THE EARTH BE BLESSED.
Those that seek the welfare of the Chosen People will be blessed; those that seek its harm will be cursed.

---
---

1.2. Promise of the Land. Numerous Descendants.
Genesis 13:13] BUT THE MEN OF SODOM WERE WICKED AND SINNERS BEFORE THE LORD EXCEEDINGLY.

Genesis 13:14] AND THE LORD SAID UNTO ABRAM, AFTER THAT LOT WAS SEPARATED FROM HIM, LIFT UP NOW THINE EYES, AND LOOK FROM THE PLACE WHERE THOU ART NORTHWARD, AND SOUTHWARD, AND EASTWARD, AND WESTWARD:
In contrast to the evil of Sodom we have the goodness of Abraham and the promises given to his descendants. We should strive to be worth of Abraham.

[Genesis 13:15] FOR ALL THE LAND WHICH THOU SEEST, TO THEE WILL I GIVE IT, AND TO THY SEED FOREVER.
The land was promised to him forever. The land belongs to the seed of Israel not to the Arabs or anybody else. Not to the UN. I do not think the UN is a legitimate body. They are always voting against Israel. Any nation that votes against Israel does not deserve to have its own independent foreign policy since it is clearly irresponsible. In effect any country that denies the legitimacy of Israel is itself illegitimate.
[Genesis 13:16] AND I WILL MAKE THY SEED AS THE DUST OF THE EARTH: SO THAT IF A MAN CAN NUMBER THE DUST OF THE EARTH, THEN SHALL THY SEED ALSO BE NUMBERED.
They were to be immensely numerous, on a world scale.

[Genesis 13:17] ARISE, WALK THROUGH THE LAND IN THE LENGTH OF IT AND IN THE BREADTH OF IT; FOR I WILL GIVE IT UNTO THEE.

---
---

1. 3. Promise of the Land and Moral

Recititude

.


Every time the land is promised it is nearly always somehow or other associated with moral or religiously legal requirements such as circumcision.
In this case the Promise of the land is preceded by the explanation (Genesis 15:16)
that it is being taken from the Canaanite-Amorites who were morally reprobate but in the time of Abraham had not reached their lowest point but were about to do as at which point the Land would be delivered to the descendants of Abraham.
[Genesis 15:18] IN THE SAME DAY THE LORD MADE A COVENANT WITH ABRAM, SAYING, UNTO THY SEED HAVE I GIVEN THIS LAND, FROM THE RIVER OF EGYPT UNTO THE GREAT RIVER, THE RIVER EUPHRATES:
The Holy Land stretches from the Nile River to the Euphrates. All of this area comprises the Promised Land.
Genesis 15:19-21 continues to list those nations who would need to be dispossessed for the Israelites to inherit
the Land of Canaan.

---
---

1. 4. The Covenant of the Land, Circumcision, Torah Law
[Genesis 17:4] AS FOR ME, BEHOLD, MY COVENANT IS WITH THEE, AND THOU SHALT BE A FATHER OF MANY NATIONS.
Many nations were come from Abraham, not just one country but several, each one was to be well populated, of international importance, and a positive factor in human affairs giving its own contribution to civilization.

[Genesis 17:5] NEITHER SHALL THY NAME ANY MORE BE CALLED ABRAM, BUT THY NAME SHALL BE ABRAHAM; FOR A FATHER OF MANY NATIONS HAVE I MADE THEE.

[Genesis 17:6] AND I WILL MAKE THEE EXCEEDING FRUITFUL, AND I WILL MAKE NATIONS OF THEE, AND KINGS SHALL COME OUT OF THEE.
Again, several nations, each with their own rulers, existing alongside each other, each giving their own individual expression to its Israelite ancestry.

[Genesis 17:7] AND I WILL ESTABLISH MY COVENANT BETWEEN ME AND THEE AND THY SEED AFTER THEE IN THEIR GENERATIONS FOR AN EVERLASTING COVENANT, TO BE A GOD UNTO THEE, AND TO THY SEED AFTER THEE.
There is a secret here. Even for those of us who do not consciously acknowledge God He remains with us, the covenant endures forever.

[Genesis 17:8] AND I WILL GIVE UNTO THEE, AND TO THY SEED AFTER THEE, THE LAND WHEREIN THOU ART A STRANGER, ALL THE LAND OF CANAAN, FOR AN EVERLASTING POSSESSION; AND I WILL BE THEIR GOD.


Possessing the Land of Israel involves acknowledging the God of Israel.


http://britam.org/Moses/Moses-2.html

Genesis 17:9-14 continues and commands Abraham to circumcise every male child on the eighth day after birth.
Though already commanded in the time of Abraham long before Moses Circumcision was to become part of the Torah Law.
Our understanding is that the international aspects of the Promises were irrevocable and were given not only for the sake of Israel but also for that of all humanity. In some way they had to be fulfilled. That portion of the Israelite nation that would lose its identity was to fulfill this facet of the Israelite Promise. This pertains especially to Joseph.



Judah was to keep the Law.

Judah was also to be the pioneer in the Latter Days in reclaiming the Land.
Judah in this case is the forerunner for the other Tribes and is preparing the way for all Israel. Reclaiming the land means Keeping the Law at least to some degree. The Land itself is divided into different levels of Sanctity. The region west of the Jordan has a higher degree of Sanctity. This is why Judah can now begin to retake that region since Judah keeps the Law.
Missionaries who take Jews away from the Law and away from Judaism are acting against the Divine Will and against the higher interests of all Israelites.
Jews should be encouraged to Keep the Law not discouraged.
Ten Tribes nations and should support the Brit-Am Ten Tribes Movement as well as Orthodox Jewish and Jewish National Religious causes.
Instead of that they give money to Palestinians and Jewish Quisling NGOs including Homosexual groups bent on perverting youth.
As for coming back to the Land,
Joseph (i.e. the Ten Tribes) could begin to reclaim and resettle other areas such as Lebanon, Bashan, and Gilead as indicated by the Prophets.
http://britam.org/USAMatsor.html

---
---

1. 5. Sarah and Israel. Expulsion of the Arabs. Isaac the Anglo-Saxon!
(a) Isaac
This blessing is a continuation of the previous one.
Abraham through Hagar the Egyptian maidservant begat Ishmael who represents the Arabs.
Nevertheless the covenant of God with Abraham is only to be counted through Sarah who gave birth to Isaac.
[Genesis 17:16] AND I WILL BLESS HER, AND GIVE THEE A SON ALSO OF HER: YEA, I WILL BLESS HER, AND SHE SHALL BE A MOTHER OF NATIONS; KINGS OF PEOPLE SHALL BE OF HER.

[Genesis 17:19] AND GOD SAID, SARAH THY WIFE SHALL BEAR THEE A SON INDEED; AND THOU SHALT CALL HIS NAME ISAAC: AND I WILL ESTABLISH MY COVENANT WITH HIM FOR AN EVERLASTING COVENANT, AND WITH HIS SEED AFTER HIM.

Genesis 17:21] BUT MY COVENANT WILL I ESTABLISH WITH ISAAC, WHICH SARAH SHALL BEAR UNTO THEE AT THIS SET TIME IN THE NEXT YEAR.



(b) The Coming Transfer of the Palestinians Predicted. Isaac will inherit


Sarah asked Abraham to expel Hagar and Ishmael (forefather of the Arabs), Abraham was reluctant to do so but God told Abraham to listen to Sarah.
The Covenant is with the Seed of Israel.
The Arabs must be transferred out of the Holy Land to another land.


Options for Survival. A Solution to the War in Gaza


http://www.britam.org/hamas.html

[Genesis 21:12] AND GOD SAID UNTO ABRAHAM, LET IT NOT BE GRIEVOUS IN THY SIGHT BECAUSE OF THE LAD, AND BECAUSE OF THY BONDWOMAN; IN ALL THAT SARAH HATH SAID UNTO THEE, HEARKEN UNTO HER VOICE; FOR IN ISAAC SHALL THY SEED BE CALLED.
The covenant would be with Isaac and after Isaac with Jacob. The name Saxon actually is derived from Isaac. There are scholars who laugh at this idea but the historical evidence justifies it. Zohak, Ishkuza, Sacassons, etc are names applied to the Scythians from whom the Saxons derive. The explanation that these names are all forms of Isaac fits the evidence better than any other explanation brought forward.

---
---

1. 6. A GREAT AND MIGHTY NATION in whom all Nations will be blessed and who will do Justice and Judgment!
[Genesis 18:18] SEEING THAT ABRAHAM SHALL SURELY BECOME A GREAT AND MIGHTY NATION, AND ALL THE NATIONS OF THE EARTH SHALL BE BLESSED IN HIM?
Abraham had to be come a great and mighty nation so that all the nations of the earth should be blessed in him.

[Genesis 18:19] FOR I KNOW HIM, THAT HE WILL COMMAND HIS CHILDREN AND HIS HOUSEHOLD AFTER HIM, AND THEY SHALL KEEP THE WAY OF THE LORD, TO DO JUSTICE AND JUDGMENT; THAT THE LORD MAY BRING UPON ABRAHAM THAT WHICH HE HATH SPOKEN OF HIM.
The Blessing was to come about both as an enabling precondition and as a consequence. The Chosen People would be blessed in such a way that they should be able to cause the enhancement of other peoples, to be a blessing to the nations, and as a result of fulfilling this part of their goal they would receive further blessings.
The USA through helping the State of Israel when it did fulfilled part of the purpose for which it was created and also as a result became even more powerful and wealthy than it had previously been. If the USA turns its back on Israel and becomes antagonistic to the Jewish People it is in danger of losing its blessing.

---
---

7. The Material Power-based Israelite Blessings were Unconditional. Future Possession of Strategic Gates
Genesis 22 tells us how Abraham was commanded to sacrifice Isaac his son.
Abraham prepared himself to carry out the commandment but at the last minute was stopped from doing so.
Since he had demonstrated his willingness to obey God without question he was promised numerous blessings with question or condition. These blessings were mainly those that had already been promised together with an intensification of the earnestness with which they were pledged and some additional detail.
The inheritance of the Land was not included since this remained conditional on keeping the commandments.

[Genesis 22:16] AND SAID, BY MYSELF HAVE I SWORN, SAITH THE LORD, FOR BECAUSE THOU HAST DONE THIS THING, AND HAST NOT WITHHELD THY SON, THINE ONLY SON:
"BY MYSELF HAVE I SWORN" - by Myself God is eternal and so is the promise. The promise was now made UNCONDITIONAL and IRREVOCABLE. It had to be fulfilled as in part it has been.

[Genesis 22:17] THAT IN BLESSING I WILL BLESS THEE, AND IN MULTIPLYING I WILL MULTIPLY THY SEED AS THE STARS OF THE HEAVEN, AND AS THE SAND WHICH IS UPON THE SEA SHORE; AND THY SEED SHALL POSSESS THE GATE OF HIS ENEMIES;
The Promise to possess the gates of his enemies the possession of strategic points giving his descendants an edge over actual and potential adversaries.
This blessing is repeated later in the blessing of her kinfolk to Rebecca wife of Isaac and mother of Jacob.
There the expression is used, THE GATE OF THOSE WHO HATE THEM (Genesis 24:60).
http://www.britam.org/Proof/Blessings/blessGates.html
Rebecca was also blessed that she should become the mother of alfei revava which conventionally would be understood to mean thousands of ten thousands (Genesis 24:60) but is translated as thousands of millions by the King James.
At all events we are speaking of a large number of people, even by the standards of today.

[Genesis 22:18] AND IN THY SEED SHALL ALL THE NATIONS OF THE EARTH BE BLESSED; BECAUSE THOU HAST OBEYED MY VOICE.
The Promised Seed was to receive the Promises unconditionally and bring about a state of affairs whereby all mankind would benefit.

---
---

8. Summary of Part One.
Looking at the Promises to Abraham and with the understanding that the greater part of the Israelite nation lost consciousness of its origins and became the Lost Ten Tribes we must find a group of peoples that fulfill the following points:
Great and Mighty Independent Nations who are a Source of Blessing for all Mankind and who promote Justice and Judgment!
They must be extremely Numerous by world standards.
They should be named after Isaac as the Anglo-Saxons are!
They must be a world power to whom whether by design or by virtue of being what they have gained control over Strategic Gates meaning points that open up lane-ways or give access to vulnerable areas of potential antagonistic parties on the international level.
These requirements are summarised in the Poem below.

---
---

9. Poem. Requirements
THE PROMISED BLESSINGS TO ABRAHAM
God promised Abram Blessings to receive
his homeland he must leave
And head for the Holy Land
That he should become a nation great [Genesis 12:2]
Numerous as the Sea-Sand [Genesis 22:17]
To determine human fate
for he himself to be blest
He must help the rest
of the human race
adopt a humane humanity
and set a go-ahead pace
while maintaining its sanity.

We are therefore looking for
Peoples who fit the given signs
That we may say they are Hebrews for sure
They must accord with the designated designs
We need to find within the bulk of nations
an ethnic family of several groups of folk
Who to each other are blood relations
without foreign yolk
Uncountable as stars in the sky
A nation of greatness and might
Doing good
as it should
Standing up for justice and right
Shaped on the map like a thigh
http://www.britam.org/Proof/geo/geoThighs.html
According to Promises from on High
Well Prepared for a fight
Guiding Gentiles with light
controlling every strategic lane
of they who may be its foe
or otherwise wish them pain
That the heathen may know
That the seed of Abraham has the key
to every international gate
that decides the fate
of she and he
and the whole country.
All these signs and more yet
Fit the bill of the USA
and peoples West Europe did beget
and gave rise to, as well as the UK
and its daughters
who good manners has taught us.
Clean living and fair play
a day's work with fair pay.
Only they are Lost Israelites who fit the bill
Along with other points that enumerate we will
This is the Hebraic Legacy
Hark, my friends unto me!

---
---

10. Poem: The Promised Land
From Euphrates to River Nile
Defines the Promised Land
Written by Heavenly Hand
More valid than legal file
Stronger than Court Probate
or Surveyor Estimate
This is the Land of Isra-el
Contingent on Torah Law
We must keep God in awe
For all to go we-ell
and FOR the common weal
And HIS Presence reach out to feel.
At the least, West of the Jordan
Is Hebrew Real Estate
Dependent on the cordon
of acting in manner legitimate
The guardian is the Jew
Who
to himself must be true
for the sake of kin and kith
which includes you
and whom you are with.
Jordan, Syria, and Lebanon
Are places Ephraim may now live on
Joseph should conquer and settle there
As the Prophets said
It is his right, fair and square
He has the might, to go ahead
Until in Future Time
He will with Judah re-align.
As their bells will as one chime
United they will stand along the line.




---
---
---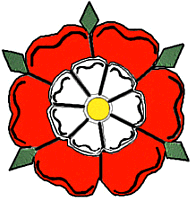 Pleased with what you read?
The Brit-Am enterprise is a Biblical work.
God willing, they who assist Brit-Am will be blessed.
Brit-Am depends on contributions alongside purchases of our publications
Click Here to make an offering.
Click Here to view our publications.
---
---
---
'It is impossible to rightly govern the world without
God or the Bible.'
George Washington
---
---

Brit-Am is the "still small voice" that contains the truth.
[1-Kings 19:12] AND AFTER THE EARTHQUAKE A FIRE; BUT THE LORD WAS NOT IN THE FIRE: AND AFTER THE FIRE A STILL SMALL VOICE.



Home