Jeremiah chapters 1 to 5

Enemy from the North; Israel and Judah Rebuked for going after Assyria and Mitsrayim (Egypt? Russia?); Northern Israelites (Lost Ten Tribes) divorced and suspended from being considered under the Mosaic Covenant; Judah will Bring the Ten Tribes Back; Modern warfare described; Christian Israelites of Ephraim and Dan; Need to Repent


The Book of Jeremiah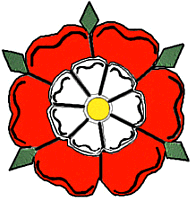 Chapters 1 to 5

A Biblical Commentary Courtesy of Brit-Am


Contents:
Chapter Summaries.
Chapters with Brit-Am Commentary:
Chapter 1.
Chapter 2.
Chapter 3.
Chapter 4.
Chapter 5.

Chapter Summaries:

Chapter 1. Jeremiah was preodained from before his birth to be a Prophet. Enemy forces from the North are coming against Jerusalem. These forces are drawn from all the northern peoples. Jerusalem is being punished for its wickedness and idolatry.

Chapter 2. The early days of Israel are recalled when we were faithful unto the Almighty and received our land as an inheritance. Now we have sinned and may lose what the Almighty gave us. Israel and Judah are rebuked for placing credence in foreign nations and cultures such as those of Mitsrayim (Egypt or Russia) and Assyria.

Chapter 3. The Israelites committed Idolatry. The Lost Ten Tribes continued to worship false gods after being exiled and even became worse.
They were divorced and suspended from being considered under the Mosaic Covenant

. They were cut off, "Lost". Both Judah and Israel (the Ten Tribes) had their own separate tasks to fulfil. The Ten Tribes will have done what it was historically bound to and they (or a representative proportion of them) will be called from out of the North to return to Zion. Judah will go unto the Ten Tribes to bring them back.

Chapter 4. We are called upon to repent. The destruction of Judah by Babylon is described but terms used are reminsicent of modern warfare and indicate a future disaster. The Christian Israelites of Ephraim and Dan and all the others are also warned of coming tribulation.

Chapter 5. Both Israel and Judah are warned that punishment will come upon them because of their sexual immorality. They will be conquered, looted, and taken into Exile. Our religious leaders (Prophets) have mislead us. Wicked men especially amongst our leaders and wealthy classes have caused God to turn His face from us. Our elites have betrayed us and themselves.

Site Contents by Subject
Home
Research
Revelation
Reconciliation


Publications
Site Map
Contents in Alphabetical Order

This Site


Contribute
Chapters with Brit-Am Commentary:

[Jeremiah 1:1] THE WORDS OF JEREMIAH THE SON OF HILKIAH, OF THE PRIESTS THAT WERE IN ANATHOTH IN THE LAND OF BENJAMIN:
Jeremiah was a Cohen meaning a Priest descended from Aaron and belonging to the Tribe of Levi. Anathoth was just north of Jerusalem.

[Jeremiah 1:2] TO WHOM THE WORD OF THE LORD CAME IN THE DAYS OF JOSIAH THE SON OF AMON KING OF JUDAH, IN THE THIRTEENTH YEAR OF HIS REIGN.
King Josiah son of Amon (628-609) ruled AFTER the Lost Ten Tribes had been exiled in the period ca.730-720 BCE. [We are using conventionally accepted dating even though we do not really accept it]. King Josiah instituted a religious reform and began to bring the people of Judah back to Torah. He also established contact with the Lost Ten Tribes in their places of Exile. In his reign a few of the exiled Israelites returned temporarily. They made some attempt to re-establish settlements in their former lands. The Lost Ten Tribes are identifiable as Scythians. Under King Josiah, Beth-Shean in Northern Israel became a Scythian center. Colonies of Judaeans and Israelites were also established in the coastal areas of the south and east. The Philistines had contested these regions. During the reign of King Josiah (or shortly before it) the Scythians took effective control over much of the Assyrian Empire. It will be remembered that The Northern Israelites had previously been exiled. They had become identified with part of the Cimmerian, Scythian, and Gothic forces. Most of The Cimmerians moved into Europe while the Scythians and Gothics remained together for a period in the Middle East. They had rebelled against Assyria who then came to terms with them. From allies of Assyria the Scythians had proceeded to take partial control of the Assyrian Empire. Towards the end of the reign of King Josiah the Scythian hold on the Empire began to weaken. The Medes and Babylonians formed an alliance against Assyria. The Scythians (Umman-Manda: = People of Menasseh) moved to assist the Assyrians but were persuaded to change sides. Nineveh was conquered in 612 BCE with the Scythians playing the major role in the destruction of the city. Remnants of the Assyrian military retreated westward to Haran. Harran was captured and destroyed by the Scythians in 610 BCE. The Assyrians retreated further to Carchemish where they attempted to recoup. They formed an alliance with Pharaoh Necho of Egypt who agreed to come to their aid at Carchemish. Carchemish was in Northwest Syria near the coast. King Josiah of Judah attempted to stop Pharoah Neco from advancing northward. He was killed in the attempt at Megiddo in ca. 605 BCE. Pharoah Neco continued northward where a mainly Babylonian force under Nebuchadnezzar defeated him. King Josiah had met the Egyptian forces at Megiddo where he was slain. He was killed fighting on behalf of his Scythian Israelite allies. After his death the small incipient Israelite-Scythian settlements were abandoned and their inhabitants mostly returned to their places of exile.
It says in the Book of Kings:
NOW THE REST OF THE ACTS OF JOSIAH, AND ALL THAT HE DID, ARE THEY NOT WRITTEN IN THE BOOK OF THE CHRONICLES OF THE KINGS OF JUDAH?
IN HIS DAYS PHARAOHNECHOH KING OF EGYPT WENT UP AGAINST THE KING OF ASSYRIA TO THE RIVER EUPHRATES: AND KING JOSIAH WENT AGAINST HIM; AND HE SLEW HIM AT MEGIDDO, WHEN HE HAD SEEN HIM [2-Kings 23:28-29].

In the Book of Chronicles it relates:
AFTER ALL THIS, WHEN JOSIAH HAD PREPARED THE TEMPLE, NECHO KING OF EGYPT CAME UP TO FIGHT AGAINST CHARCHEMISH BY EUPHRATES: AND JOSIAH WENT OUT AGAINST HIM.
BUT HE SENT AMBASSADORS TO HIM, SAYING, WHAT HAVE I TO DO WITH THEE, THOU KING OF JUDAH? I COME NOT AGAINST THEE THIS DAY, BUT AGAINST THE HOUSE WHEREWITH I HAVE WAR: FOR GOD COMMANDED ME TO MAKE HASTE: FORBEAR THEE FROM MEDDLING WITH GOD, WHO IS WITH ME, THAT HE DESTROY THEE NOT.
NEVERTHELESS JOSIAH WOULD NOT TURN HIS FACE FROM HIM, BUT DISGUISED HIMSELF, THAT HE MIGHT FIGHT WITH HIM, AND HEARKENED NOT UNTO THE WORDS OF NECHO FROM THE MOUTH OF GOD, AND CAME TO FIGHT IN THE VALLEY OF MEGIDDO [2-Chronicles 35:20-2].
Note that the word of God was speaking through Pharoah and that Josiah was told that he had come against THE HOUSE WHEREWITH I HAVE WAR, i.e. another HOUSE. We have the House of Judah over which Josiah ruled and the Scythian House of Israel with which Pharaoh went to war.

[Jeremiah 1:3] IT CAME ALSO IN THE DAYS OF JEHOIAKIM THE SON OF JOSIAH KING OF JUDAH, UNTO THE END OF THE ELEVENTH YEAR OF ZEDEKIAH THE SON OF JOSIAH KING OF JUDAH, UNTO THE CARRYING AWAY OF JERUSALEM CAPTIVE IN THE FIFTH MONTH.

[Jeremiah 1:4] THEN THE WORD OF THE LORD CAME UNTO ME, SAYING,

[Jeremiah 1:5] BEFORE I FORMED THEE IN THE BELLY I KNEW THEE; AND BEFORE THOU CAMEST FORTH OUT OF THE WOMB I SANCTIFIED THEE, AND I ORDAINED THEE A PROPHET UNTO THE NATIONS.
Jeremiah had been predestined from before he was born to serve as the Prophet of God.

[Jeremiah 1:6] THEN SAID I, AH, LORD GOD! BEHOLD, I CANNOT SPEAK: FOR I AM A CHILD.

[Jeremiah 1:7] BUT THE LORD SAID UNTO ME, SAY NOT, I AM A CHILD: FOR THOU SHALT GO TO ALL THAT I SHALL SEND THEE, AND WHATSOEVER I COMMAND THEE THOU SHALT SPEAK.

[Jeremiah 1:8] BE NOT AFRAID OF THEIR FACES: FOR I AM WITH THEE TO DELIVER THEE, SAITH THE LORD.

[Jeremiah 1:9] THEN THE LORD PUT FORTH HIS HAND, AND TOUCHED MY MOUTH. AND THE LORD SAID UNTO ME, BEHOLD, I HAVE PUT MY WORDS IN THY MOUTH.

[Jeremiah 1:10] SEE, I HAVE THIS DAY SET THEE OVER THE NATIONS AND OVER THE KINGDOMS, TO ROOT OUT, AND TO PULL DOWN, AND TO DESTROY, AND TO THROW DOWN, TO BUILD, AND TO PLANT.

[Jeremiah 1:11] MOREOVER THE WORD OF THE LORD CAME UNTO ME, SAYING, JEREMIAH, WHAT SEEST THOU? AND I SAID, I SEE A ROD OF AN ALMOND TREE.
The word for almond in Hebrew is shaked.

[Jeremiah 1:12] THEN SAID THE LORD UNTO ME, THOU HAST WELL SEEN: FOR I WILL HASTEN MY WORD TO PERFORM IT.
The word translated in the KJ as I WILL HASTEN is shokaid meaning apply self diligently: Both shaked (almond) and "shokaid" (apply oneself diligently) are derived from the same Hebrew root ShKD and are spelled in Hebrew using the same letters. We have here a play on words.

[Jeremiah 1:13] AND THE WORD OF THE LORD CAME UNTO ME THE SECOND TIME, SAYING, WHAT SEEST THOU? AND I SAID, I SEE A SEETHING POT; AND THE FACE THEREOF IS TOWARD THE NORTH.

[Jeremiah 1:14] THEN THE LORD SAID UNTO ME, OUT OF THE NORTH AN EVIL SHALL BREAK FORTH UPON ALL THE INHABITANTS OF THE LAND.

[Jeremiah 1:15] FOR, LO, I WILL CALL ALL THE FAMILIES OF THE KINGDOMS OF THE NORTH, SAITH THE LORD; AND THEY SHALL COME, AND THEY SHALL SET EVERY ONE HIS THRONE AT THE ENTERING OF THE GATES OF JERUSALEM, AND AGAINST ALL THE WALLS THEREOF ROUND ABOUT, AND AGAINST ALL THE CITIES OF JUDAH.

[Jeremiah 1:16] AND I WILL UTTER MY JUDGMENTS AGAINST THEM TOUCHING ALL THEIR WICKEDNESS, WHO HAVE FORSAKEN ME, AND HAVE BURNED INCENSE UNTO OTHER GODS, AND WORSHIPPED THE WORKS OF THEIR OWN HANDS.
Peoples of the northern world will come to war against Judah. Judah may have sinned and may be punished BUT the peoples who come against her are coming against the God of Israel. Their pride and idolatry have misled them.

[Jeremiah 1:17] THOU THEREFORE GIRD UP THY LOINS, AND ARISE, AND SPEAK UNTO THEM ALL THAT I COMMAND THEE: BE NOT DISMAYED AT THEIR FACES, LEST I CONFOUND THEE BEFORE THEM.

[Jeremiah 1:18] FOR, BEHOLD, I HAVE MADE THEE THIS DAY A DEFENCED CITY, AND AN IRON PILLAR, AND BRASEN WALLS AGAINST THE WHOLE LAND, AGAINST THE KINGS OF JUDAH, AGAINST THE PRINCES THEREOF, AGAINST THE PRIESTS THEREOF, AND AGAINST THE PEOPLE OF THE LAND.

[Jeremiah 1:19] AND THEY SHALL FIGHT AGAINST THEE; BUT THEY SHALL NOT PREVAIL AGAINST THEE; FOR I AM WITH THEE, SAITH THE LORD, TO DELIVER THEE.

Jeremiah 2
[Jeremiah 2:1] MOREOVER THE WORD OF THE LORD CAME TO ME, SAYING,

[Jeremiah 2:2] GO AND CRY IN THE EARS OF JERUSALEM, SAYING, THUS SAITH THE LORD; I REMEMBER THEE, THE KINDNESS OF THY YOUTH, THE LOVE OF THINE ESPOUSALS, WHEN THOU WENTEST AFTER ME IN THE WILDERNESS, IN A LAND THAT WAS NOT SOWN.
Jeremiah likens Israel to a bride who was prepared to go with her husband into the wilderness and the great unknown. In a sense every marriage has something of this character.
The early settlers of America, Australia, and Israel also were taking great risks and their womenfolk are to be admired at least as much as the men.
The Jews went into Exile and remained true to God according to their level of understanding even though this left them without protection or surety of abode and often with only a precarious livelihood.

[Jeremiah 2:3] ISRAEL WAS HOLINESS UNTO THE LORD, AND THE FIRSTFRUITS OF HIS INCREASE: ALL THAT DEVOUR HIM SHALL OFFEND; EVIL SHALL COME UPON THEM, SAITH THE LORD.

[Jeremiah 2:4] HEAR YE THE WORD OF THE LORD, O HOUSE OF JACOB, AND ALL THE FAMILIES OF THE HOUSE OF ISRAEL:
Here the Prophet is addressing ALL the tribes of Israel.

[Jeremiah 2:5] THUS SAITH THE LORD, WHAT INIQUITY HAVE YOUR FATHERS FOUND IN ME, THAT THEY ARE GONE FAR FROM ME, AND HAVE WALKED AFTER VANITY, AND ARE BECOME VAIN?
Why should we not all repent and return to the God of Israel?

[Jeremiah 2:6] NEITHER SAID THEY, WHERE IS THE LORD THAT BROUGHT US UP OUT OF THE LAND OF EGYPT, THAT LED US THROUGH THE WILDERNESS, THROUGH A LAND OF DESERTS AND OF PITS, THROUGH A LAND OF DROUGHT, AND OF THE SHADOW OF DEATH, THROUGH A LAND THAT NO MAN PASSED THROUGH, AND WHERE NO MAN DWELT?
In our heart of hearts we know the Bible is true. The Bible relates that God did miracles for the Children of Israel when they came out of Egypt. Why should we not once again trust in God?

[Jeremiah 2:7] AND I BROUGHT YOU INTO A PLENTIFUL COUNTRY, TO EAT THE FRUIT THEREOF AND THE GOODNESS THEREOF; BUT WHEN YE ENTERED, YE DEFILED MY LAND, AND MADE MINE HERITAGE AN ABOMINATION.
When the Israelites came out of Egypt they settled in the Land of Canaan which at that time was very fertile and good but the Israelites corrupted it. Likewise the citizens of America came from all types of places in Europe where conditions were not always the best: Often conditions in the home country were outrightly tyrannical and oppressive. America was and still is a land of plenty and the people were aware that God was directing them. Nevertheless they have not lived as well in the eyes of Biblical requirement as they should have. So too, in the State of Israel the Jews returned from horrible persecutions to a Land of their own and did begin to enjoy it but they have not behaved as well as they should have done. We have all been ungrateful and relied on short memories. We should all realize that God gives us things for a reason not to misuse them.

[Jeremiah 2:8] THE PRIESTS SAID NOT, WHERE IS THE LORD? AND THEY THAT HANDLE THE LAW KNEW ME NOT: THE PASTORS ALSO TRANSGRESSED AGAINST ME, AND THE PROPHETS PROPHESIED BY BAAL, AND WALKED AFTER THINGS THAT DO NOT PROFIT.
Our religious leaders sometimes adopt intellectual attitudes that lead nowhere.

[Jeremiah 2:9] WHEREFORE I WILL YET PLEAD WITH YOU, SAITH THE LORD, AND WITH YOUR CHILDREN'S CHILDREN WILL I PLEAD.
We have to reform ourselves for our sakes and for the sake of our children and their children until the end of time. We have a responsibility.

[Jeremiah 2:10] FOR PASS OVER THE ISLES OF CHITTIM, AND SEE; AND SEND UNTO KEDAR, AND CONSIDER DILIGENTLY, AND SEE IF THERE BE SUCH A THING.
THE ISLES OF CHITTIM: could have once meant Cyprus and the Greek Isles; later the term was applied to Italy; it could also apply to Britain.
Kedar could be applied to America as we have explained elsewhere.
The Prophet seems to be implying that people in these regions have not changed their gods even though their gods are false whereas we have even though our God is true. Nevertheless it is also possible to understand that Israelites will be in these areas.

[Jeremiah 2:11] HATH A NATION CHANGED THEIR GODS, WHICH ARE YET NO GODS? BUT MY PEOPLE HAVE CHANGED THEIR GLORY FOR THAT WHICH DOTH NOT PROFIT.

[Jeremiah 2:12] BE ASTONISHED, O YE HEAVENS, AT THIS, AND BE HORRIBLY AFRAID, BE YE VERY DESOLATE, SAITH THE LORD.

[Jeremiah 2:13] FOR MY PEOPLE HAVE COMMITTED TWO EVILS; THEY HAVE FORSAKEN ME THE FOUNTAIN OF LIVING WATERS, AND HEWED THEM OUT CISTERNS, BROKEN CISTERNS, THAT CAN HOLD NO WATER.
We have replaced God with social services, rational explanations, medical sciences and psychological platitudes. We now know these replacements to have been largely worthless or even harmful.

[Jeremiah 2:14] IS ISRAEL A SERVANT? IS HE A HOMEBORN SLAVE? WHY IS HE SPOILED?

[Jeremiah 2:15] THE YOUNG LIONS ROARED UPON HIM, AND YELLED, AND THEY MADE HIS LAND WASTE: HIS CITIES ARE BURNED WITHOUT INHABITANT.

[Jeremiah 2:16] ALSO THE CHILDREN OF NOPH AND TAHAPANES HAVE BROKEN THE CROWN OF THY HEAD.
NOPH AND TAHAPANES: Places on the coast of Ancient Egypt.

[Jeremiah 2:17] HAST THOU NOT PROCURED THIS UNTO THYSELF, IN THAT THOU HAST FORSAKEN THE LORD THY GOD, WHEN HE LED THEE BY THE WAY?

[Jeremiah 2:18] AND NOW WHAT HAST THOU TO DO IN THE WAY OF EGYPT, TO DRINK THE WATERS OF SIHOR? OR WHAT HAST THOU TO DO IN THE WAY OF ASSYRIA, TO DRINK THE WATERS OF THE RIVER?
SIHOR: Another name for the Nile River of Egypt or the name for one of the effluents of the Nile which splits into several branches before it disgorges into the Mediterranean Sea.

[Jeremiah 2:19] THINE OWN WICKEDNESS SHALL CORRECT THEE, AND THY BACKSLIDINGS SHALL REPROVE THEE: KNOW THEREFORE AND SEE THAT IT IS AN EVIL THING AND BITTER, THAT THOU HAST FORSAKEN THE LORD THY GOD, AND THAT MY FEAR IS NOT IN THEE, SAITH THE LORD GOD OF HOSTS.

[Jeremiah 2:20] FOR OF OLD TIME I HAVE BROKEN THY YOKE, AND BURST THY BANDS; AND THOU SAIDST, I WILL NOT TRANSGRESS; WHEN UPON EVERY HIGH HILL AND UNDER EVERY GREEN TREE THOU WANDEREST, PLAYING THE HARLOT.
God likens Israel to a harlot. He does not want us to go after other gods like a harlot going with other man. He also does not want our women to act like harlots.

[Jeremiah 2:21] YET I HAD PLANTED THEE A NOBLE VINE, WHOLLY A RIGHT SEED: HOW THEN ART THOU TURNED INTO THE DEGENERATE PLANT OF A STRANGE VINE UNTO ME?

[Jeremiah 2:22] FOR THOUGH THOU WASH THEE WITH NITRE, AND TAKE THEE MUCH SOAP, YET THINE INIQUITY IS MARKED BEFORE ME, SAITH THE LORD GOD.

[Jeremiah 2:23] HOW CANST THOU SAY, I AM NOT POLLUTED, I HAVE NOT GONE AFTER BAALIM? SEE THY WAY IN THE VALLEY, KNOW WHAT THOU HAST DONE: THOU ART A SWIFT DROMEDARY TRAVERSING HER WAYS;

[Jeremiah 2:24] A WILD ASS USED TO THE WILDERNESS, THAT SNUFFETH UP THE WIND AT HER PLEASURE; IN HER OCCASION WHO CAN TURN HER AWAY? ALL THEY THAT SEEK HER WILL NOT WEARY THEMSELVES; IN HER MONTH THEY SHALL FIND HER.

[Jeremiah 2:25] WITHHOLD THY FOOT FROM BEING UNSHOD, AND THY THROAT FROM THIRST: BUT THOU SAIDST, THERE IS NO HOPE: NO; FOR I HAVE LOVED STRANGERS, AND AFTER THEM WILL I GO.

[Jeremiah 2:26] AS THE THIEF IS ASHAMED WHEN HE IS FOUND, SO IS THE HOUSE OF ISRAEL ASHAMED; THEY, THEIR KINGS, THEIR PRINCES, AND THEIR PRIESTS, AND THEIR PROPHETS.

[Jeremiah 2:27] SAYING TO A STOCK, THOU ART MY FATHER; AND TO A STONE, THOU HAST BROUGHT ME FORTH: FOR THEY HAVE TURNED THEIR BACK UNTO ME, AND NOT THEIR FACE: BUT IN THE TIME OF THEIR TROUBLE THEY WILL SAY, ARISE, AND SAVE US.

[Jeremiah 2:28] BUT WHERE ARE THY GODS THAT THOU HAST MADE THEE? LET THEM ARISE, IF THEY CAN SAVE THEE IN THE TIME OF THY TROUBLE: FOR ACCORDING TO THE NUMBER OF THY CITIES ARE THY GODS, O JUDAH.
Here, he is addressing Judah. False gods can mean anything that we put in place of God whether we consciously ascribe godliness to the object or not.

[Jeremiah 2:29] WHEREFORE WILL YE PLEAD WITH ME? YE ALL HAVE TRANSGRESSED AGAINST ME, SAITH THE LORD.

[Jeremiah 2:30] IN VAIN HAVE I SMITTEN YOUR CHILDREN; THEY RECEIVED NO CORRECTION: YOUR OWN SWORD HATH DEVOURED YOUR PROPHETS, LIKE A DESTROYING LION.

[Jeremiah 2:31] O GENERATION, SEE YE THE WORD OF THE LORD. HAVE I BEEN A WILDERNESS UNTO ISRAEL? A LAND OF DARKNESS? WHEREFORE SAY MY PEOPLE, WE ARE LORDS; WE WILL COME NO MORE UNTO THEE?

[Jeremiah 2:32] CAN A MAID FORGET HER ORNAMENTS, OR A BRIDE HER ATTIRE? YET MY PEOPLE HAVE FORGOTTEN ME DAYS WITHOUT NUMBER.

[Jeremiah 2:33] WHY TRIMMEST THOU THY WAY TO SEEK LOVE? THEREFORE HAST THOU ALSO TAUGHT THE WICKED ONES THY WAYS.

[Jeremiah 2:34] ALSO IN THY SKIRTS IS FOUND THE BLOOD OF THE SOULS OF THE POOR INNOCENTS: I HAVE NOT FOUND IT BY SECRET SEARCH, BUT UPON ALL THESE.

[Jeremiah 2:35] YET THOU SAYEST, BECAUSE I AM INNOCENT, SURELY HIS ANGER SHALL TURN FROM ME. BEHOLD, I WILL PLEAD WITH THEE, BECAUSE THOU SAYEST, I HAVE NOT SINNED.

[Jeremiah 2:36] WHY GADDEST THOU ABOUT SO MUCH TO CHANGE THY WAY? THOU ALSO SHALT BE ASHAMED OF EGYPT, AS THOU WAST ASHAMED OF ASSYRIA.
EGYPT: We suggested once that Egypt represents present-day Russia. It may not be so. Egypt may represent some other entity.
ASSYRIA: Europe in general, possibly Germany and Austria. There were legends in Western Germany that cities there had been founded by Assyrians. In the Middle East there was a tradition that Assyria had been founded by a figure representing Germany. The Bavarians believed they had come from Armenia which was once controlled by Assyria.

[Jeremiah 2:37] YEA, THOU SHALT GO FORTH FROM HIM, AND THINE HANDS UPON THINE HEAD: FOR THE LORD HATH REJECTED THY CONFIDENCES, AND THOU SHALT NOT PROSPER IN THEM.

Jeremiah 3
[Jeremiah 3:1] THEY SAY, IF A MAN PUT AWAY HIS WIFE, AND SHE GO FROM HIM, AND BECOME ANOTHER MAN'S, SHALL HE RETURN UNTO HER AGAIN? SHALL NOT THAT LAND BE GREATLY POLLUTED? BUT THOU HAST PLAYED THE HARLOT WITH MANY LOVERS; YET RETURN AGAIN TO ME, SAITH THE LORD.
Even though we have gone after other gods the God of Israel will accept us back as if nothing had happened. It is all dependent on us. We can begin again NOW!

[Jeremiah 3:2] LIFT UP THINE EYES UNTO THE HIGH PLACES, AND SEE WHERE THOU HAST NOT BEEN LIEN WITH. IN THE WAYS HAST THOU SAT FOR THEM, AS THE ARABIAN IN THE WILDERNESS; AND THOU HAST POLLUTED THE LAND WITH THY WHOREDOMS AND WITH THY WICKEDNESS.
We exaggerated at times, to say the least.

[Jeremiah 3:3] THEREFORE THE SHOWERS HAVE BEEN WITHHOLDEN, AND THERE HATH BEEN NO LATTER RAIN; AND THOU HADST A WHORE'S FOREHEAD, THOU REFUSEDST TO BE ASHAMED.
It often happens that the worst of people are not ashamed of their deeds but on the contrary boast openly of them. Sometimes however this boasting is actually more of a cry for help.

[Jeremiah 3:4] WILT THOU NOT FROM THIS TIME CRY UNTO ME, MY FATHER, THOU ART THE GUIDE OF MY YOUTH?
God was with us all the time. We just have to acknowledge HIS presence.

[Jeremiah 3:5] WILL HE RESERVE HIS ANGER FOR EVER? WILL HE KEEP IT TO THE END? BEHOLD, THOU HAST SPOKEN AND DONE EVIL THINGS AS THOU COULDEST.

[Jeremiah 3:6] THE LORD SAID ALSO UNTO ME IN THE DAYS OF JOSIAH THE KING, HAST THOU SEEN THAT WHICH BACKSLIDING ISRAEL HATH DONE? SHE IS GONE UP UPON EVERY HIGH MOUNTAIN AND UNDER EVERY GREEN TREE, AND THERE HATH PLAYED THE HARLOT.
This refers to the Lost Ten Tribes who committed idolatry and went in the ways of the nations around them. This is described in detail, in 2-Kings chapters 17 and 18. In the time of Josiah the Lost Ten Tribes were already in Exile BUT they had contact with Josiah and Josiah attempted to bring at least some of them back. He only succeeded to a small degree and even that was only temporary. The above verse suggests that Exiled Israelites in their places of Exile were still committing idolatry and perhaps even to a greater extent as they had previously. This was despite the attempts of Josiah and of Jeremiah. The Talmud says that Jeremiah went out of Israel for a time to the north to bring the Lost Ten Tribes back. A few returned but after King Josiah was killed by the Egyptians they returned to their places of exile.

[Jeremiah 3:7] AND I SAID AFTER SHE HAD DONE ALL THESE THINGS, TURN THOU UNTO ME. BUT SHE RETURNED NOT. AND HER TREACHEROUS SISTER JUDAH SAW IT.

[Jeremiah 3:8] SHE SAW THAT FOR ALL THE ADULTERIES OF THAT FAITHLESS ONE, ISRAEL, I HAD SENT HER AWAY WITH A DECREE OF DIVORCE; YET HER FALSE SISTER JUDAH DID NOT FEAR, BUT SHE TOO WENT AND PLAYED THE HARLOT.

LOST TEN TRIBES NOT LEGALLY OBLIGED BY
MOSAIC LAW AT PRESENT!
There follows is a very important point in our studies: Jeremiah (3;8) said, "I HAD SENT HER AWAY WITH A DECREE OF DIVORCE": They were cut off. Their membership in the spiritual body of Israel, of the People of God was as if to say suspended.
cf. THEN SAID GOD, CALL HIS NAME LOAMMI: FOR YE ARE NOT MY PEOPLE, AND I WILL NOT BE YOUR GOD [Hosea 1:9].
Loammi means Lo (=not) ammi (= my people).
YET THE NUMBER OF THE CHILDREN OF ISRAEL SHALL BE AS THE SAND OF THE SEA, WHICH CANNOT BE MEASURED NOR NUMBERED; AND IT SHALL COME TO PASS, THAT IN THE PLACE WHERE IT WAS SAID UNTO THEM, YE ARE NOT MY PEOPLE, THERE IT SHALL BE SAID UNTO THEM, YE ARE THE SONS OF THE LIVING GOD [Hosea 1:10].
The Northern Ten Tribes were divorced, they were to be termed (for a period) Not My People. The Talmud (Yebamot 17) says that the Lost Ten Tribes are legally considered to be non-Jews even though in the future THEY WILL RETURN and the covenant with them will be renewed. This is the bottom line in a legal sense and is consistent with Scripture even though many people (including religious Jews) have a conceptual difficulty to comprehend it. Both Judah and Israel at this stage need to show compassion, patience and empathy towards each other. The Lost Ten Tribes are not Jewish in a legal sense even though they once were Legally and in the future will once more be so! [By Jewish I mean here someone obligated by the Laws of Moses as given in the Torah]. At present in the West there is a return to Hebrew roots. There is a renewed interest in Hebrew and Jewish religious practices. This is a prior arousal amongst people of Israelite descent who instinctively realize that the time is drawing near when they will have to return to their roots and Renew the Covenant.

[Jeremiah 3:9] AND IT CAME TO PASS THROUGH THE LIGHTNESS OF HER WHOREDOM, THAT SHE DEFILED THE LAND, AND COMMITTED ADULTERY WITH STONES AND WITH STOCKS.
This is about Judah as mentioned in the last part of verse 3;8: YET HER FALSE SISTER JUDAH DID NOT FEAR, BUT SHE TOO WENT AND PLAYED THE HARLOT.

[Jeremiah 3:10] AND YET FOR ALL THIS HER TREACHEROUS SISTER JUDAH HATH NOT TURNED UNTO ME WITH HER WHOLE HEART, BUT FEIGNEDLY, SAITH THE LORD.

[Jeremiah 3:11] AND THE LORD SAID UNTO ME, THE BACKSLIDING ISRAEL HATH JUSTIFIED HERSELF MORE THAN TREACHEROUS JUDAH.
Jeremiah at one level is speaking of the situation in his own time. The Israelite Exiles as part of the Scythian forces did succeed in breaking the yoke of the Assyrian Empire and providing assistance to Judah under King Josiah the son of Amon. On another level Jeremiah is referring to the Messianic Era and the period leading up to it: Meaning (it would seem) our own time.
The task of Judah was to keep the Law and to develop it. Judah did this but perhaps not as well and as fully as it should have.
The task of Israel (The Lost Ten Tribes) was that of a nation: they were to reform the Gentile peoples from within and elevate them; to establish a sense of justice and order in the world; to help others; to set up governmental systems and social values that would serves as examples to others; they were also supposed to protect Judah and assist Judah to return to the Land of Canaan and set up the State of Israel therein. All of these tasks were basically achieved to a degree. They are also judged according to the surroundings and jumping-off point they were started off upon. We have talked of this elsewhere and will talk again in the future.

[Jeremiah 3:12] GO AND PROCLAIM THESE WORDS TOWARD THE NORTH, AND SAY, RETURN, THOU BACKSLIDING ISRAEL, SAITH THE LORD; AND I WILL NOT CAUSE MINE ANGER TO FALL UPON YOU: FOR I AM MERCIFUL, SAITH THE LORD, AND I WILL NOT KEEP ANGER FOR EVER.
THE NORTH: Most of the Lost Ten Tribes are in the North when the Land of Israel is taken as the reference point. They are being called upon to repent.

[Jeremiah 3:13] ONLY ACKNOWLEDGE THINE INIQUITY, THAT THOU HAST TRANSGRESSED AGAINST THE LORD THY GOD, AND HAST SCATTERED THY WAYS TO THE STRANGERS UNDER EVERY GREEN TREE, AND YE HAVE NOT OBEYED MY VOICE, SAITH THE LORD.
The Lost Ten Tribes relatively speaking may have fulfilled at least part of the task that was laid upon them but they are still lacking. They must repent of their idolatry.

[Jeremiah 3:14] TURN, O BACKSLIDING CHILDREN, SAITH THE LORD; FOR I AM MARRIED UNTO YOU: AND I WILL TAKE YOU ONE OF A CITY, AND TWO OF A FAMILY, AND I WILL BRING YOU TO ZION:
This could mean several things: It could be that only a minority will return. Zechariah 13;8 indicates that there will be some kind of calamity and that only a third will survive: AND IT SHALL COME TO PASS, THAT IN ALL THE LAND, SAITH THE LORD, TWO PARTS THEREIN SHALL BE CUT OFF AND DIE; BUT THE THIRD SHALL BE LEFT THEREIN [Zechariah 13:8]. It could mean something else. Jeremiah is speaking of a return to Zion. Zion according to the simple meaning is another term for Jerusalem meaning Judah in the religious sense. It could be that a relatively small portion (ONE OF A CITY, AND TWO OF A FAMILY) will be called upon to return in the religious sense prior to the Messianic Era.

[Jeremiah 3:15] AND I WILL GIVE YOU PASTORS ACCORDING TO MINE HEART, WHICH SHALL FEED YOU WITH KNOWLEDGE AND UNDERSTANDING.
The word for PASTORS is Royim meaning shepherds.
We need leaders and instructors. We should strive to merit good leaders who will be shepherds after Gods heart.

[Jeremiah 3:16] AND IT SHALL COME TO PASS, WHEN YE BE MULTIPLIED AND INCREASED IN THE LAND, IN THOSE DAYS, SAITH THE LORD, THEY SHALL SAY NO MORE, THE ARK OF THE COVENANT OF THE LORD: NEITHER SHALL IT COME TO MIND: NEITHER SHALL THEY REMEMBER IT; NEITHER SHALL THEY VISIT IT; NEITHER SHALL THAT BE DONE ANY MORE.
The Divine Presence will be felt everywhere. We will no longer feel the need for an Intermediary between the Almighty and ourselves.

[Jeremiah 3:17] AT THAT TIME THEY SHALL CALL JERUSALEM THE THRONE OF THE LORD; AND ALL THE NATIONS SHALL BE GATHERED UNTO IT, TO THE NAME OF THE LORD, TO JERUSALEM: NEITHER SHALL THEY WALK ANY MORE AFTER THE IMAGINATION OF THEIR EVIL HEART.
In the future Jerusalem will be center of the world. The Presence of God will be apparent in Jerusalem. All peoples will turn to Jerusalem for instruction.

At present there is a medical phenomenon known as The Jerusalem Syndrome. People of a sensitive religious disposition (Jewish and Gentile) get to Jerusalem and become disorientated. They are affected to an extreme degree by the spiritual atmosphere of Jerusalem and become unbalanced. This is not necessary and should be avoided.

Judah will Bring the Ten Tribes Back!
[Jeremiah 3:18] IN THOSE DAYS THE HOUSE OF JUDAH SHALL WALK WITH THE HOUSE OF ISRAEL, AND THEY SHALL COME TOGETHER OUT OF THE LAND OF THE NORTH TO THE LAND THAT I HAVE GIVEN FOR AN INHERITANCE UNTO YOUR FATHERS.
The Midrash says:

Behold thou art fair, my love, yea pleasant, also our bed is green (Song of Solomon 1;16).
Israel says: Behold thou art fair, my love When you will take retribution from the worshippers of idols. Yea pleasant when you pay the reward of those who fear you. Also our bed: These are the Ten Tribes. [In Hebrew bed is eres while ten is eser and uses the same letters, and our bed (erseynu) sounds like our ten (esereynu).] They are those who were exiled beyond the Sambation River. The exiles of Judah and Benyamin [i.e. the present-day Jews] are destined to go unto them and bring them back in order to merit with them the Messianic Era and life in the World-To-Come. This is as it says, In those days the house of Judah shall go unto the house of Israel and they shall come together out of the land of the north unto the land that I have given for an inheritance unto your fathers (Jeremiah 3;18).
-Yalkut Shimeoni, Song of Solomon 905.


The verse should be read according to the above as:
THE HOUSE OF JUDAH SHALL GO UNTO [rather than WALK WITH] THE HOUSE OF ISRAEL. People from Judah and Benjamin (i.e. legal Jews) shall go unto the Lost Ten Tribes who are beyond the Sambation River. In our works (Ephraim and The Tribes) we explained that the Sambation River means Israelite Exiles who migrated to the west. The simple meaning is that Jews from Judah will go unto the Lost Tribes to bring them back. It could be said that the Jewish members of Brit-Am Israel is doing this to some degree.
There is an additional explanation.

Captive Jews
Since beginning this project and making contact with numerous people who are interested in the subject and studying it we have noticed an interesting phenomenon. Many non-Jews (Genitles) who agree with us that the Lost Ten Tribes are in the West and feel an inner urge to learn this message and in some cases help spread it also believe they have Jewish origins. Sometimes this belief of Jewish origins is based on known facts concerning one or other of their ancestors. In other cases the feeling of Jewish origins is based on flimsy evidence but nevertheless the feeling exists. Such feelings do not appear from nowhere and probably derive from an inner awareness of their true ancestry. The people in question are often those who are now helping spread knowledge and attitudes that will lead to the Return of the Lost Ten Tribes. The role of these people in future will increase. These Lost Jews are also fulfilling the Prophecy of Jeremiah (3:18). They have gone out from Judah to Israel and they are beginning to bring Israel back from the Land of the North. We refer to these people as Captive Jews though Lost Jews may be more appropriate. We used the term Captive Jews (rather than Assimilated Jews or something similar) since in many cases Jews were forced or heavily pressured to change their religion and cease being Jewish against their will. Descendants of these Lost Jews or Captive Jews are often the leaders who are bringing their fellow Captive Jews as well as the Lost Tribes back to their source.
[Jeremiah 3:19] BUT I SAID, HOW SHALL I PUT THEE AMONG THE CHILDREN, AND GIVE THEE A PLEASANT LAND, A GOODLY HERITAGE OF THE HOSTS OF NATIONS? AND I SAID, THOU SHALT CALL ME, MY FATHER; AND SHALT NOT TURN AWAY FROM ME.
"THOU SHALT CALL ME, MY FATHER": i.e. we shall realize as fact that our Father is the God of Israel.

[Jeremiah 3:20] SURELY AS A WIFE TREACHEROUSLY DEPARTETH FROM HER HUSBAND, SO HAVE YE DEALT TREACHEROUSLY WITH ME, O HOUSE OF ISRAEL, SAITH THE LORD.

[Jeremiah 3:21] A VOICE WAS HEARD UPON THE HIGH PLACES, WEEPING AND SUPPLICATIONS OF THE CHILDREN OF ISRAEL: FOR THEY HAVE PERVERTED THEIR WAY, AND THEY HAVE FORGOTTEN THE LORD THEIR GOD.

[Jeremiah 3:22] RETURN, YE BACKSLIDING CHILDREN, AND I WILL HEAL YOUR BACKSLIDINGS. BEHOLD, WE COME UNTO THEE; FOR THOU ART THE LORD OUR GOD.
God is calling to the Lost Ten Tribes of Israel to return to HIM.

[Jeremiah 3:23] TRULY IN VAIN IS SALVATION HOPED FOR FROM THE HILLS, AND FROM THE MULTITUDE OF MOUNTAINS: TRULY IN THE LORD OUR GOD IS THE SALVATION OF ISRAEL.

[Jeremiah 3:24] FOR SHAME HATH DEVOURED THE LABOUR OF OUR FATHERS FROM OUR YOUTH; THEIR FLOCKS AND THEIR HERDS, THEIR SONS AND THEIR DAUGHTERS.
A vast degree of wealth, many of our brothers and sisters and even in some cases our own children have gone to waste: for nothing. We have a lot to be ashamed of.

[Jeremiah 3:25] WE LIE DOWN IN OUR SHAME, AND OUR CONFUSION COVERETH US: FOR WE HAVE SINNED AGAINST THE LORD OUR GOD, WE AND OUR FATHERS, FROM OUR YOUTH EVEN UNTO THIS DAY, AND HAVE NOT OBEYED THE VOICE OF THE LORD OUR GOD.
Shame will come upon us because of our sins. We will repent. God will remove our shame. Things will be better.

Jeremiah 4
[Jeremiah 4:1] IF THOU WILT RETURN, O ISRAEL, SAITH THE LORD, RETURN UNTO ME: AND IF THOU WILT PUT AWAY THINE ABOMINATIONS OUT OF MY SIGHT, THEN SHALT THOU NOT REMOVE.
IF THOU WILT RETURN, O ISRAEL, SAITH THE LORD, RETURN UNTO ME: Also translatable as meaning: If you repent you will be returned unto me.

[Jeremiah 4:2] AND THOU SHALT SWEAR, THE LORD LIVETH, IN TRUTH, IN JUDGMENT, AND IN RIGHTEOUSNESS; AND THE NATIONS SHALL BLESS THEMSELVES IN HIM, AND IN HIM SHALL THEY GLORY.

[Jeremiah 4:3] FOR THUS SAITH THE LORD TO THE MEN OF JUDAH AND JERUSALEM, BREAK UP YOUR FALLOW GROUND, AND SOW NOT AMONG THORNS.

[Jeremiah 4:4] CIRCUMCISE YOURSELVES TO THE LORD, AND TAKE AWAY THE FORESKINS OF YOUR HEART, YE MEN OF JUDAH AND INHABITANTS OF JERUSALEM: LEST MY FURY COME FORTH LIKE FIRE, AND BURN THAT NONE CAN QUENCH IT, BECAUSE OF THE EVIL OF YOUR DOINGS.

[Jeremiah 4:5] DECLARE YE IN JUDAH, AND PUBLISH IN JERUSALEM; AND SAY, BLOW YE THE TRUMPET IN THE LAND: CRY, GATHER TOGETHER, AND SAY, ASSEMBLE YOURSELVES, AND LET US GO INTO THE DEFENCED CITIES.
He was speaking to Israel, then he switched to Judah. Later Jeremiah turns back to Israel. Jeremiah lived through the siege and capture of Jerusalem by the Babylonians. Most of his prophecies are structured around these events but they are also applicable to the future and intended for it.

[Jeremiah 4:6] SET UP THE STANDARD TOWARD ZION: RETIRE, STAY NOT: FOR I WILL BRING EVIL FROM THE NORTH, AND A GREAT DESTRUCTION.

[Jeremiah 4:7] THE LION IS COME UP FROM HIS THICKET, AND THE DESTROYER OF THE GENTILES IS ON HIS WAY; HE IS GONE FORTH FROM HIS PLACE TO MAKE THY LAND DESOLATE; AND THY CITIES SHALL BE LAID WASTE, WITHOUT AN INHABITANT.
This was pertinent to Judah in the time of Jeremiah BUT it is not applicable to Judah today as we shall see. Instead of laboring this point in a separate study I propose that we go ahead and work through the verses so that we may see what is really being said. We are looking for points applicable to our Lost Tribes studies and also seeking an overall notion of what was said concerning the past and hinted at for the future. This is a light study of some aspects of Scripture. We may well be mistaken on some points but correct on others.
One should really read this chapter together with chapter five that follows it. The points concerned in these two chapters encompass major themes in the Book of Jeremiah.

[Jeremiah 4:8] FOR THIS GIRD YOU WITH SACKCLOTH, LAMENT AND HOWL: FOR THE FIERCE ANGER OF THE LORD IS NOT TURNED BACK FROM US.

[Jeremiah 4:9] AND IT SHALL COME TO PASS AT THAT DAY, SAITH THE LORD, THAT THE HEART OF THE KING SHALL PERISH, AND THE HEART OF THE PRINCES; AND THE PRIESTS SHALL BE ASTONISHED, AND THE PROPHETS SHALL WONDER.

[Jeremiah 4:10] THEN SAID I, AH, LORD GOD! SURELY THOU HAST GREATLY DECEIVED THIS PEOPLE AND JERUSALEM, SAYING, YE SHALL HAVE PEACE; WHEREAS THE SWORD REACHETH UNTO THE SOUL.

[Jeremiah 4:11] AT THAT TIME SHALL IT BE SAID TO THIS PEOPLE AND TO JERUSALEM, A DRY WIND OF THE HIGH PLACES IN THE WILDERNESS TOWARD THE DAUGHTER OF MY PEOPLE, NOT TO FAN, NOR TO CLEANSE,

[Jeremiah 4:12] EVEN A FULL WIND FROM THOSE PLACES SHALL COME UNTO ME: NOW ALSO WILL I GIVE SENTENCE AGAINST THEM.

[Jeremiah 4:13] BEHOLD, HE SHALL COME UP AS CLOUDS, AND HIS CHARIOTS SHALL BE AS A WHIRLWIND: HIS HORSES ARE SWIFTER THAN EAGLES. WOE UNTO US! FOR WE ARE SPOILED.
CHARIOTS AS A WHIRLWIND.. HORSES .. SWIFTER THAN EAGLES: =Modern war machinery?

[Jeremiah 4:14] O JERUSALEM, WASH THINE HEART FROM WICKEDNESS, THAT THOU MAYEST BE SAVED. HOW LONG SHALL THY VAIN THOUGHTS LODGE WITHIN THEE?

[Jeremiah 4:15] FOR A VOICE DECLARETH FROM DAN, AND PUBLISHETH AFFLICTION FROM MOUNT EPHRAIM.
Dan and Mount Ephraim are recalled here indicating the Exiled Israelites??

[Jeremiah 4:16] MAKE YE MENTION TO THE NATIONS; BEHOLD, PUBLISH AGAINST JERUSALEM, THAT WATCHERS COME FROM A FAR COUNTRY, AND GIVE OUT THEIR VOICE AGAINST THE CITIES OF JUDAH.
WATCHERS in Hebrew Notsrim. This word in colloquial Hebrew also means Christians.

[Jeremiah 4:17] AS KEEPERS OF A FIELD, ARE THEY AGAINST HER ROUND ABOUT; BECAUSE SHE HATH BEEN REBELLIOUS AGAINST ME, SAITH THE LORD.

[Jeremiah 4:18] THY WAY AND THY DOINGS HAVE PROCURED THESE THINGS UNTO THEE; THIS IS THY WICKEDNESS, BECAUSE IT IS BITTER, BECAUSE IT REACHETH UNTO THINE HEART.

[Jeremiah 4:19] MY BOWELS, MY BOWELS! I AM PAINED AT MY VERY HEART; MY HEART MAKETH A NOISE IN ME; I CANNOT HOLD MY PEACE, BECAUSE THOU HAST HEARD, O MY SOUL, THE SOUND OF THE TRUMPET, THE ALARM OF WAR.

[Jeremiah 4:20] DESTRUCTION UPON DESTRUCTION IS CRIED; FOR THE WHOLE LAND IS SPOILED: SUDDENLY ARE MY TENTS SPOILED, AND MY CURTAINS IN A MOMENT.

[Jeremiah 4:21] HOW LONG SHALL I SEE THE STANDARD, AND HEAR THE SOUND OF THE TRUMPET?

[Jeremiah 4:22] FOR MY PEOPLE IS FOOLISH, THEY HAVE NOT KNOWN ME; THEY ARE SOTTISH CHILDREN, AND THEY HAVE NONE UNDERSTANDING: THEY ARE WISE TO DO EVIL, BUT TO DO GOOD THEY HAVE NO KNOWLEDGE.

[Jeremiah 4:23] I BEHELD THE EARTH, AND, LO, IT WAS WITHOUT FORM, AND VOID; AND THE HEAVENS, AND THEY HAD NO LIGHT.

[Jeremiah 4:24] I BEHELD THE MOUNTAINS, AND, LO, THEY TREMBLED, AND ALL THE HILLS MOVED LIGHTLY.
Atom bombs?

[Jeremiah 4:25] I BEHELD, AND, LO, THERE WAS NO MAN, AND ALL THE BIRDS OF THE HEAVENS WERE FLED.
After nuclear explosion?

[Jeremiah 4:26] I BEHELD, AND, LO, THE FRUITFUL PLACE WAS A WILDERNESS, AND ALL THE CITIES THEREOF WERE BROKEN DOWN AT THE PRESENCE OF THE LORD, AND BY HIS FIERCE ANGER.

[Jeremiah 4:27] FOR THUS HATH THE LORD SAID, THE WHOLE LAND SHALL BE DESOLATE; YET WILL I NOT MAKE A FULL END.

[Jeremiah 4:28] FOR THIS SHALL THE EARTH MOURN, AND THE HEAVENS ABOVE BE BLACK; BECAUSE I HAVE SPOKEN IT, I HAVE PURPOSED IT, AND WILL NOT REPENT, NEITHER WILL I TURN BACK FROM IT.

[Jeremiah 4:29] THE WHOLE CITY SHALL FLEE FOR THE NOISE OF THE HORSEMEN AND BOWMEN; THEY SHALL GO INTO THICKETS, AND CLIMB UP UPON THE ROCKS: EVERY CITY SHALL BE FORSAKEN, AND NOT A MAN DWELL THEREIN.
THE NOISE: a new type of electronic warfare? It is possible to beam radio signals to large areas from great distances at very high intensity. It is possible to beam them at subsonic levels that are not consciously heard but nevertheless enter the consciousness of those beamed unto.
THEY SHALL GO INTO THICKETS, AND CLIMB UP UPON THE ROCKS: Also renderable from the Hebrew as go into clouds and to underground shelters?

[Jeremiah 4:30] AND WHEN THOU ART SPOILED, WHAT WILT THOU DO? THOUGH THOU CLOTHEST THYSELF WITH CRIMSON, THOUGH THOU DECKEST THEE WITH ORNAMENTS OF GOLD, THOUGH THOU RENTEST THY FACE WITH PAINTING, IN VAIN SHALT THOU MAKE THYSELF FAIR; THY LOVERS WILL DESPISE THEE, THEY WILL SEEK THY LIFE.
You may think that you can offer them a Western life-style and humanitarian aid and that will placate them. They want to kill you. Even if it means that they will suffer greatly afterwards they crave to do you in. How can you compete with 40 heavenly virgins and various other delights?

[Jeremiah 4:31] FOR I HAVE HEARD A VOICE AS OF A WOMAN IN TRAVAIL, AND THE ANGUISH AS OF HER THAT BRINGETH FORTH HER FIRST CHILD, THE VOICE OF THE DAUGHTER OF ZION, THAT BEWAILETH HERSELF, THAT SPREADETH HER HANDS, SAYING, WOE IS ME NOW! FOR MY SOUL IS WEARIED BECAUSE OF MURDERERS.
The first child is usually the hardest to bear.

Jeremiah 5
Jeremiah is considered a Prophet of wrath. Apparently we all need to be put in our places, to have the fear of heaven cast upon us, and to take things a little more seriously.
[Jeremiah 5:1] RUN YE TO AND FRO THROUGH THE STREETS OF JERUSALEM, AND SEE NOW, AND KNOW, AND SEEK IN THE BROAD PLACES THEREOF, IF YE CAN FIND A MAN, IF THERE BE ANY THAT EXECUTETH JUDGMENT, THAT SEEKETH THE TRUTH; AND I WILL PARDON IT.
London was once called New Troy and compared to Jerusalem; the city of Paris is named after the Parissi tribe who may have received their named from Peretz of Judah or from Paresh of Menasseh. The Parissi were also found in the region of York in Northern England. York was originally named Yboracum meaning City of the Hebrews or something similar. New York means New Yboracum or New City of the Hebrews. All the inhabitants of Britain and Ireland were referred to as Iberi meaning Hebrews. The name IBERI was also found over much of Western Europe at one stage.

[Jeremiah 5:2] AND THOUGH THEY SAY, THE LORD LIVETH; SURELY THEY SWEAR FALSELY.

[Jeremiah 5:3] O LORD, ARE NOT THINE EYES UPON THE TRUTH? THOU HAST STRICKEN THEM, BUT THEY HAVE NOT GRIEVED; THOU HAST CONSUMED THEM, BUT THEY HAVE REFUSED TO RECEIVE CORRECTION: THEY HAVE MADE THEIR FACES HARDER THAN A ROCK; THEY HAVE REFUSED TO RETURN.

[Jeremiah 5:4] THEREFORE I SAID, SURELY THESE ARE POOR; THEY ARE FOOLISH: FOR THEY KNOW NOT THE WAY OF THE LORD, NOR THE JUDGMENT OF THEIR GOD.
He said maybe the common people could not be blamed. They were ignorant and culturally deprived and did not know any better. He would go unto the rich and intellectual but these were worse.

[Jeremiah 5:5] I WILL GET ME UNTO THE GREAT MEN, AND WILL SPEAK UNTO THEM; FOR THEY HAVE KNOWN THE WAY OF THE LORD, AND THE JUDGMENT OF THEIR GOD: BUT THESE HAVE ALTOGETHER BROKEN THE YOKE, AND BURST THE BONDS.

[Jeremiah 5:6] WHEREFORE A LION OUT OF THE FOREST SHALL SLAY THEM, AND A WOLF OF THE EVENINGS SHALL SPOIL THEM, A LEOPARD SHALL WATCH OVER THEIR CITIES: EVERY ONE THAT GOETH OUT THENCE SHALL BE TORN IN PIECES: BECAUSE THEIR TRANSGRESSIONS ARE MANY, AND THEIR BACKSLIDINGS ARE INCREASED.

[Jeremiah 5:7] HOW SHALL I PARDON THEE FOR THIS? THY CHILDREN HAVE FORSAKEN ME, AND SWORN BY THEM THAT ARE NO GODS: WHEN I HAD FED THEM TO THE FULL, THEY THEN COMMITTED ADULTERY, AND ASSEMBLED THEMSELVES BY TROOPS IN THE HARLOTS' HOUSES.

[Jeremiah 5:8] THEY WERE AS FED HORSES IN THE MORNING: EVERY ONE NEIGHED AFTER HIS NEIGHBOUR'S WIFE.
A lot of women in the west commit adultery: France (surprisingly enough) is not so bad relatively speaking. Britain is bad but it seems that Italy and Germany are worse. Spain was OK but is going downhill fast, the USA could be better but it is not as bad as most of the others. This is from a study I read some time ago- it may not be reliable or I may not have read it properly.
Anyway sexual immorality hurts the person committing it first of all. Tamar the daughter of King David beseeched her brother Amnon not to rape her. She said:
AND I, WHITHER SHALL I CAUSE MY SHAME TO GO? AND AS FOR THEE, THOU SHALT BE AS ONE OF THE FOOLS IN ISRAEL [2-Samuel 13:13]. By committing this sexual crime Amnon would reduce himself to the level of a common fool in Israel.

[Jeremiah 5:9] SHALL I NOT VISIT FOR THESE THINGS? SAITH THE LORD: AND SHALL NOT MY SOUL BE AVENGED ON SUCH A NATION AS THIS?
God is angry at a people that is sexually immoral. Israelites especially are expected to have higher standards than others.

[Jeremiah 5:10] GO YE UP UPON HER WALLS, AND DESTROY; BUT MAKE NOT A FULL END: TAKE AWAY HER BATTLEMENTS; FOR THEY ARE NOT THE LORD'S.

[Jeremiah 5:11] FOR THE HOUSE OF ISRAEL AND THE HOUSE OF JUDAH HAVE DEALT VERY TREACHEROUSLY AGAINST ME, SAITH THE LORD.
The Lost Ten Tribes (HOUSE OF ISRAEL) and Judah are recalled here.

[Jeremiah 5:12] THEY HAVE BELIED THE LORD, AND SAID, IT IS NOT HE; NEITHER SHALL EVIL COME UPON US; NEITHER SHALL WE SEE SWORD NOR FAMINE:

[Jeremiah 5:13] AND THE PROPHETS SHALL BECOME WIND, AND THE WORD IS NOT IN THEM: THUS SHALL IT BE DONE UNTO THEM.

[Jeremiah 5:14] WHEREFORE THUS SAITH THE LORD GOD OF HOSTS, BECAUSE YE SPEAK THIS WORD, BEHOLD, I WILL MAKE MY WORDS IN THY MOUTH FIRE, AND THIS PEOPLE WOOD, AND IT SHALL DEVOUR THEM.

[Jeremiah 5:15] LO, I WILL BRING A NATION UPON YOU FROM FAR, O HOUSE OF ISRAEL, SAITH THE LORD: IT IS A MIGHTY NATION, IT IS AN ANCIENT NATION, A NATION WHOSE LANGUAGE THOU KNOWEST NOT, NEITHER UNDERSTANDEST WHAT THEY SAY.
HOUSE OF ISRAEL: Jeremiah at the simple level was addressing Judah since the northern half of Israel had already been exiled. At another level he was speaking about the future. HOUSE OF ISRAEL can apply to Judah. It can also apply to the Tribes. The expression is inserted here as an exclamation as if to tell us something. Perhaps it comes to tell us that though Jeremiah has been speaking to Jerusalem in his day he also intends the Lost Tribes (HOUSE OF ISRAEL) in the future. There is another possibility one that I do not personally believe in and that none of the Commentators mention. Nevertheless, we will record it. It may be that the HOUSE OF ISRAEL is the nation coming against Judah!?? This is unlikely and goes against our understanding of the rest of Scripture. Even so, in Biblical times the House of Judah and the House of Israel (the northern Ten Tribes) did on occasion war against each other. Today most of those nations with a sizeable Israelite population are often unjustly critical of the Jewish State of Israel. They tell lies about us and beat religious Jews up in their streets or just spit on them. The USA usually is for Israel but often wavers or forces Israel to make compromises that endanger the security of the State of Israel. There does exist a strong anti-Israel element in the USA and under certain circumstances this could conceivably take over at some stage.
Britain once did intend to bomb Israel! In 1955 Israeli planes had been bombing targets in Jordan. Jordan was considered a British ally. The RAF made serious preparations to heavily bomb Israeli facilities all over the country. The plan was not carried out. The next year Britain, France, and Israel found themselves as allies against Egypt. At that time it was the USA that was antagonistic and forced Israel to surrender the Sinai Peninsula which it had conquered in 1956.
At all events,
We are liable to be punished unless we repent. Through repentance we can avert tribulation.
Both Judah and Israel (the Ten Tribes) are in danger.

[Jeremiah 5:16] THEIR QUIVER IS AS AN OPEN SEPULCHRE, THEY ARE ALL MIGHTY MEN.

[Jeremiah 5:17] AND THEY SHALL EAT UP THINE HARVEST, AND THY BREAD, WHICH THY SONS AND THY DAUGHTERS SHOULD EAT: THEY SHALL EAT UP THY FLOCKS AND THINE HERDS: THEY SHALL EAT UP THY VINES AND THY FIG TREES: THEY SHALL IMPOVERISH THY FENCED CITIES, WHEREIN THOU TRUSTEDST, WITH THE SWORD.

[Jeremiah 5:18] NEVERTHELESS IN THOSE DAYS, SAITH THE LORD, I WILL NOT MAKE A FULL END WITH YOU.

[Jeremiah 5:19] AND IT SHALL COME TO PASS, WHEN YE SHALL SAY, WHEREFORE DOETH THE LORD OUR GOD ALL THESE THINGS UNTO US? THEN SHALT THOU ANSWER THEM, LIKE AS YE HAVE FORSAKEN ME, AND SERVED STRANGE GODS IN YOUR LAND, SO SHALL YE SERVE STRANGERS IN A LAND THAT IS NOT YOUR'S.

[Jeremiah 5:20] DECLARE THIS IN THE HOUSE OF JACOB, AND PUBLISH IT IN JUDAH, SAYING,
HOUSE OF JACOB: The Lost Tribes? cf. the Union Jack (Jacob) of Britain and the nickname Yank (meaning Jacob) applied to Americans.

[Jeremiah 5:21] HEAR NOW THIS, O FOOLISH PEOPLE, AND WITHOUT UNDERSTANDING; WHICH HAVE EYES, AND SEE NOT; WHICH HAVE EARS, AND HEAR NOT:
O FOOLISH PEOPLE: In Hebrew: Am (people) Socol (foolish): The Israelites in large part became Scythians and these migrated to the west. An important segment of the Scythians were the Scolotae: Perhaps Jeremiah intended to hint at a linkage between his Am Socol and the Scolotae.

[Jeremiah 5:22] FEAR YE NOT ME? SAITH THE LORD: WILL YE NOT TREMBLE AT MY PRESENCE, WHICH HAVE PLACED THE SAND FOR THE BOUND OF THE SEA BY A PERPETUAL DECREE, THAT IT CANNOT PASS IT: AND THOUGH THE WAVES THEREOF TOSS THEMSELVES, YET CAN THEY NOT PREVAIL; THOUGH THEY ROAR, YET CAN THEY NOT PASS OVER IT?

[Jeremiah 5:23] BUT THIS PEOPLE HATH A REVOLTING AND A REBELLIOUS HEART; THEY ARE REVOLTED AND GONE.

[Jeremiah 5:24] NEITHER SAY THEY IN THEIR HEART, LET US NOW FEAR THE LORD OUR GOD, THAT GIVETH RAIN, BOTH THE FORMER AND THE LATTER, IN HIS SEASON: HE RESERVETH UNTO US THE APPOINTED WEEKS OF THE HARVEST.

[Jeremiah 5:25] YOUR INIQUITIES HAVE TURNED AWAY THESE THINGS, AND YOUR SINS HAVE WITHHOLDEN GOOD THINGS FROM YOU.

[Jeremiah 5:26] FOR AMONG MY PEOPLE ARE FOUND WICKED MEN: THEY LAY WAIT, AS HE THAT SETTETH SNARES; THEY SET A TRAP, THEY CATCH MEN.

[Jeremiah 5:27] AS A CAGE IS FULL OF BIRDS, SO ARE THEIR HOUSES FULL OF DECEIT: THEREFORE THEY ARE BECOME GREAT, AND WAXEN RICH.

[Jeremiah 5:28] THEY ARE WAXEN FAT, THEY SHINE: YEA, THEY OVERPASS THE DEEDS OF THE WICKED: THEY JUDGE NOT THE CAUSE, THE CAUSE OF THE FATHERLESS, YET THEY PROSPER; AND THE RIGHT OF THE NEEDY DO THEY NOT JUDGE.

[Jeremiah 5:29] SHALL I NOT VISIT FOR THESE THINGS? SAITH THE LORD: SHALL NOT MY SOUL BE AVENGED ON SUCH A NATION AS THIS?

[Jeremiah 5:30] A WONDERFUL AND HORRIBLE THING IS COMMITTED IN THE LAND;

[Jeremiah 5:31] THE PROPHETS PROPHESY FALSELY, AND THE PRIESTS BEAR RULE BY THEIR MEANS; AND MY PEOPLE LOVE TO HAVE IT SO: AND WHAT WILL YE DO IN THE END THEREOF?
We all have a tendency to only hear that which fits our predisposition.







See also:
Biblical Proofs
http://www.britam.org/Proof/ProofsIntro.html
Main Page