JN-978
Jerusalem News
News Features Concerning the State of Israel, the Jewish People, as well as Nations amongst whom we find a significant proportion of descendants from the Lost Ten Tribes.

JN-978.

Jerusalem News.




10 January 2012, 15 Tevet 5712


Contents:
1. Britain threatens military action against Iran.
2. Repeated Palestinian Terror Attempts and European Complicity.
3. Brit-Am On the Ground Jerusalem Report.
The Buses. Part One.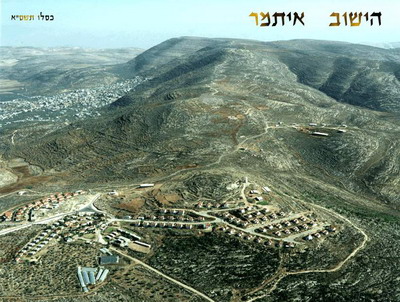 Members of the Fogel Family from Itamar; Murdered (March 11, 2011) by Arab Terrorists for being Jewish .

May the God of Israel Avenge Them.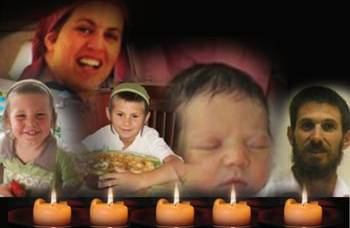 1. Britain threatens military action against Iran


Amy Willis - The Telegraph, January 6th, 2012


http://www.israelunitycoalition.
org/news/'p=7629
Philip Hammond, the defence secretary, told delegates in Washington DC yesterday that Britain will not tolerate an enforced closure of the 34-mile Strait of Hormuz, where 20 per cent of the world's oil passes through.

Tehran threatened to cut off the waterway this month in response to US and EU sanctions against the regime's suspected nuclear weapons programme.

Mr Hammond warned Iran of Britain's 'determination' to keep the Strait open in a speech at the Atlantic Council.

'We are an integrated part of the naval task force in the Gulf and one of the missions of that task force is to ensure that those shipping lanes remain open,' he said. 'Any attempt to close the Strait of Hormuz would be illegal and we need to send a very clear message to Iran that we are determined that the Strait remains open.'

Royal Navy ships based in Bahrain are already poised to ensure tanker traffic remains unrestricted. US warships are also on patrol in the area.


---
---
---

2. Repeated Palestinian Terror Attempts and European Complicity.
9-Jan-12: Another day, another attempted murder-by-knifing
http://thisongoingwar.blogspot.com/
2012/01/9-jan-12-another-
day-another-attempted.html'utm_
source=feedburner&utm_medium=
email&utm_campaign=Feed%3A
+ThisOngoingWarABlog+%28
This+Ongoing+War%3A+A+Blog%29
A Palestinian Arab female arrived at the Bitunya security checkpoint south of Ramallah, near the edge of the city of Jerusalem, this morning. This Hebrew report says she came armed with a 30 cm knife that she pulled out of its concealed location and, blade unsheathed, threw herself at one of the Border Police.

One of the alert service personnel at the checkpoint then fired a warning shot into the air. Another leapt onto her, got her under his control and took her away for interrogation. No one was seriously injured, and the woman - evidently with murder on her mind - will be able to try this again in the future should the passion so move her. A Palestinian Arab news agency reports it briefly ("Israeli forces detain woman at Ramallah crossing") but it would be a mistake to think this is heading for the mainstream news because no one was killed.

The security checkpoint at Bitunya is routinely reported on by the silly ideological extremists of Machsom Watch.
a naive and troublesome collective whose members believe something is wrong with Israel protecting its population from similar Palestinian Arabs with murder on their minds.

The IDF's Twitter report on today's near tragedy expresses the danger this way: "#Israel Boarder Police uncovered 30cm knife on #Palestinian #woman, capable of impaling a human body #terror". There's room to criticize the Twittering soldier's spelling skills, but what do you say to people who believe the decent, fair-minded thing to do with Palestinian Arab women and their 30cm knives is to stand back and let them come through'

Answer: it depends who you are. The EU provided Machsom Watch with a 77,632 Euro grant for 2010-11. Additional funding in the same period came from Diakonia (Sweden) and Norway and the UK including a '30,000 British grant for a project called 'No Legal Frontiers'. In the interests of sanity, the Netherlands did not renew funding after 2009. The heavily ideological New Israel Fund provided $204,698 of grants to Machsom Watch between 2006 and 2009.


---
---
---

3. Brit-Am On the Ground Jerusalem Report.
The Buses. Part One.

Recently the Israeli media was all ago over the issue of Ultra-Orthodox buses on a few lines placing the men at the front and the women at the back.
There were demonstrations over the matter. Left-wing anti-Israel NGOs payed left-wing activists enormous sums to organize activities and provocations around the issue.
The overseas Press also displayed much interest.

I myself am Orthodox but take a modern liberal easy-going attitude.
Nevertheless I admire and understand the Ultra-Orthodox viewpoint.
As far as I am concerned a world without Chareidim (also pronounceable as something like Haredim) would be a place where the sun would not deserve to shine.
Nowadays I get around the city by foot or sometimes by taxi.
About once every one or two weeks I take a bus outside the city. The line is Ultra-Orthodox and it has separate seating. Both the men and women seem to prefer it that way.
I find it convenient and preferable especially in crowded situations though otherwise I do not mind mixed seating especially if I am travelling with someone of the opposite sex.
The segregated line I occasionally travel on is a private one run for commercial purposes by a private company. It is the only line on that route.
If there was a demand for mixed seating then the major semi-public company Egged would run parallel lines like they do elsewhere (e.g. Tsfat).
In other words, separated lines exist because the customers need them.
In Israel a new car costs about three or more times what it does in the USA. Unskilled labor is poorly paid. The minimum wage is low. There is therefore a greater need for public transportation.
And it exists, mainly in the form of buses and taxi services. The Bus services are usually quite good. Buses are often comfortable and fast and they criss-cross every corner of the country.
Out of the tens of thousands of bus lines that exist a very small number are dominated by Ultra-Orthodox users and these prefer separated seating.
The Bus service is dominated by monopolies especially Dan and Egged with most of it in the hands of Egged. Permission to run bus lines depends on receiving government-issued licences.
A few of the lines run by Egged have mainly Ultra-Orthodox users and these request separate seating. Even the non-religious bus drivers on these lines prefer it that way.
A complaint was made that these are public lines and that the Ultra-Orthodox have no right to impose their wishes on the public at large.
The Ultra-Orthodox have replied that if the Government would allow them to run private lines then they would do so. They also say that if they did so then the service would be better and cheaper.
From what I have seen this is the case.
The line I use is one of the few private lines that have been allowed.
It was set up at the initiative of the local council of the place I travel to.
They in effect at first were defying Government policy though later received an Official OK.

Re the separated Egged lines,
as the whole world now knows every now and again feminist activists go up on the buses, sit in the mens sections, and invite the Press to photograph them.
Those making the complaints and causing the provocations are on the whole people who otherwise do not travel on buses. They do not need to.
Some of them would probably be quite mortified at having to use buses on a day-to-day buses and rub shoulders with the male and female regulars.

The Israeli general public understands the Hareidi position and sympathizes with it.
cf.
Poll: 51% say 'kosher buses' legitimate
http://www.ynetnews.com/articles/
0,7340,L-4171689,00.html
Ynet-Gesher survey shows more than half of population believes segregated bus lines may operate in haredi areas, while 47% of Israeli Jews view it as forbidden discrimination against women.

And are the women really discriminated against?
A government Poll of women in Tel Aviv showed that in general more than 70% had experienced what they considered to be sexual harassment.
45% had experienced sexual harassment while using public transportation.
Tel Aviv is a secular non-religious region. This is what happens in non-Orthodox areas.

Most Orthodox women prefer the separate seating arrangement.
If nothing else it is more convenient.
They enter via the second door with their children, shopping baskets, and prams and do not have to wait in line to present or buy their tickets.
There is often more room in the back. There are also no males who might otherwise ogle, make unwelcome remarks, or worse.
The women feel less inhibited and free to chat with each other or simply relax and enjoy the trip.
All the provocations that have recently occurred were made by outsiders some of whom have a political and ideological agenda of their own.



TO BE CONTINUED.




---
---
---



Pleased with what you read?
The Brit-Am enterprise is a Biblical work.
God willing, they who assist Brit-Am will be blessed.
Brit-Am depends on contributions alongside purchases of our publications

Click Here to make an offering.
Click Here to view our publications.
Archive of
Jerusalem News from no. 971 onwards.

Past Issues of
New Jerusalem News and (the old)Jerusalem News.



Home