JN-977
Jerusalem News
News Features Concerning the State of Israel, the Jewish People, as well as Nations amongst whom we find a significant proportion of descendants from the Lost Ten Tribes.

JN-977.

Jerusalem News.




9 January 2012, 15 Tevet 5712


Contents:
1. Call for Jewish Theocracy. Dismantle Israeli democracy, says settler leader Katzover.
by Chaim Levinson ' Ha'aretz
2. Israeli Society is Actually Becoming More Cohesive!
Our World: Is Israeli society unraveling'
By CAROLINE B. GLICK The Jerusalem Post
3. The Armenian Massacre.
This is what they want to do to us!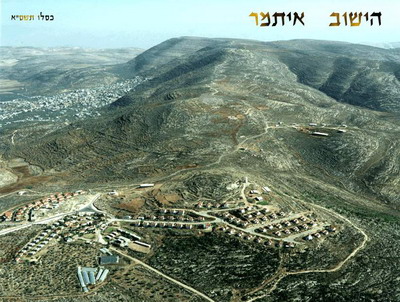 Members of the Fogel Family from Itamar; Murdered (March 11, 2011) by Arab Terrorists for being Jewish .

May the God of Israel Avenge Them.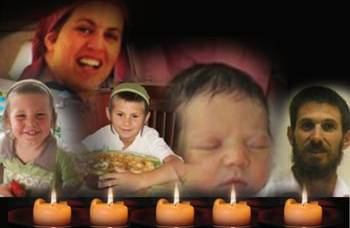 1. Call for Jewish Theocracy.
Dismantle Israeli democracy, says settler leader Katzover
http://www.haaretz.com/print-edition/
news/dismantle-israeli-democracy-
and-replace-it-with-jewish-
law-says-settler-leader-1.406035
By Chaim Levinson ' Ha'aretz

Israeli democracy must be dismantled and in its place a halakhic state, based on Jewish law, should be established, says settler leader Benny Katzover in an interview to a a messianic journal of Chabad.
In an interview with Beit Mashiach, the journal of the messianic faction of the Chabad Movement with ties to settlers, Katzover says that "the main role of Israeli democracy now is to disappear. Israeli democracy has finished its role, and it must disassemble and give way to Judaism. All leads toward recognition that there is no other way but to place Judaism at the center, above all else, and this is the answer to every situation."
Earlier in the interview Katzover commented on the campaign against the exclusion of women, saying that his group had information of the pending campaign.
"Our activists are linked to all the networks of the left, and we knew they were planning an incitement campaign. This is just another wave of incitement, targeting the hilltop youth and the Haredi community. The leftist activists prepare well-timed campaigns against anything which smells of holiness, and their aim is twofold: political, to undermine the government and score points among the public, and to strike at all the fundamentals of Jewish faith.
"In Jewish faith, the Land of Israel is central... The media campaigns over insignificant issues in order to undermine Jewish identity. I think there can be cooperation between the Haredim and the religious [national] communities. Incitement against us stems from the same anti-Jewish root which seeks to uproot everything," Katzover said in the interview.
Since 2008 Katzover has headed the Committee of Samaria Settlers, an NGO which has fought against the freeze of settlement construction and the razing of outposts. Katzover believes that Jews should stay in the territories even after they are evacuated. He is well respected among the hilltop youth because of his views. His ideological line has been gaining popularity among settlers since the evacuation of Gush Katif in the Gaza Strip.

Katzover was one of the first leaders of the settler movement, joining Gush Emunim, and then the nucleus of Elon Moreh, which was established in Samaria in 1979.
"I think that Israeli democracy, under its current structure, is in constant conflict with its Jewish identity, and in recent years, every time it bends its Jewish identity backwards. This structure of democracy has only one mission: to dismantle," he told Haaretz.


---
---
---

2. Israeli Society is Actually Becoming More Cohesive!
Our World: Is Israeli society unraveling?
By CAROLINE B. GLICK The Jerusalem Post 01/02/2012 22:09
http://www.jpost.com/Opinion/
Columnists/Article.aspx'id=251916


Extracts:



We have far more that unites us than separates us. If we focus on this, there is no force either within or without our society that can defeat us.

On balance, Israeli society is extremely healthy.

Unemployment is at record lows. At a time of global recession, the Israeli economy is growing steadily.

Israeli Jewish women have the highest fertility rate in the Western world with an average of three children per woman. Education levels have risen dramatically across the board over the past decade with dozens of private colleges opening their doors to more and more sectors of the population.

Israel's diverse Jewish population is becoming more integrated. Sephardic and Ashkenazi intermarriage has long been a norm. Secular Jews are becoming more religious. A new educational trend that received significant media attention in recent months involves secular parents who send their children to national religious schools to ensure that they receive strong educational grounding in Judaism.

And as secular Jews become more religious, both the national religious and ultra-Orthodox sectors are becoming increasingly integrated in nonreligious neighborhoods and institutions. Ultra-Orthodox conscription rates have increased seven-fold in the past four years. In 2010, 50 percent of ultra-Orthodox male high school graduates were conscripted.

The IDF assesses that by 2015, the rate of conscription will rise to 65%. While this is still below the general conscription rate of 75% among male 18-year-olds, the rapid rise in ultra- Orthodox military service is a revolutionary development for the sector.

With military service comes entr' to the job market. The trend towards employment integration was blazed by ultra-Orthodox women. Over the past decade, ultra-Orthodox women have matriculated en masse in vocational schools that have trained them in hi-tech and other marketable professions and so enabled them to raise their families out of poverty.

These ultra-Orthodox women, who are now being followed by their IDF veteran husbands, are part of a general trend that has seen women fully integrated in almost every sector of society and the economy. The fact that women make up the senior leadership echelons in both business and government is not a fluke. Rather it is a product of the largely egalitarian nature of Israeli society.

As for the national religious community, its youth remain committed to serving as pioneers in strengthening Israel as a Jewish democracy. Not content to limit themselves to national religious communities in Judea and Samaria, more and more young national religious families are moving to poor towns and communities from Dimona to Ramle to Kiryat Shmona to strengthen their educational, economic and social underpinnings.

Soldiers from the national religious sector remain overrepresented in all IDF combat units and in the officer corps.

And in the Age of Obama, with cleavages between liberals and conservatives growing ever wider in America, and with the future of the European Union hanging in the balance as the euro zone teeters on the edge of an abyss, the fact that Israeli society is becoming increasingly fortified is simply extraordinary.

...various political consultants who work for the Israeli Left to European NGOs ' who were active in the protests in 1999 and in the social justice protests last summer are also playing a role in the current protests. The New Israel Fund raised NIS 200,000 in 'emergency funds' to pay for buses to transport protesters to Beit Shemesh last week.

It also paid for two rallies in Jerusalem attacking religious bans on female vocalists earlier last month.


---
---
---

3. The Armenian Massacre.
This is what they want to do to us!
http://en.wikipedia.org/
wiki/Armenian_Genocide

Winston Churchill described the massacres as an "administrative holocaust" and noted that "the clearance of the race from Asia Minor was about as complete as such an act, on a scale so great, could well be. ['] There is no reasonable doubt that this crime was planned and executed for political reasons. The opportunity presented itself for clearing Turkish soil of a Christian race opposed to all Turkish ambitions, cherishing national ambitions that could only be satisfied at the expense of Turkey, and planted geographically between Turkish and Caucasian Moslems."


---
---
---



Pleased with what you read?
The Brit-Am enterprise is a Biblical work.
God willing, they who assist Brit-Am will be blessed.
Brit-Am depends on contributions alongside purchases of our publications

Click Here to make an offering.
Click Here to view our publications.
Archive of
Jerusalem News from no. 971 onwards.

Past Issues of
New Jerusalem News and (the old)Jerusalem News.



Home