JN-976
Jerusalem News
News Features Concerning the State of Israel, the Jewish People, as well as Nations amongst whom we find a significant proportion of descendants from the Lost Ten Tribes.

JN-976.

Jerusalem News.




28 December 2011, 2 Tevet 5712


Contents:
1. Index for the Talmud.
2. Israel's top 20 greatest inventions of all time.
3. Arabs Abuse Jewish Girls while Leftist Feminists Keep Quiet!
Police Admit Bedouin Abuse, Abduct Young Jewish Girls.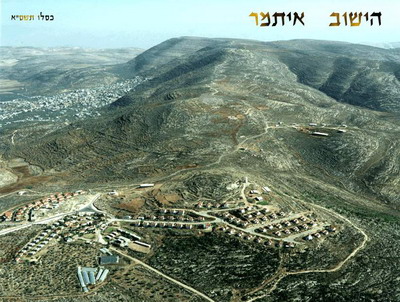 Members of the Fogel Family from Itamar; Murdered (March 11, 2011) by Arab Terrorists for being Jewish .

May the God of Israel Avenge Them.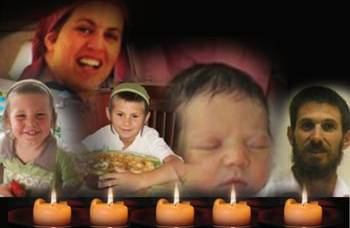 1. Index for the Talmud.
After 1,500 Years, an Index to the Talmud's Labyrinths, With Roots in the Bronx
By JOSEPH BERGER
http://www.nytimes.com/2011/12/28/
nyregion/an-index-for-the-talmud
-after-1500-years.html'_r=3&amp
;hpw=&pagewanted=all
Extract:
The Talmud is a formidable body of work: 63 volumes of rabbinical discourse and disputation that form Judaism's central scripture after the Torah. It has been around for 1,500 years and is studied every day by tens of thousands of Jews. But trying to navigate through its coiling labyrinth can be enormously difficult because the one thing this monumental work lacks is a widely accepted and accessible index.
But now that breach has been filled, or so claims the publisher of HaMafteach, or the Key, a guide to the Talmud, available in English and Hebrew. It was compiled not by a white-bearded sage, but by a courtly, clean-shaven, tennis-playing immigration lawyer from the Bronx.

The index has 6,600 topical entries and 27,000 subtopical entries that point students to the treatises and pages of text they are seeking.

In these passages, sages analyze matters like whether one can remarry a former wife after she has been betrothed to another, or how one should handle a lost object found in a garbage heap. The index guides the student to significant laws about Sabbath and daily observance, as well as maxims, parables, commentaries and Talmudic personalities.

The index represents seven years of work, but do not ask Daniel Retter why he undertook it, unless you have a spare hour. His answers are as meandering as the Talmud itself, with pathways leading to byways leading to offshoots that sometimes end in cul-de-sacs. Along the way, his voice sometimes rises and falls in Talmudic singsong, and his eyes glitter with delight at the saga's oddities.

'My father was a man of letters,' he begins, then describes how his father, Marcus, had been dedicated to Talmud study during an epic life in which, as a child, he escaped the Nazis on the Kindertransports that rescued Jewish children from Germany and took them to British havens. He brought his family, including Daniel, to New York from London in 1949. (With his dry wit, Mr. Retter noted that his father had literally been a man of letters, since a dozen of his had been printed in The New York Times.)

Daniel Retter, 66, attended a yeshiva, enrolled at City College at night while studying Talmud in the daytime, then studied at Brooklyn Law School during the day while digesting Talmud at night.

He married another lawyer, Margie, an advocate for abused women seeking Jewish divorces; they raised four children and ended up in Riverdale, where he continued his Talmudic explorations.

'I can't waste a minute,' he said in an interview at the Manhattan offices of his law firm, Herrick, Feinstein. 'If I'm on the immigration line waiting for a client to be called, I study the Talmud.'

Mr. Retter said he believed that the Talmud, whose compilation was completed in the year 540, 'was designed to be mysterious, designed to be locked ' I call it the 'book of mystery.' '

'The Talmud was written in exile, and it was the thread that kept Jews together,' he said. 'It had no punctuation, no paragraphs; it was a book that was to be transmitted orally from father to son.'

Until 1445, the concept of an index was meaningless, since books were not being printed. But in the 16th century, the first complete editions of the Talmud were printed by a publisher from Antwerp, Belgium; the Vilna edition, printed in Lithuania in the 19th century, standardized pagination. One effort to help students navigate the Talmud, Mesoras HaShas, provided cross-references alongside the Aramaic text toward similar ideas elsewhere in the Talmud. But, Mr. Retter wrote in his introduction, 'it was not an index as that word is commonly understood, because one had to know the location of the initial reference to find the others.'

Rabbi Benjamin Blech, professor of Talmud at Yeshiva University, said the rabbis believed that study should not be made too easy. 'We want people to struggle with the text because by figuring it out you will have a deeper comprehension,' he said. 'They wanted a living index, not a printed index.'


---
---
---

2. Israel's top 20 greatest inventions of all time
http://www.israelunitycoalition.org/
news/'p=7575
Abigail Klein Leichman, December 27th, 2011



Extracts:


Here's a list of Israel's top 20 inventions highlighted at the exhibition, in no particular order.

1. Netafim is a worldwide pioneer in smart drip and micro-irrigation, starting from the idea of Israeli engineer Simcha Blass for releasing water in controlled, slow drips to provide precise crop irrigation.

2. Ormat Technologies designs, develops, builds, owns, manufactures and operates geothermal power plants, supplying clean geothermal power in more than 20 countries.

3. Pythagoras Solar made the world's first solar window, which combines energy efficiency, power generation and transparency.

4. Hazera Genetics, a project of two professors at the Hebrew University Faculty of Agriculture, yielded the cherry tomato ' a tasty salad ingredient that ripens slowly and doesn't rot in shipment.

5. EpiLady, the first electric hair remover (epilator).

6. MobileEye combines a tiny digital camera with sophisticated algorithms to help drivers navigate more safely. The steering systemlinked device sounds an alert when a driver is about to change lanes inadvertently, warns of an impending forward collision and detects pedestrians. MobileEye has deals with GM, BMW and Volvo, among others.

7. Leviathan Energy innovated the Wind Tulip, a cost-effective, silent, vibration-free wind turbine designed as an aesthetic environmental sculpture, producing clean energy at high efficiency from any direction.

8. BriefCam video-synopsi s technology lets viewers rapidly review and index original full-length video footage by concurrently showing multiple objects and activities that actually occurred at different times. This technology drastically cuts the time and manpower involved in event tracking, forensics and evidence discovery.

9.The Better Place electric car network, Israeli Shai Agassi's brainchild, is implementing the Israeli pilot that will provide a model for a worldwide electric car grid.

10. Intel Israel changed the face of the computing world with the 8088 processor (the 'brain' of the first PC), MMX and Centrino mobile technology. Israeli engineers at Intel in the 1990s had to convince skeptical bosses to take a chance on MMX technology, an innovation designed to improve computer processing. It's now considered a milestone in the company's history.

1 1 . TA C o u n t r e a l ' t i m e microbiology enables the detection and counting of harmful microorganisms in a matter of minutes, rather than the conventional method of cell culture that takes several hours to a few days. The technology applies to the fields of drinking and wastewater, pharmaceuticals and food and beverage production.

12. Solaris Synergy innovated an environmentally friendly and economically beneficial way to float solar panels on water instead of taking up valuable land, generating energy while protecting and limiting evaporation from reservoir surfaces.

13. HydroSpin is developing a unique internal pipe generator that supplies electricity for water monitoring and control systems in remote areas and sites without accessibility to electricity.

14. The Space Imagery Intelligence (IMINT) unit of Elbit Systems makes a 'space camera' ' a compact, lightweight electro-optic observation system for government, commercial and scientific applications.

15. Turbulence, the world's first hypernarrative, interactive movie, is also the name of the company developed by Prof. Nitzan Ben-Shaul of Tel Aviv University.

16. Decell Technologies is a global leader in providing realtime road traffic information based on monitoring the location and movement of phones and GPS devices. Swift-i Traffic, Decell's premium product, is incorporated in leading navigation systems, fleet management services, mapping operations and media channels in several countries.

17. PrimeSense revolutionizes interaction with digital devices by allowing them to 'see' in three dimensions and transfer control from remote controls and joysticks to hands and body.

18. Takadu provides monitoring software to leading water utilities worldwide. The product offers realtime detection and control over network events such as leaks, bursts, zone breaches and inefficiencies.

19. The EarlySense continuous monitoring solution allows hospital nurses to watch and record patients' heart rate, respiration and movement remotely through a contact-free sensor under the mattress. The system's builtin tools include a wide range of reports on the status of patients, including alerts for falls and bedsore prevention.ww

20. Panoramic Power provides a current monitor solution that enables enterprises and organizations to reduce their operational and energy expenses using a breakthrough power flow visibility platform.


---
---
---

3. Arabs Abuse Jewish Girls while Leftist Feminists Keep Quiet!
Police Admit Bedouin Abuse, Abduct Young Jewish Girls
http://www.israelnationalnews.com/
News/News.aspx/151086
Voice of Israel radio reports growing phenomenon in Negev, with seven cases last month alone. Victims are aged 11-18.
By Arutz Sheva
First Publish: 12/26/2011, 10:10 AM



Extracts:


Bedouin and other Arabs in the northern Negev are increasingly involved in predatory relationships with young Jewish girls, according to Voice of Israel government-run radio. The relationships sometimes begin as romantic involvements, often with under-aged minors, and develop into rape, abductions and abuse.

Seven victims last month alone are aged 11-18. These are only cases that were reported to police, but many others are believed to have taken place without being reported.

Complaints were filed to the police in four cases of such abductions last month in Kiryat Malachi alone, and a fifth case of rape.

Voice of Israel radio said that all four cases of abductions in Kiryat Malachi involved young Bedouin men. The rape took place on the Ashkelon beach last weekend.

In one of the abduction cases, two men from the Bedouin city of Rahat, aged 40 and 24, were arrested, but one has since been released.

In the rape case, the main suspect is a resident of the Palestinian Authority who is illegally staying inside pre-1967 Israel. He has been charged and two other Arabs who were also present at the scene of the crime face lesser charges.

Voice of Israel's reporter in southern Israel, Asaf Kuzailov, said that the phenomenon is on the rise and is a well known one ' to residents, to police and welfare authorities. It is confirmed by the Center for Assistance to Women in the Negev.

Regarding the abductions, Voice of Israel interviewed Zehava Drori of NGO Yad L'Achim's Anti-Assimilation department, who said that while Arab abductions of Jewish girls occur throughout Israel, the cases in southern Israel are typified by greater violence. While the victims in other parts of Israel are usually 16 or older, the ages of the victims in the south are often lower.

Police say that they can only get involved in cases where a specific complaint has been filed, and where there is evidence of abduction and abuse. Police and welfare elements note that the cases do not necessarily start as kidnappings. Often the relationships are consensual at first, with the Arabs plying the girls with money, gifts, attention and warmth that they lack at home. In other cases, the contention is that the girls who were taken to the Arab villages later returned home, and so the men cannot be charged with abduction.

Yad L'Achim says about 1,000 cases of Jewish girls being held against their will by Arabs occur every year.

The Family Lobby, which blames a breakdown in parental -- and particularly paternal -- authority in the Jewish sector for the problem, noted that the Israeli feminist movement and women's organizations do nothing to raise public awareness of Arab predatory behavior against Jewish girls, as that would negate their leftist credo.

"While separation of buses in the hareidi sector and religious soldiers' requests to be excused from immodest performances receive top headlines for months on end, thanks to militant feminist politicians and journalists, actual rape and abduction of minor girls is swept under the rug by these groups because it is carried out by their Arab darlings," the group's chairman, Gil Ronen, said. "Unfortunately, nationalist and religious women have not made an effort to forge an independent agenda for their women's groups on this issue, and are content to be led by the ultra-leftists, who use them for bashing religious men and Jewish religion in general."


---
---
---



Pleased with what you read?
The Brit-Am enterprise is a Biblical work.
God willing, they who assist Brit-Am will be blessed.
Brit-Am depends on contributions alongside purchases of our publications

Click Here to make an offering.
Click Here to view our publications.
Archive of
Jerusalem News from no. 971 onwards.

Past Issues of
New Jerusalem News and (the old)Jerusalem News.



Home