Hebrew Pictures

Pictures of Ancient Hebrews, Phoenicians, Amorites, Cananites, Philistines, Hittites, Celts, Picts, Assyrian Monarchs, Nebuchadnessar, Ammonites, Amorites, Anglo-Saxons


PLEASE SCROLL DOWN!
Duration ca. 21 minutes
To read text and see illustrations
PLEASE SCROLL DOWN!


The
Hebrew
Pictures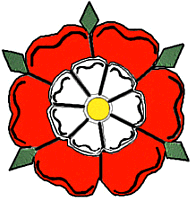 Brit-Am
Discussion Group

Contents by Subject
Home
Research
Revelation
Reconciliation
Site Map
Contents in Alphabetical Order

This Site



Hebrew Pictures
The pictures below should be viewed in conjunction with the article
THE PHYSICAL ANTHROPOLOGY OF THE HEBREW PEOPLES

Contents:


1.

Egyptian Sources

: Depictions considered reliable to the point of caricature (A.H. Sayce)

Heads of Israelite Cities that paid tribute to Shishak, King of Egypt

2.

Hebrew Pictures

that almost certainly depict subjects from Israel or Judah.

3. Ivories: Ivory Sculptures from the

Palace in Samaria

of Northern Israel Show Egyptian and Phoenician Influence

4.

Assyrian Pictures of Israelite Exiles

; According to A. H. Sayce Assyrians tended to depict all foreign peoples as looking like themselves, i.e. ethnic depictions not considered necessarily accurate.

5. Pictures defined as

"Canaanites" or "Amorites"

that Probably include Israelites.

6. Pictures of

"Phoenicians"

of uncertain Provenance that may include Israelites

7.

Other Peoples

who lived alongside the Hebrews and with whom they intermixed.

8. Pictures of "

Celts

" in the West

9.

Picts of Scotland


More Pictures

1. Egyptian Sources: Depictions considered reliable to the point of charicature (A.H. Sayce)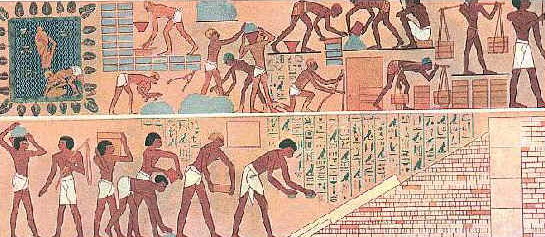 Slaves in Egypt from before the Exodus
Often described as Hebrews, "blond" types
are present alongside others.
The genetic potential of Israelites was
variegated from the beginning.

| | | |
| --- | --- | --- |
| Possibly Hebrew Slave Boy | Hebrew: blue-eyed, slightly reddish beard, fringes on garment, colored striped garment | "Hebrew" captive |






Described as "Libyans" but according to
Alessandra Nibbi (1975) probably Israelites


Hebrew: fair-eyed, slightly reddish beard





"Hebrew" women

| | |
| --- | --- |
| Northern Israelites | |
| | |
| --- | --- |
| Northern Israelites | |
| | | |
| --- | --- | --- |
| A King of Judah? | Gath | Nobles of Judah |
| | | |
| --- | --- | --- |
| | "Syrian" or Israelite | |


3. Ivory Sculptures from the Palace in Samaria of Northern Israel Show Egyptian and Phoenician Influence



Detail of Cherub




Child from Egyptian Mythology




Head of Sphinx

Egyptian-type Deity



Judah



Woman from Judah?




A King of Judah?
Found at Ramat Rachel near Jerusalem



Ivory from Lachish








Egyptian depiction of "Shasu" Marauder Probably of Israelite or Edomite origin.
The hair-style (?) is similar to that of Israelite Musicians depicted by Assyrians and shown below
| | |
| --- | --- |
| Israelite Musicians | Israelites Slain by the Assyrians |


Exiled Jewish Soldier from Lachish in Assyrian Service




Assyrian Depiction of Northern Israelites




Jews from Lachish in the south being sent into Assyrian Exile


| | |
| --- | --- |
| Emissary from "Israel" | Israelite Exiles |
| | | |
| --- | --- | --- |
| | | |












gold plaque.
Canaanite Woman
Note the similarity to
Celtic Ornament