Color Prejudice Forbidden

Great Israelite leaders made the mistake of color prejudice. They were condemned by the Almighty.


The
Black
Woman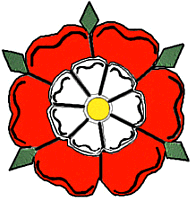 The Bible Speaks Against Color Prejudice
See also:
Brit-Am on Race

This subject is not the usual topic of Brit-Am writings. It is also not directly connected with Brit-Am though there is an overlap. We have nothing or little to gain from writing on this topic apart from giving over information that is important and useful. We may suffer because of it.
Our "colored" supporters may not be impressed or even feel offended whereas some of our "white"-conscious followers could say we are interfering in a field we have no connection with and know little about.
The article below is our private understanding.
Our own beliefs are somewhat "racialist" in so far as we identify a specific ethnic group as Members of the Lost Ten Tribes and therefore part of the "Chosen People" who are to be different and separate from all the others. In the past we have left the subject of "miscegenation" open but have been reserved about it and suggested that in some cases it should be discouraged. We have also not condemned the past "Apartheid" policies in South Africa because we viewed them in the context of Africa and as an attempt at preserving Tribal Ascendancy. Our support for the Boers of South Africa is an open matter.
See our article on:
South Africa
Historically we believe that though the Ancient Hebrews were of mixed "phenotype" they were basically white or predominantly so and some of them were of fair complexion, blond and redheaded.
THE PHYSICAL ANTHROPOLOGY OF THE HEBREW PEOPLES

Due to the nature of our specialization and the Lost Ten Tribes some of they who support us have "right-wing" sympathies in some cases tending to extremism. The personal predilections of many others left to their own course may not have been far from a similar position.
Nevertheless the article below is AGAINST Racial Prejudice.
It contains what we consider to be insights. Others may have understood the passage in a similar way before us but we are not aware of it at the moment. The "insight" in fact is obvious and simple. Most Brit-Am "insights" are of such nature. Here and there Brit-Am has merited to receive "insights" regarding the Lost Ten Tribes that have proven themselves. This is a blessing that is still continuing as will be made apparent, God willing, as time goes by.
In the same way as you may have been blessed by Brit-Am "Tribal" insights so too take the time to consider favorably the one below.
We are not claiming to be "Prophets". A False Prophet (Deuteronomy 18:22) is liable before the Law. In the same way as it is forbidden to utter a False Prophecy so too is it forbidden to not reveal and "subdue" Prophecy. We are not uttering Prophecy neither are we trying not to "subdue" Prophecy. We do however have an insight that we feel is our duty to reveal.

Numbers 12:1-15 relates how Miriam and Aaron (the brother and sister of Moses and leaders of the People in their own right) criticized Moses for marrying an "Ethiopian" woman. The word translated from the Hebrew as "Ethiopian" is "Cushit" meaning a female descendant of Cush. Different explanations exist as to what this criticism was based upon. The Mainstream opinion is that Moses had cut himself off from physical contact with his wife in order to be always in a pure state and ready to commune with the Almighty. There are verses and expressions in the Hebrew that bear this explanation out. Mirian and Aaron therefore criticized Moses for taking upon himself something foreign to the spirit of Hebrew Tradition and also commiting an injustice to his spouse. The wife of Moses, says this view, was exceedingly beautiful to the degree that she stood out from other women like a dark-skinned "Cushit" stands out in a crowd of white people.
Another explanation says the "Cushit" woman referred to Zippora daughter of Jethro who came from Midian. The Midianites had intermarried with Cush and were themselves of dark complexion. Moses was being criticized due to racial prejudice. Moses had crossed a "color barrier". Miriam evidently was the instigator of this criticism against Moses. Miriam was punished by having her hand turn "leprous" and as "white as snow".
She was punished by being turned "super-white" as if to say,

"You thought being white was so much better, see how you like a double dose of it."

Moses prayed to God to heal her. She was healed by the Almighty but had to remain outside the camp for seven days while all the People delayed marching forward while waiting for her.
She had been shamed by the Almighty who compared the incident to her father having spat in her face.
God created the white man and the black man. HE is the father of both. By disparaging one of the two it is as if one is criticizing the Father of both.

This explanation is our own private one. We believe it is quite clear from the context BUT others have not so understood it in the past. The message that we believe is obviously there is therefore not so "obvious" to others. Nevertheless, as we understand it, this is as close as Scripture gets to broaching the subject.

Below are the relevant verses followed by a few more points of Commentary:

[Numbers 12:1] AND MIRIAM AND AARON SPAKE AGAINST MOSES BECAUSE OF THE ETHIOPIAN WOMAN WHOM HE HAD MARRIED: FOR HE HAD MARRIED AN ETHIOPIAN [Hebrew: "CUSHIT"] WOMAN.
Several (possibly most) of the Major Commentators agree that the issue involved a "Cushite" or dark woman but they all incline to the view that Miriam and Aaron were coming to her defence whereas we think they were criticizing Moses over her.
Moses married Zipporah daughter of Jethro Priest of Midian (Exodus 2:21). The Midianites were descended from Abraham and Keturah (Genesis 25:2) but there is an opinion ["Sefer haDorot"] that they intermarried with Cushites who were dark and became dark like them.
The Midianties were also assimilated by Ishmael and interchange with Ishmaelites (Genesis 37:25, 28).

Isaac Abarbanel (1437-1509):
<<She was a Cushite as black as a raven. Zipporah was from Midian and they are Ishmaelites who are black because of effects of the sun and its heat..>>

Others say that apart from Zipporah Moses had previously married an African Woman and that was what they were concerned about. There was a popular legend that before Moses went to Midian and married Zipporah he had spent some time in Ethiopia where had married the local queen.

Abraham Iben Ezra (1080-1164):
<<There are those that say that Moses had ruled over Cush and taken to wife a Cushitess. The correct explanation in my view is that the Cushite woman [about whom Miriam and Aaron spoke] is Zipporah for she was a Midianitess, and the Midianites are Ishmaelites. They dwell in tents and due to the heat of the sun they have no white skin whatsoever. Zipporah was black and similar to a Cushite woman>>

Targum Yerusalmi [700s to 1300s CE?]:
<<They uttered improper words concerning the Cushite woman that the Cushites married to Moses when he fled to them and he put her away>>

[Numbers 12:2] AND THEY SAID, HATH THE LORD INDEED SPOKEN ONLY BY MOSES? HATH HE NOT SPOKEN ALSO BY US? AND THE LORD HEARD IT.

[Numbers 12:3] (NOW THE MAN MOSES WAS VERY MEEK, ABOVE ALL THE MEN WHICH WERE UPON THE FACE OF THE EARTH.)

[Numbers 12:4] AND THE LORD SPAKE SUDDENLY UNTO MOSES, AND UNTO AARON, AND UNTO MIRIAM, COME OUT YE THREE UNTO THE TABERNACLE OF THE CONGREGATION. AND THEY THREE CAME OUT.

[Numbers 12:5] AND THE LORD CAME DOWN IN THE PILLAR OF THE CLOUD, AND STOOD IN THE DOOR OF THE TABERNACLE, AND CALLED AARON AND MIRIAM: AND THEY BOTH CAME FORTH.

[Numbers 12:6] AND HE SAID, HEAR NOW MY WORDS: IF THERE BE A PROPHET AMONG YOU, I THE LORD WILL MAKE MYSELF KNOWN UNTO HIM IN A VISION, AND WILL SPEAK UNTO HIM IN A DREAM.

[Numbers 12:7] MY SERVANT MOSES IS NOT SO, WHO IS FAITHFUL IN ALL MINE HOUSE.

[Numbers 12:8] WITH HIM WILL I SPEAK MOUTH TO MOUTH, EVEN APPARENTLY, AND NOT IN DARK SPEECHES; AND THE SIMILITUDE OF THE LORD SHALL HE BEHOLD: WHEREFORE THEN WERE YE NOT AFRAID TO SPEAK AGAINST MY SERVANT MOSES?

[Numbers 12:9] AND THE ANGER OF THE LORD WAS KINDLED AGAINST THEM; AND HE DEPARTED.

[Numbers 12:10] AND THE CLOUD DEPARTED FROM OFF THE TABERNACLE; AND, BEHOLD, MIRIAM BECAME LEPROUS, WHITE AS SNOW: AND AARON LOOKED UPON MIRIAM, AND, BEHOLD, SHE WAS LEPROUS.
White as snow, shining white. Assuming that they had spoken against Moses due to color prejudice there is a kind deal of poetic justice in the nature of this affliction. She was too proud of being white so the Almighty made her even whiter.
Someone objected that this interpretation places Miriam in too negative a light and also it assumes that previously she had overlooked the "miscegenation" of Moses and now she suddenly remembered it. In reply we would say that otherwise very great people can be afflicted with the error of color prejudice. Perhaps Miriam and Aaron had always resented Moses having married a very dark woman only now it had come out into the open and they had made a stand against their brother.

[Numbers 12:11] AND AARON SAID UNTO MOSES, ALAS, MY LORD, I BESEECH THEE, LAY NOT THE SIN UPON US, WHEREIN WE HAVE DONE FOOLISHLY, AND WHEREIN WE HAVE SINNED.

[Numbers 12:12] LET HER NOT BE AS ONE DEAD, OF WHOM THE FLESH IS HALF CONSUMED WHEN HE COMETH OUT OF HIS MOTHER'S WOMB.
Here as if for emphasis the question of creation, parenthood, and birth are raised. Color is something a person is born with. We all need to be thankful we were born as we were. To criticise someone for the state they were born in is to cast questions on our own coming into this world.

[Numbers 12:13] AND MOSES CRIED UNTO THE LORD, SAYING, HEAL HER NOW, O GOD, I BESEECH THEE.

[Numbers 12:14] AND THE LORD SAID UNTO MOSES, IF HER FATHER HAD BUT SPIT IN HER FACE, SHOULD SHE NOT BE ASHAMED SEVEN DAYS? LET HER BE SHUT OUT FROM THE CAMP SEVEN DAYS, AND AFTER THAT LET HER BE RECEIVED IN AGAIN.
Miriam had offended by imputing imperfection to a member of the family of the Almighty based on a decision of the Almighty. The Almighty created white and black and several other hues. To question the creation of God is to question God Himself. God is our Father. In the same way as it is natural to honor your parents it is infinitely the more clear that we should honor the Almighty.

[Numbers 12:15] AND MIRIAM WAS SHUT OUT FROM THE CAMP SEVEN DAYS: AND THE PEOPLE JOURNEYED NOT TILL MIRIAM WAS BROUGHT IN AGAIN.

From the above we may deduce that prejudice based on ethnic phenotype or color is condemned by Scripture.