Relevance to Brit-Am:
In "Lost Israelite Identity" we showed architectural links between the nuraghi towers of Sardinia, the "notsrim" towers of Ancient Israel, and the Broch fortressess of the Pict regions in Scotland.
See the picture of a Sardinian warrior with tartan kilt and accompanying text:
http://britam.org/tartan4.html
The article below goes a little further and connects the brochs of Scotland to Brittany (West France) and Spain.




Extracts:
Brochs - those tall, round, stone-built, hollow-walled Iron Age tower-houses in NE Scotland and the Isles - have been a bit of a puzzle. Who built them? Why did they need fortifications? These question were raised on the forum a while ago. At the time I could only say that they seem indigenous and built presumably as defences against inter-tribal raiding. But the deeper I probed into the matter, the more curious the story became.

Brochs were often sited close to the sea. It seems that their builders both arrived by sea and feared sea-borne attack. Brochs evolved from earlier hollow-walled defences, one in a ring-fort on Shetland dated to the 6th century BC; associated pottery links it to Late Bronze Age Brittany. Similar fortifications in the Western Isles were probably also built by new arrivals, in this case from southern England.

Is it possible that the original idea came from far to the south' In the main burst of broch-building a new type of quern appeared among the broch-builders. This adjustable disc quern was unknown elsewhere in Britain, but found in Iberia, and so hints at continuing contact with Brittany, which had trading links to Iberia.

It just so happens that the plain of La Mancha in Central Spain is dotted with mounds, which were long thought to be tombs. But the excavation of one - the Motilla del Azuer (Daimiel, Ciudad Real) - revealed a double-walled tower. It is earlier and more complex than any broch. So it remains unclear whether the concept travelled, or whether this is a case of parallel development.

I read that Motilla del Azuer will be open to the public this Spring, but have no details.


---
---

3. Debating the Sea Peoples at

HU


http://gath.wordpress.com/2011/03/03/debating-the-sea-peoples-at-hu/



Relevance to Brit-Am:
The so-called Sea-Peoples were a group of nations who interacted with Egypt in the 1100s and 1000s BCE. They may be identified as groups that comprised the Philistines, Israelites, and others. The notes below throw some light on them.




Extracts:
Today, there was an interesting meeting at Hebrew University, jointly convened with the IAA, dealing with the interface between History and Archaeology (the 2nd in a series on this topic) with a focus on the examples from the Coastal Plain of Israel throughout the ages.
In the morning, there were three very interesting lectures that dealt with the Philistines/Sea Peoples:
1) Prof. Itamar Singer spoke about the 'Northern Philistines.' Starting the lecture with what I believe were right to the point comments on deconstructionist attempts to minimize (or erase) the entire Sea Peoples phenomenon, Itamar showed very nicely that the general Sea Peoples process is well documented in numerous ancient near eastern written sources (Egyptian, Hittite, Luwian, Ugaritic, etc.), in addition to the archaeological evidence. He then went on to discuss the inscriptional evidence for the northern Sea Peoples ' whether the 'Hiyawa/Dananim' from the Tarsus area, or the W/Palastin from the Amuq.
2) Dr. Assaf Yasur-Landau (Haifa) discussed the Philistine immigration to Philistia attempting to define its character. Noting, inter alia, that there is very little evidence for destruction and that most of the Philistine sites are not on the coast, as well as the fact that there appears to be a mixture of Philistine and Canaanite elements in the early Philistine settlements, Assaf argued (and by and large I agree with him on most of his points) that the Philistines did not conquer and replace the Canaanites, but rather settled with them creating a culture with combined both elements.
3) Dr. Ayelet Gilboa (Haifa; speaking also for Prof. Ilan Sharon, HU) who excavate at Dor, took a view that the whole concept of the Sea Peoples should be dropped. Noting that the 'Sea Peoples' is a modern term (first used by Maspero), she claimed that if one looks at the supposed Sea Peoples evidence in the northern coast of Israel (at, e.g., Dor, Akko and other sites), there is no evidence of a unified arrival of a foreign group, as one sees in Philistia. Instead, she believes that the people who settled in this region are fugitives from the northern Levant and Cyprus after the collapse of the LB 'world order.' She then went on to suggest that since this evidence does not fit in with a unified Sea Peoples conquest of the coast of levant as often envisaged in the past, the whole concept of the 'sea peoples' should be dropped and instead one should refer to various local phenomena related to the LB/Iron Age transition.
While I believe that her points relating to Dor (and that region of the Coastal Levant) are relevant and telling, her attempt to deny the major impact that groups originating from the Central/NorthEastern Mediterranean (e.g., Sea Peoples!) at this time is overall simplistic. What we see in Philistia, in Cyprus, and in Cilicia/Amuq clearly reflects just such a process ' new peoples, originating from the somewhere in the region of the Aegean and beyond, who arrive in the Levant ' even if they then are mixed in with the locals. In other cases ' other processes occur ' but this does not mean that the 'sea peoples' processes did not occur!


---
---

4. Archaeology: Brit-Am Version of

Explorator

13.46
From: david meadows <rogueclassicist@gmail.com>

================================================================
ANCIENT NEAR EAST AND EGYPT
================================================================
Potential sites in Sidon:

http://www.dailystar.com.lb/article.asp'edition_id=1&categ_id=1&article_id=125574

Interesting work with tekhelet:

http://www.nytimes.com/2011/02/28/world/middleeast/28blue.html
http://www.post-gazette.com/pg/11059/1128631-82.stm'cmpid=nationworld.xml
http://scienceblogs.com/deanscorner/2011/02/how_a_snail_can_bridge_science.php
http://www.jpost.com/JewishWorld/JewishNews/Article.aspx'id=210753

Summary of a conference on the Sea Peoples:

http://gath.wordpress.com/2011/03/03/debating-the-sea-peoples-at-hu/

Some interesting/controversial 'metal books' from West London Synagogue:

http://www.thejc.com/judaism/judaism-features/46028/heavy-metal-secrets-a-mid-east-cave

Latest in the Mugrahbi Bridge saga:

http://www.jpost.com/Headlines/Article.aspx'id=210531

Latest IAA conservation centre (Citta di Roma):

http://www.antiquities.org.il/article_Item_eng.asp'sec_id=25&subj_id=240&id=1701&module_id=#as

Dr Leen Ritmeyer's Blog:

http://blog.ritmeyer.com/

Paleojudaica:

http://paleojudaica.blogspot.com/

================================================================
ANCIENT GREECE AND ROME (AND CLASSICS)
================================================================
Visit our blog:

http://rogueclassicism.com/
================================================================
EUROPE AND THE UK (+ Ireland)
================================================================
Bronze Age finds by a clumsy metal detectorist in Nottinghamshire:

http://news.bbc.co.uk/local/nottingham/hi/people_and_places/history/newsid_9409000/9409647.stm

Pondering (via movie hype) why King John always gets bad press:

http://www.bbc.co.uk/news/magazine-12603356


Interesting 'loyalty map' from the English Civil War:

http://www.physorg.com/news/2011-03-english-civil-war.html

Might Henry VIII's blood group have been responsible for much of his
behaviour':

http://www.physorg.com/news/2011-03-puzzle-henry-viii.html

================================================================
NORTH AMERICA
================================================================
Interesting Paleoindian finds from the Channel Islands (California):

http://www.eurekalert.org/pub_releases/2011-03/uoo-cig022411.php
http://www.physorg.com/news/2011-03-california-islands-evidence-early-seafaring.html
http://www.livescience.com/13066-channel-island-seafood-buffet-uncovered.html
http://www.upi.com/Science_News/2011/03/03/Calif-find-points-to-ancient-seafarers/UPI-17061299201259/
http://www.bbc.co.uk/news/science-environment-12646364
http://www.sfgate.com/cgi-bin/article.cgi'f=/c/a/2011/03/04/MNJ71I0NPH.DTL&tsp=1
http://uk.news.yahoo.com/18/20110303/tsc-relics-of-early-american-seafaring-l-e123fef.html

================================================================
CENTRAL AND SOUTH AMERICA
================================================================
Possible cannons from the ships of Henry Morgan found in Panama:

http://www.artdaily.org/index.asp'int_sec=2&int_new=45419
http://www.physorg.com/news/2011-03-cannons-panama-believed-sir-henry.html
http://seattletimes.nwsource.com/html/nationworld/2014403186_cannon06.html
http://www.latimes.com/news/nationworld/world/la-sci-morgans-guns-20110301,0,558911.story
http://www.guardian.co.uk/world/2011/mar/01/cannons-could-have-belonged-to-henry-morgan

================================================================
OTHER ITEMS OF INTEREST
================================================================
Was Hamlet actually Irish':

http://news.discovery.com/history/hamlet-irish-shakespeare-110304.html
http://www.guardian.co.uk/culture/2011/mar/03/great-dane-irish-hamlet
http://www.physorg.com/news/2011-03-thousand-year-irish-hamlet-mystery.html

Is it time to 'let go' of the King James version of the Bible':

http://www.guardian.co.uk/commentisfree/2011/mar/01/king-james-bible-language

... maybe in favour of a C.S. Lewis version:

http://www.nytimes.com/2011/03/05/us/05beliefs.html
http://www.newkerala.com/news/world/fullnews-161534.html

Feature on the history of vaccination:

http://www.nytimes.com/2011/03/01/health/01smallpox.html

Using pages of old books to track atmospheric pollution:

http://www.sciencedaily.com/releases/2011/02/110208101318.htm

... and the latest climate change study:

http://www.sciencedaily.com/releases/2011/02/110224145649.htm

Review of Rosalind Miles and Robin Cross, *Warrior Women*:

http://www.lancasterguardian.co.uk/lifestyle/book_review_warrior_women_by_rosalind_miles_and_robin_cross_1_3121439

Review of some children's books with an historical bent:

http://www.nytimes.com/2011/03/01/books/review/01childrens-review.html
================================================================
TOURISTY THINGS
================================================================
Abdera:

http://www.ekathimerini.com/4dcgi/_w_articles_wsite4_1_27/01/2011_375478

================================================================
EXHIBITIONS, AUCTIONS, AND MUSEUM-RELATED

Antiquity Revived:

http://www.dallasartnews.com/2011/03/antiquity-revived-neoclassical-art-in-the-eighteenth-century-opens-at-the-museum-of-fine-arts-houston/

Secrets of the Silk Road:

http://www.washingtonpost.com/wp-dyn/content/article/2011/03/02/AR2011030206520.html
http://www.philly.com/inquirer/columnists/20110227_Art__The_mummies_at_the_Penn_Museum_say_a_lot_about_humanity_s_spread.html
http://thedp.com/article/panel-demystifies-mummies

Afghanistan: Crossroads of the Ancient World:

http://www.ft.com/cms/s/2/9c397504-45e3-11e0-acd8-00144feab49a.html
http://www.guardian.co.uk/culture/2011/feb/27/afghanistan-crossroads-british-museum
http://www.dailymail.co.uk/news/article-1362168/British-Museum-display-millennia-old-looted-treasures-Afghanistan-recovered-London-art-dealer.html
http://www.deseretnews.com/article/700114417/Recovered-Afghan-treasures-visit-British-Museum.html
http://news.yahoo.com/s/ap/20110304/ap_en_ot/us_pompeii_exhibition_4
http://www.independent.co.uk/arts-entertainment/art/reviews/afghanistan-crossroads-of-the-ancient-world-british-museum-london-2233415.html
http://www.telegraph.co.uk/culture/art/art-reviews/8361958/Afghanistan-at-British-Museum-Seven-magazine-review.html
http://online.wsj.com/article/SB10001424052748703933404576170561948637524.html'mod=googlenews_wsj

cf: http://www.bbc.co.uk/news/world-south-asia-12599726

================================================================
DON'T EAT THAT ELMER
================================================================
Well if Bosnia has pyramids, why not Dubrovnik':

http://www.croatiantimes.com/news/General_News/2011-02-28/17540/Dubrovnik_may_have_pyramids

Haven't had an Atlantis claim for a while:

http://www.westhartfordnews.com/articles/2011/03/05/news/doc4d729a2283713577527864.txt'viewmode=fullstory

They've cracked a Maya Code and expect to find tons of treasure:

http://www.foxnews.com/scitech/2011/03/01/cracked-mayan-code-uncover-8-tons-lost-treasure/'test=faces


---
---

5. Holy

Tekhelet

shade of blue identified?


http://www.post-gazette.com/pg/11059/1128583-115.stm
'Color of sky when you reach for God'
By Dina Kraft, The New York Times
Extracts:

RAMAT GAN, Israel -- One of the mysteries that scholars have puzzled over for centuries is the exact shade of blue represented by "tekhelet," which the Bible mentions as the color of ceremonial robes donned by high priests and ritual prayer tassels worn by the common Israelite.

What was known about tekhelet (pronounced t-CHELL-et) was that the Talmud said it was produced from the secretion of the sea snail, which is still found on Israeli beaches.

Traditional interpretations have characterized tekhelet as a pure blue, symbolic of the heavens so that Jews would remember God. Not so, according to an Israeli scholar who has a new analysis: Tekhelet appears to have been closer to a bluish purple.

The scholar, Zvi Koren, a professor specializing in the analytical chemistry of ancient colorants, says he has identified the first known physical sample of tekhelet in a tiny, 2,000-year-old patch of dyed fabric recovered from Masada, King Herod's Judean Desert fortress, later the site of a mass suicide by Jewish zealots after a long standoff against the Romans.

"It really is majestic," Mr. Koren said of the shade, which he said remained close to its original hue and appeared to be indigo.

Until now, the limited number of blue or purple dyes found on textiles from the period in this region have been derived from plant material, he said.

The fabric he examined was one of many items discovered at Masada in the 1960s and stored at Hebrew University in Jerusalem. It came to his attention when a British historian, Hero Granger-Taylor, who specializes in ancient weaves, asked him to analyze some textiles. Mr. Koren said he was the first researcher to make the connection between the fabric and the snail dye.

He found that the dye used in the Masada sample, a piece of bluish-purple yarn embroidery, came from a breed of Murex trunculus snail familiar to modern Israelis. Such shades on textiles are rare finds.

Determining what exactly tekhelet would have looked like in its day has been the subject of conjecture and curiosity among rabbis, religious commentators and scientists for centuries; it is considered the most important of the three ritual colors cited in the Bible. The other two are "argaman," a reddish purple, and "shani," known as scarlet.

Some time after the Jews were exiled from Israel in A.D. 70, the knowledge of how to produce the tekhelet dye was lost. The dye was also prohibitively expensive to make: Hundreds of snails were used to make a small batch, and some in ancient times claimed it was worth 20 times its weight in gold.

The question of tekhelet's appearance was later taken up by rabbinic scholars who had never seen it. Most of them settled on some form of blue, comparing it at various times to the color of the sea, the sky and sapphires.

Adding to the confusion, two of the most important Jewish authorities offered conflicting opinions: Maimonides, considered perhaps the greatest Jewish legal authority, said it resembled the color of the sky on a sunny day. But Rashi, another celebrated Middle Ages commentator, gave two different accounts -- one, that it was green, and the other that it resembled a darkening evening sky.

In modern Hebrew, "tekhelet" is the word for light blue, mirroring the consensus of scholars that the ancient color was most likely sky blue.

Because the textile from Masada was locally made from snails, and bluish, Mr. Koren concluded that it represented the first modern-day encounter with the authentic biblical tekhelet.

Even though it is not cerulean, Mr. Koren said, the traditional notion of tekhelet -- meant to serve as a reminder of the heavens -- still fits.

"Tekhelet is the color of the sky," Mr. Koren said in his laboratory. "It's not the color of the sky as we know it -- it's the color of sky at midnight." He paused and added, "It's when you are all alone at night that you reach out to God, and that is what tekhelet reminds you of."


---
---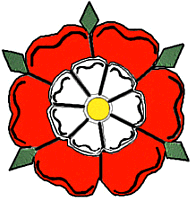 Pleased with what you have read?
The Brit-Am enterprise is a good Biblically-based work.
They who assist Brit-Am will be blessed.
Brit-Am depends on contributions alongside purchases of our publications
Click Here to make an offering.
Click Here to view our publications.
---
---
---
'It is impossible to rightly govern the world without God or the Bible.'
George Washington
---
---

Brit-Am is the "still small voice" that contains the truth.
[1-Kings 19:12] AND AFTER THE EARTHQUAKE A FIRE; BUT THE LORD WAS NOT IN THE FIRE: AND AFTER THE FIRE A STILL SMALL VOICE.












Home