BHR-14
Brit-Am Historical Reports
9 September 2009 20 Elul 5769
Contents:
1. 3,000-year-old butter found in Kildare [Ireland] bog
2. Ancient Wall Found in Jerusalem
3. Archaeology: Brit-Am Version of Explorator 12.20





1. 3,000-year-old butter found in Kildare [Ireland] bog
www. leinsterleader.ie/news/3000yearold-butter
-found-in-Kildare.5567520.jp
19 August 2009
By Conor McHugh

AN OAK barrel, full of butter, estimated to be roughly 3,000 years old has been found in Gilltown bog, between Timahoe and Staplestown.
The amazing discovery of the barrel, which is being described by archaeology experts in the National Museum as a "really fine example" was found by two Bord na Mona workers.

The pair, John Fitzharris and Martin Lane, were harrowing the bog one day when they noticed a distinctive white streak in the peat.

"We got down to have a look. We knelt down and felt something hard and started to dig it out with out bare hands," John explained.

"We could smell it. And it was attracting crows," he added.
What they found was an oak barrel, cut out of a trunk, full of butter.

It was largely intact, except for a gash towards the bottom of it caused by the harrow. It was head down, and had a lid; something that has excited the archaeologists.

"We couldn't believe it," said Mr Lane.

The barrel is also split along the middle, which is common with utensils filled with butter found in the bogs. A conservator at the National Museum, Carol Smith, told the Leinster Leader that the butter expands over time, causing the split.

John FitzHarris and Martin Lane, the Bord na Mona workers who found the oak barrell in Gilltown Bog, with Carol Smith and Padraig Clancy of the National Museum of Ireland

The barrel is about three feet long and almost a foot wide, and weighs almost 35kgs, (77lbs).

The butter has changed to white and is now adipocere, which is essentially animal fat, the same sort of substance that is found on well-preserved bodies of people or animals found in the bog.

The two men put the barrel in the cab of their tractor and brought it back to their base.

"We put it in a black plastic bag," Mr Fitzharris explained.
And last Tuesday in the Conservation Department of the National Museum of Ireland in Collins Barracks, the two men were reunited with the barrel in the company of Monasterevin man and one of the museum's keepers, Padraig Clancy, conservator Carol Smith, and the Leinster Leader.

Mr Clancy was contacted by Bord na Mona's archaeological liaison officer who reports to the museum on finds like this. He travelled to the site and took the barrel to Collins Barracks.

"It's rare to find a barrel as intact as that," Mr. Clancy explained, "especially with the lid intact, and attached. It's a really fine example."

He estimates that the barrel is approximately 3,000 years old, from the Iron Age.

At the moment it is being dried out by staff at the Conservation Department. Once dry it will be soaked in a wax-like solution which preserves it.

"At 35ks, it's a pretty big one," Ms. Smith explained. Other examples of bog butter they showed the Leinster Leader tended to be less intact and much smaller.

It is thought that the butter was put in the bog for practical reasons, rather than ritual.

"There are accounts dating back to the 1850's with people used to wash their cattle once a year in the bog and then put some butter back into the bog. It was piseogary," Mr. Clancy explained, adding that the butter was usually "stolen by the following week!

"It's open to interpretation, but we're inclined to think that 3,000 years ago they were just storing it."

Such a large amount of butter, he estimated would have probably been the harvest of a community rather than an individual farmer.
Ms. Smith and Mr. Clancy explained that bog butter has been tasted before, "but not by us!

"It's a national treasure, you can't be going hacking bits of it off for your toast!" Ms. Smith joked.

"It's important to say that we have a good relationship with Bord na Mona," Mr. Clancy explained. "They are one of the better organisations for reporting finds."

And the bogs of Kildare have yielded quite a lot of artefacts from the past, including spear heads, pottery and bodies.

"We've found no body parts in Gilltown bog," Ms. Smith said, before adding, "but here's hoping!"


---

---


2. Ancient Wall Found in Jerusalem

(a) An Enormous 3,700-year-old Fortification Exposed



A huge fortification more than 3,700 years old, which is ascribed to the Canaanites (Middle Bronze Age 2), was uncovered in archaeological excavations the Israel Antiquities Authority [IAA] is currently conducting in the "Walls Around Jerusalem" National Park in the City of David [just outside the Old City walls at Dung Gate].

According to Excavation Director Professor Ronny Reich of the University of Haifa, "This is the most massive wall that has ever been uncovered in the City of David, and it rises to a height of 8 meters [26 feet]. We are dealing with a gigantic fortification, from the standpoint of the structure's dimensions, the thickness of its walls, and the size of the stones that were incorporated in its construction.

The walls appear to be a protected, well-fortified passage that descends [down the eastern slope of the city] to the [Gihon] spring tower from some sort of fortress that stood at the top of the hill. The construction of a protected passage is a plausible solution that explains the situation whereby the spring is located in the weakest and most vulnerable place in the area. [The spring was outside the city walls, so a protected passage was necessary.]

This is the first time that such massive construction that predates the Herodian period has been discovered in Jerusalem. During this period, Jerusalem and the fields around it were an independent political entity with self-rule, similar to its neighbors: Shechem to the north and Jericho to the east. Massive walls resembling the one that was just exposed in Jerusalem are known from Canaanite Hebron, Shechem, and Gezer.

According to Reich, "Even though it would seem we are dealing with impressive fortifications, the walls were after all primarily used to defend against marauding desert nomads who wanted to rob the city. These are the earliest fortifications in the region, and they bear witness to the fact that, from this point on, the settlement had became an urban entity with a ruler who had the capability and resources to build such a structure. A small settlement would have been unsuccessful in organizing such construction".

The known section of the fortification is 24 meters long [75 feet]; however, it is thought the fortification is much longer because it continues west beyond the part that was exposed, at the top of the hillside. Reich adds, "The new discovery shows that the picture regarding Jerusalem's eastern defenses and the ancient water system in the Middle Bronze Age 2 is still far from clear. Despite the fact that so many have excavated on this hill, there is a very good chance that extremely large and well-preserved architectural elements are still hidden in it and waiting to be uncovered."

(By Israel Antiquities Authority, September 3, 2009)

(b) Ancient wall found in Jerusalem

http://www.rocketnews.com/2009/09/
ancient-wall-found-in-jerusalem/

A 3,700-year-old wall has been discovered in east Jerusalem, Israeli archaeologists say.

The structure was built to protect the city's water supply as part of what dig director Ronny Reich described as the region's earliest fortifications.

The 26-ft (8-m) high wall showed the Canaanite people who built it were a sophisticated civilisation, he said.

Critics say Israel uses such projects as a political tool to bolster Jewish claims to occupied Palestinian land.

Excavations at the site, known as the City of David, is in a Palestinian neighbourhood just outside the walls of Jerusalem's old city.

It is partly funded by Elad, a Jewish settler organisation that also works to settle Jews in that area.

Open to the public

The wall dates from a time in the Middle Bronze Age when Jerusalem was a small, fortified enclave controlled by the Canaanites, before they were conquered by the Israelites.

Its discovery demonstrated Jerusalem's inhabitants were sophisticated enough to undertake major building projects, said Mr Reich.

"The wall is enormous, and that it survived 3,700 years, this is, even for us, a long time," said Mr Reich, an archaeology professor at the University of Haifa.

The excavation team said the wall formed part of a structure that protected a passage from a hilltop fortress to a nearby spring the area's only water source.

Israel's Antiquities Authority said the site would be open to the public on Thursday.

---
---

3. Archaeology: Brit-Am Version of

Explorator

12.20


From: david meadows <rogueclassicist@gmail.com>
================================================================
explorator 12.20 September 6, 2009
================================================================
ANCIENT NEAR EAST AND EGYPT
================================================================

The big news this week seems to be the discovery of some massive
fortifications in Jerusalem dating back some 3700 years:

http://www.antiquities.org.il/about_eng.asp?Modul_id=14
http://www.haaretz.com/hasen/spages/1112027.html
http://www.google.com/hostednews/ap/article/ALeqM5h2zNAydcLiSvd5fXVQ5eIk7NmW7QD9AF7RE00
http://news.yahoo.com/s/afp/20090902/sc_afp/israelarchaeologyhistory_20090902161240
http://www.newkerala.com/nkfullnews-1-105924.html
http://www.jweekly.com/article/full/39768/israeli-archaeologists-discover-ancient-fort
http://news.yahoo.com/s/ap/20090902/ap_on_re_mi_ea/ml_israel_ancient_wall_4
http://www.post-gazette.com/pg/09246/995287-82.stm?cmpid=nationworld.xml
http://www.cnn.com/2009/WORLD/meast/09/04/israel.wall.discovered/index.html?eref=ib_topstories
http://www.cnn.com/2009/WORLD/meast/09/04/israel.wall.discovered/index.html#cnnSTCVideo
(video)
http://www.physorg.com/news171118233.html
http://news.bbc.co.uk/go/rss/-/2/hi/middle_east/8235041.stm
http://www.jpost.com/servlet/Satellite?pagename=JPost%2FJPArticle%2FShowFull&cid=1251804474414
http://www.smh.com.au/world/israeli-archaeologists-find-ancient-fortification-20090903-f8s0.html
http://jta.org/news/article/2009/09/02/1007592/cityof-david-archeologists-discover-ancient-fortification


Last week we mentioned Robert Cargill's criticism of 'The Copper Scroll Project' ... the latter has a website with some videos that folks might be interested in:

http://www.copper-scroll-project.com/

More on computer algorithms and their use in analyzing ancient
Hebrew documents:

http://www.cs.bgu.ac.il/~klara/Papers/shapePrior.pdf
http://news.yahoo.com/s/nm/20090902/sc_nm/us_israel_ancient_algorithm
http://www.israelnationalnews.com/News/Flash.aspx/170475
http://www.msnbc.msn.com/id/32683510/ns/technology_and_science-science/
http://www.thestar.com/article/689845
http://www.independent.co.uk/life-style/gadgets-and-tech/news/computer-algorithm-to-decipher-ancient-texts-1780627.html
http://www.pcmag.com/article2/0,2817,2352332,00.asp?kc=PCRSS03069TX1K0001121
http://www.newsdaily.com/stories/tre58141o-us-israel-ancient-algorithm/
http://www.reuters.com/article/scienceNews/idUSTRE58141O20090902
http://www.jpost.com/servlet/Satellite?cid=1251804484150&pagename=JPost/JPArticle/ShowFull
================================================================
ANCIENT GREECE AND ROME (AND CLASSICS)
================================================================
The ASTRA project has recreated the sounds of assorted ancient
musical instruments:

http://www.physorg.com/news170963147.html

cf:

http://www.astraproject.org/
http://www.lostsoundsorchestra.org/

================================================================
EUROPE AND THE UK (+ Ireland)
================================================================

Europe's first farmers replaced the hunter-gatherers who preceded
them (according to DNA):

http://www.eurekalert.org/pub_releases/2009-09/ucl-eff090309.php
http://www.redorbit.com/news/science/1748026/europes_first_farmers_replaced_stone_age_forerunners/index.html?source=r_science
http://www.physorg.com/news171208706.html

The evolution of white skin in Europe may be a relatively recent
development:

http://www.timesonline.co.uk/tol/news/science/article6814896.ece


Some 3000 years b.p. butter from Ireland:

http://www.msnbc.msn.com/id/32630695/ns/technology_and_science-science/

That Bronze Age boat reconstruction/voyage at Lock Tay is complete:

http://www.theherald.co.uk/news/news/display.var.2528623.0.Bronze_Age_boat_proves_a_handful_for_Loch_Tay_volunteers.php

================================================================
CENTRAL AND SOUTH AMERICA
================================================================
On the DNA front, 'founder effects' and the populating of the
Americas:

http://oudaily.com/news/2009/sep/03/anthropology-assistant-professor-uncovers-genetic-/

================================================================
TOURISTY THINGS
================================================================
Greek Istanbul:

http://www.todayszaman.com/tz-web/news-185931-132-discovering-the-greek-side-of-istanbul.html

Gettysburg:

http://travel.latimes.com/articles/la-trw-gettysburg6-2009sep06

================================================================
NUMISMATICA
================================================================
Medals of the World:

http://www.medals.org.uk/


---
---
---
---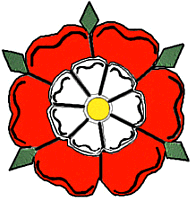 Pleased with what you read?
The Brit-Am enterprise is a good Biblically-based work.
They who assist Brit-Am will be blessed.
Brit-Am depends on contributions alongside purchases of our publications
Click Here to make an offering.
Click Here to view our publications.
---
---
---
'It is impossible to rightly govern the world without God or the Bible.'
George Washington
---
---

Brit-Am is the "still small voice" that contains the truth.
[1-Kings 19:12] AND AFTER THE EARTHQUAKE A FIRE; BUT THE LORD WAS NOT IN THE FIRE: AND AFTER THE FIRE A STILL SMALL VOICE.












Home