Brit-Am Now no. 1788.


Movement of the Ten Tribes of Israel.
6 December 2011, 10 Kislev 5772.
Contents:
1. New Article. #4. Reply to Hillary:
Distraction Tactics of the Rich and Hateful.
by Yair Davidiy.
2. Cover of New Edition of The Tribes.
3. Was the Wife of Noah Descended from Cain?





1. New Article.
#4. Reply to Hillary:


Distraction Tactics of the Rich and Hateful


by Yair Davidiy.
http://www.britam.org/JN3/JN974.html#4


---
---
2. Cover of New Edition of The Tribes.
http://www.britam.org/tribes2P.jpg
---
---
3. Was the Wife of Noah Descended from Cain?
Shalom Yair:

Here is a different understanding of whether any descendants of Cain survived Noah's flood. I first read of this in the commentary in the Artscroll Chumash as coming from Rashi.

Jay
---



Brit-Am Reply:


This is an interesting article.
The Wife of Noah
by


Yona Bar Maoz


http://www.biu.ac.il/JH/Parasha/
eng/noah/enoach1.html
The author claims that the wife of Noah was a descendant of Cain.
He quotes from two Midrashim and a commentary of the Natziv on Genesis 4:32.
The Midrashim refer to two separate women called Naamah. One was the wife of Tubal Cain. The other was the wife of Noah.
There is no verse for Genesis 4:32. Genesis chapter 4 ends at verse no.26.
The context is speaking of descendants of Noah but Cain does not seem to be mentioned though he may be.
Anyway, it is a possibility that the wife of Noah descended from Cain.
So? What now?


---
---



All truth passes through three stages: First it is ridiculed.
Second, it is violently opposed.
Third, it is accepted as being self-evident.
Arthur Schopenhauer (1788-1860).

To Make an Offering to Brit-Am!

http://www.britam.org/contribute-Brit-Am.html
Previous Issues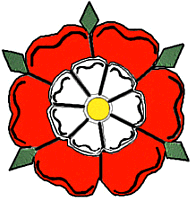 Pleased with what you read?

The Brit-Am enterprise is a Biblical work.
God willing, they who assist Brit-Am will be blessed.
Brit-Am depends on contributions alongside purchases of our publications.
Click Here to make an offering.
Click Here to view our publications.
---
---
---


'It is impossible to rightly govern the world without
God or the Bible.'

George Washington

---
---


Brit-Am is the "still small voice" that contains the truth.

"after the earthquake a fire, but the LORD was not in the fire; and after the fire a still small voice"
[1-Kings 19:12].


Home