Brit-Am Now no. 1782.


Movement of the Ten Tribes of Israel.
27 November 2011, 1 Kislev 5772.
Contents:
1. New Map. Ends of the Earth.
2. New Article. Offshoots of Judaism.
3. Jewish Rulers for Joseph?


PMs of UK and New Zealand both Have Jewish Ancestry.









---
---

1. New Map. Ends of the Earth.
Article may follow.






---
---
---
---

2. New Article
Offshoots of Judaism
http://www.britam.org/jew/TTOffshoots.html
An Article in the Series:
The Ten Tribes and the Jews.
Contents:
Contents:
Orthodox Jews.
Conservative (Masorti) Judaism.
Reform Judaism.
Messianic Christian Jews.
Ephraimites.
Brit-Am.

Extracts:

Ephraimites may be considered Gentile Messianic Jewish wannabees, or an imitation of the Messianic Jews.

Ephraimites are to be considered primarily in the context of Judaism and offshoots of Jewish-Christianity and only secondarily as adherents of Lost Tribes belief.

Brit-Am spreads the message of Israelite PHYSICAL descent and of concomitant personal and national obligation.
Brit-Am wishes to emphasize the Tribal group and the individual as an expression of the group.


---
---

3. Jewish Rulers for Joseph?
PMs of UK and New Zealand both Have Jewish Ancestry.



(a) NZ.


Matzah for the Prime Minister
http://www.jwire.com.au/news/matza-for-the-prime-minister/8160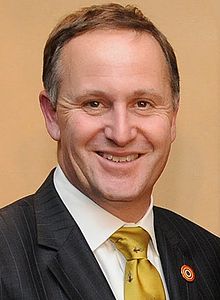 Rabbi Menachem Goldstein will travel to Wellington, the nation's capital, from his Christchurch home to deliver the matzah to John Key, the country's leader and its third Jewish Prime Minister.

[John Key had a Jewish mother. His father is non-Jewish English, his wife of North Irish origin. He attends Christian Churches but declares himsef a non-believer.]

(b) UK.
Cameron's Cabinet: Who are they?
http://www.thejc.com/news/uk-news/31686/camerons-cabinet-who-are-they



David Cameron talked warmly of finding his Jewish roots and said he had spoken about them to one of Britain's leading rabbinical authorities.

Last July, Yaakov Wise of Manchester University's Centre for Jewish Studies traced Mr Cameron's family tree to 16th-century Jewish scholar Elijah Levit.

The Tory leader consulted Dayan Chanoch Ehrentreu, former head of the London Beth Din, about his roots, a meeting he called 'one of the highlights of my year'.

Mr Cameron's great-great-grandfather, Emile Levita, was a German banker who became a British citizen in 1871.

[Emile Levita married a Gentile woman and therefore his descendants technically were no longer Jewish. David Cameron belongs to the Anglican Church.]


---
---



All truth passes through three stages: First it is ridiculed.
Second, it is violently opposed.
Third, it is accepted as being self-evident.
Arthur Schopenhauer (1788-1860).

To Make an Offering to Brit-Am!

http://www.britam.org/contribute-Brit-Am.html
Previous Issues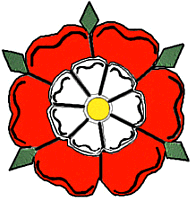 Pleased with what you read?

The Brit-Am enterprise is a Biblical work.
God willing, they who assist Brit-Am will be blessed.
Brit-Am depends on contributions alongside purchases of our publications.
Click Here to make an offering.
Click Here to view our publications.
---
---
---


'It is impossible to rightly govern the world without
God or the Bible.'

George Washington

---
---


Brit-Am is the "still small voice" that contains the truth.

"after the earthquake a fire, but the LORD was not in the fire; and after the fire a still small voice"
[1-Kings 19:12].


Home