Brit-Am Now no. 1777.


Movement of the Ten Tribes of Israel.
11 November 2011, 14 Cheshvan 5772.
Contents:
1. Some Past Messages from "Brit-Am Now" that are Still Pertinent!
[6. Brit-Am Represents Joseph (Only Brit-Am is Acceptable to Judah!).
[7. Brit-Am works on behalf of both Judah and Joseph
[8. Our Program Works
The aims of Brit-Am
2. Brit-Am Proves Israelite Origins, Netto!
3. The Israelite Origins of the Finnish People. More Information.





1. Some Past Messages from "Brit-Am Now" that are Still Pertinent!

By "chance" we were lead to make changes in "Brit-Am Now"-336 and "Brit-Am Now"-386.
Amongst other things the following messages struck as worth reminding all of us about.


---

"Brit-Am Now"-336
http://www.britam.org/now/now336.html
December 14, 2003



[6. Brit-Am Represents Joseph.

.
Brit-Am is the ONLY representative of Joseph potentially acceptable to Judah in the Land of Israel.


---



[7. Brit-Am works on behalf of both Judah and Joseph.


Brit-Am is the only body that legitimately combines the interests of Judah and Joseph anywhere in the WORLD and works for their unification.


---



[8. Our Program Works


Points 6 and 7 may not always hold. Other groups and individuals may arise who are just as good or better but at least for the moment we are the only ones on the horizon. Those who seek genuine progress in these matters are best of working through us.
For better or for worse there is no other choice.
We may have numerous faults but our program is one that works and is feasible. It can be improved with assistance and effort.
We are here. God willing our combined efforts will be for the good.


---



The aims of Brit-Am are to encourage:


1. The spread of Identity Awareness.
2. Increased Identity research and clarification.
3. Association of members together for the sake of mutual-empowerment, learning and fellowship.


---

"Brit-Am Now"-386: Spreading the Truth of Brit-Am.
http://www.britam.org/now/now386.html
We believe that Brit-Am can potentially reach people in Israel and all over the world especially in "Israelite" nations and we can convince them of the truth of the Brit-Am message through the knowledge we have already obtained and made public and also through additional information that we now have or are in the process of obtaining. From some respects no further proof should be needed since many of the proofs appear irrefutable. In a sense this is true but not everybody sees it that way and the more evidence that is made available the better. Even the proofs that are already known receive extra potency when viewed in the light of new discoveries. This research is very important in its own right for its own sake BUT it is also imperative that it be made available to as many as those potentially interested amongst the peoples of both Judah and "Joseph". Brit-Am does a lot of good in several fields. The general well-being of both Judah and Joseph (that Brit-Am promotes) is also a Biblical injunction. Through helping Brit-Am you are doing the will of the Almighty.


---
---

2. Brit-Am Proves Israelite Origins, Netto!
Brit-Am proves the Israelite Origins of Western Peoples or rather that the Ten Tribes as recognizable coherent entities are to be found amongst Western Peoples.
That is where the Bible says they will be, that is where they fulfilled their destiny as prophesied. These findings are based on the Bible, supported by Rabbinical Sources, and also by Historical Studies.
We do not say that Christians are the Ten Tribes. We say that a portion of the Ten Tribes happen to be Christians. This, according to our understanding, was indicated by Prophecy. It is not however a primary principle of our teaching but rather an incidental one. It also does not mean that we support Christianity. We do not. BUT neither are we against it concerning non-Jews. We see it as possibly a tool of Divine Providence for non-Jews in the Present Era, and do not intended to interfere with it.
Our emphasis is on PROOF (Research), PROPAGATION (Recognition, Revealing Results), PEACE (Reconciliation).
We now have Three Ps alongside our Three Rs!
Brit-Am is concerned with the Ten Tribes and that is it.
We also work to increase Biblical Consciousness in general but see this as concomitant with our Ten Tribe beliefs.


---
---

3. The Israelite Origins of the Finnish People. More Information.
Re Brit-Am Now no. 1776.
#3. Finland: New Evidence Identifying the Finnish with Israelites!
http://britam.org/now2/1776Now.html#3

A .pdf file is available:
Pekka T. Lyyraenen1 and Tuula-Hannele Ikonen (2011)
SOME MYTHS AND FACTS OF THE ORIGIN OF THE FINNS IN COMPARISON WITH THE ISRAELITES
The application of Hutchinson?s and Smith?s Ethnic Categories
Contact:
Pekka T. Lyyranen, e-mail: pekka.lyyranen@hotmail
Tuula-Hannele Ikonen, e-mail: tuula-hannele.ikonen@elisanet.fi


---
---



All truth passes through three stages: First it is ridiculed.
Second, it is violently opposed.
Third, it is accepted as being self-evident.
Arthur Schopenhauer (1788-1860).

To Make an Offering to Brit-Am!

http://www.britam.org/contribute-Brit-Am.html
Previous Issues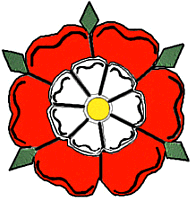 Pleased with what you read?

The Brit-Am enterprise is a Biblical work.
God willing, they who assist Brit-Am will be blessed.
Brit-Am depends on contributions alongside purchases of our publications.
Click Here to make an offering.
Click Here to view our publications.
---
---
---


'It is impossible to rightly govern the world without
God or the Bible.'

George Washington

---
---


Brit-Am is the "still small voice" that contains the truth.

"after the earthquake a fire, but the LORD was not in the fire; and after the fire a still small voice"
[1-Kings 19:12].


Home