Details on How To Contribute to Brit-Am
http://britam.org/contribute-Brit-Am.html

Brit-Am Now no. 1745.
Movement of the Ten Tribes of Israel.
2 September 2011, 3 Elul 5771.
Contents:
1. Jennie Schmidt: Real Stones from Heaven Now Coming! The Rapture Postponed!
2. An old article worth looking over once again. Hosea 9 and Muslim Hatred of All Israelites.
3. Dr John Luckey: The Power of Music, Judah, and Israel.





1. Jennie Schmidt: Real Stones from Heaven Now Coming! The Rapture Postponed!
Re Brit-Am Now no. 1744
#3. Stones from Heaven? Another Episode in the Life and Incredible Happenings of Yair Davidiy.
http://britam.org/now2/1744Now.html#3

Stones from heaven? We are about to be hit with real "stones from heaven" this month when we pass through the tail of that planet and get an asteroid shower. Incidentally, I am told it will block out the sun an moon for three days on Sept 28 (Rosh Hashanna). Did God just cancel Rosh Hashanna if the moon won't be visible for three days? I am trying to get more information now. Christians are concerned, as well because some of them think their "Rapture" will happen on that feast day. I guess their "Rapture" is canceled for this year as well. What does this all mean?



---

---



2. An old article worth looking over once again.

Hosea 9 and Muslim Hatred of All Israelites


http://britam.org/Hosea9Mahomed.html
Article and YouTube.
A bit confused by overall clear enough and worth viewing and reading.
We hope to eventually re-write the article and add more details.


---
---


3. Dr John Luckey: The Power of Music, Judah, and Israel.
Re Brit-Am Now no. 1736.
#4. Dafydd: Comments on Messiah, Music from Verdi, Lombards from Levi?
http://www.britam.org/now2/1736Now.html#4

Dear Yair,
... I want to assure you I have shared the truth with many Gentiles and Jews, Israel and Judah :) It is an important message of reconciliation for the Sabbath Millennium.
Just a few more thoughts on music. God positioned Judah as the warriors of Praise & Music. Many battles were won merely by Judah leading the warriors into battle with a shout and songs of Praise some without "fireing a shot" as we would say today.
Judah led and sang songs of Praise and the other tribes followed. What you are doing is similar.
Perhaps Judah can lead the way again by singing the praises of our Quantum God of Creation. Not in a religious fashion but from a place of gratitude and relationship with the Creator of the Cosmos. He who watches over Israel neither slumber nor sleeps and has promised that Israel (the family, the nation) is forever.
It does not take a prophet to see war is coming again.
This morning I was lead to the following: And Satan stood up against Israel 1Chron 21:1 & 1Chron 20:5 And there was again war with the Philistines;
And then to:11 Chron 20:4 And Judah gathered themselves together, to seek (help) of [the ALMIGHTY]: even out of all the cities of Judah they came to seek Jehovah.
5 And Jehoshaphat stood in the assembly of Judah and Jerusalem, in the house of [the ALMIGHTY], before the new court;
6 and he said, [the ALMIGHTY], the God of our fathers, art not thou God in heaven? and art not thou ruler over all the kingdoms of the nations? and in thy hand is power and might, so that none is able to withstand thee.
7 Didst not thou, O our God, drive out the inhabitants of this land before thy people Israel, and give it to the seed of Abraham thy friend for ever?
Then the Spirit of the God of Creation moved on men who would speak for Him and said:
14 Then upon Jahaziel the son of Zechariah, the son of Benaiah, the son of Jeiel, the son of Mattaniah, the Levite, of the sons of Asaph, came the Spirit of Jehovah in the midst of the assembly;
15 and he said, Hearken ye, all Judah, and ye inhabitants of Jerusalem, and thou king Jehoshaphat: Thus saith [the ALMIGHTY] unto you, Fear not ye, neither be dismayed by reason of this great multitude; for the battle is not yours, but God's.
16 Tomorrow go ye down against them: behold, they come up by the ascent of Ziz; and ye shall find them at the end of the valley, before the wilderness of Jeruel.
17 Ye shall not need to fight in this (battle): set yourselves, stand ye still, and see the salvation of [the ALMIGHTY] with you, O Judah and Jerusalem; fear not, nor be dismayed: tomorrow go out against them: for [the ALMIGHTY] is with you.
18 And Jehoshaphat bowed his head with his face to the ground; and all Judah and the inhabitants of Jerusalem fell down before [the ALMIGHTY], worshipping [the ALMIGHTY].

You have good leadership in PM Bibi. You have a wise and effective military... one retired Eagle I have met, Gen. Shimon Erems. I was honored to have him call me "Brother." But..... No one can take the place of [the ALMIGHTY]! Let the Prophets prophecy BUT then let Judah lead the way with Praise and Worship and Music to and from Heaven!!! Angels will carry the Praises of His people up and down Jacobs-Israels "ladder" Heaven will touch Earth!
I say let Judah lead the way and warriors of praise and valor will fall in behind from all the tribes! Let the Holy land reverberate with the sound of Holy Music and Praise to the one true God and the sounds of the descendants of Baal and his prophets be snuffed out! Let the sons of David dance like David danced until they have to shed there outer clothes ( and get to the heart of the matter) as David did...oneness with G-d. It is not irreverent it is what He wants for us ....to walk and talk with Him in a transparent fashion as Adam did before the fall!!! Let Judah and Praise lead the way!!!

27 Then they returned, every man of Judah and Jerusalem, and Jehoshaphat in the forefront of them, to go again to Jerusalem with joy; for Jehovah had made them to rejoice over their enemies.
28 And they came to Jerusalem with psalteries and harps and trumpets unto the house of [the ALMIGHTY].
29 And the fear of God was on all the kingdoms of the countries, when they heard that [the ALMIGHTY] fought against the enemies of Israel.


Hope to see you my friend ... in solidarity against those who would steal G-ds land! AND Praise G-d for His goodness!
Remember, Praise Like Judah, Dance like David and celebrate the victory NOW and it will manifest!!!
Ezekiel 37!
Dr John Luckey


---
---
To Make an Offering to Brit-Am!

http://www.britam.org/contribute-Brit-Am.html
---
---
Previous Issues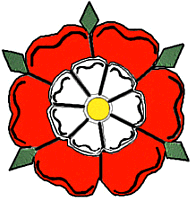 Pleased with what you read?

The Brit-Am enterprise is a Biblical work.
God willing, they who assist Brit-Am will be blessed.
Brit-Am depends on contributions alongside purchases of our publications.
Click Here to make an offering.
Click Here to view our publications.
---
---
---


'It is impossible to rightly govern the world without
God or the Bible.'

George Washington

---
---


Brit-Am is the "still small voice" that contains the truth.

"after the earthquake a fire, but the LORD was not in the fire; and after the fire a still small voice"
[1-Kings 19:12].


Home