Details on How To Contribute to Brit-Am
http://britam.org/contribute-Brit-Am.html

Brit-Am Now no. 1690.
Movement of the Ten Tribes of Israel.
9 May 2011, 5 Iyar 5771.
Contents:
1. Brit-Am Will Always Need Money!
2. New Brit-Am
YouTube

Clip.
Britain as Ephraim -6: John Bull
3. New Feature.
Latest Postings - Brit-Am Daily Output Record.





1. Brit-Am Will Always Need Money!
Revised.
Our recent appeal was not answered very well.
We are therefore repeating it (with some modifications) in the hope of a more favorable response.

Helping Brit-Am brings a blessing. It is our belief that they who help us are helping all of Israel.
The Almighty will bless them.
By helping Brit-Am an opportunity is being given to help all of Israel and to help yourselves and what is yours.

See the mini-article on tithing in the Brit-Am Commentary to Numbers 18:21 s.7 Tithing
http://britam.org/numbers/5korach.html

By giving you the opportunity to assist us we are doing all of us a kindness.
Through helping Brit-Am you will be blessed yourselves.

Together with this it should be emphasized,
Brit-Am is sincerely and deeply grateful for all help received!
We are humbled by the need to request and by the generous response we often (but not always) receive.
The fact that one receives blessings yourself for helping Brit-Am does not detract from the merit earnt and the generosity of spirit that will have been exercised. On the contrary, it enhances these features of reality.

Brit-Am is still in a crisis situation. Our recent appeals were answered on an overall level. Brit-Am supporters helped and we got through the particular situation of the time but nothing more than that. We are still in trouble and need to pay for our ongoing function. We have ongoing requirements the same as everyone else has.
On the one hand Brit-Am by its very nature will always need help.
We are a public enterprise that supports itself mainly through the benevolence of our supporters.

As we have mentioned before when the relative small number of they who receive this message and believe in it are taken into consideration along with other factors it may be said that relatively we do quite well.
[Though consoling, this realization does not pay our bills.]

We send out appeals and sometimes they are answered generously and at other times hardly at all.

The appeals usually help for a while and then we need to make more appeals.
This inevitably is wearisome and makes a bad impression but for the moment we have no choice.

We are constantly working on maintaining what there is and expanding our scope.
These attempts are not always successful.
Nevertheless, we are getting the message out, constantly improving by small increments, and chances are that we shall be able to expand our audience.
If this happens it should lower the burden of constantly making appeals to the small number of strong sympathizers that we really do have.
Also we may be able to put our a new version of The Tribes.
The Tribes is ALREADY a good book and popular. A new version with several improvements, a little shorter, a little more reader-friendly, a little less expensive, etc, could raise more money for us in the long run.
The same applies to other works we may be able to put out.
This includes a book on the Prophecy of Hosea that may be ready shortly.
All this however if it becomes possible could take a little time to put into operation.
In the meantime we need funds. We need your help.
The work is going ahead and getting out.

This message is important. It reveals the true identity of the Lost Israelites. It brings others closer to the Bible,
and to an awareness of their Israelite ancestry, and to an acceptance of Biblical values.

We in Brit-Am, for our part while doing what we can need to pay rent, meet obligations, function and strive to get through to the next stage.

Malachi 3:
10 Bring all the tithes into the storehouse,
That there may be food in My house,
And try Me now in this,
Says the LORD of hosts,
If I will not open for you the windows of heaven
And pour out for you such blessing
That there will not be room enough to receive it.

To Make an Offering to Brit-Am!
http://www.britam.org/contribute-Brit-Am.html

May God bless all of you,
Yair Davidiy
on behalf of
Brit-Am
Jerusalem
Israel.


---
---
2. New Brit-Am
YouTube
Clip
Britain as Ephraim -6: John Bull
Britain as Ephraim-6: John Bull.

Duration: 10.41 minutes

One of several meanings of the name Ephraim is "He Made Me Like a Bull" (Hebrew "Hiphrani"). The symbol of Ephraim was a bull. Jeremiah (ch.3) nicknamed Ephraim "a young bull", in Hebrew an "aegel". The Angles who settled in Britain and who gave England (Angle-Land) its name were also known as "Aegl" meaning "Young Bull" in Hebrew. Also the Hebrew term for young bull "aegel" could alternatively have been pronounced as "Angle". The British are nick named "John Bull". According to the Bible they personify Ephraim.
See:
Why the British are Ephraim!
#6. Ephraim Represents the "BULL". John Bull of England, "Land of the Bull-Calf".


---
---

3. New Feature
Latest Postings
Brit-Am Daily Output Record
http://britam.org/diary.html

The link is to be found near the top left-hand corner of the Brit-Am Web Site.
We intend to update it every day providing a complete list of all posts sent out by Brit-Am, all YouTube clips made available, and all articles posted to the site.

---
---
To Make an Offering to Brit-Am:

http://www.britam.org/
contribute-Brit-Am.html
---
---
---
Previous Issues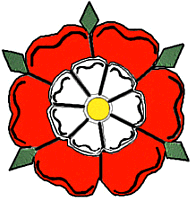 Pleased with what you read?

The Brit-Am enterprise is a Biblical work.
God willing, they who assist Brit-Am will be blessed.
Brit-Am depends on contributions alongside purchases of our publications.
Click Here to make an offering.
Click Here to view our publications.
---
---
---
<

'It is impossible to rightly govern the world without
God or the Bible.'

George Washington

---
---


Brit-Am is the "still small voice" that contains the truth.

"after the earthquake a fire, but the LORD was not in the fire; and after the fire a still small voice"
[1-Kings 19:12].




Home