Details on How To Contribute to Brit-Am
http://britam.org/contribute-Brit-Am.html

Brit-Am Now no. 1681.
Movement of the Ten Tribes of Israel.
12 April 2011, 8 Nissan 5771.
Contents:
1. New Subscriber and DNA Test Question.
2. New Entries to,
Debate: "Will All the Israelites Will Come Back?"
#6. Abraham (Rudy)
Rempel

: Even a Portion Out of Many is a Lot!
# 7. Interim Conclusion to Debate by Brit-Am Adjudicator.
3. New Article: Ephraim-Britain, "A COMPANY OF NATIONS".





1. New Subscriber and DNA Test Question.
Hi my name is David ... my fathers family is ... my mother B... from Germany the house of B... I have had a strong interest for Israel and a feeling of belonging for a number of years now. I remember when I was a young boy my Grandfather told me a story about the lost tribes of Israel and how our family fit in. I only started recalling these stories for a few years now. I believe both sides of my family are decedents from the lost tribes Saxons and Celts. Is there a DNA test to prove this.... I get real angry with people who hate the Jewish state and feel the need to protect them. I believe that the house of Jacob need to reunite.

God Bless you
Sincerely
David


---

Brit-Am Reply:
There is NO DNA test that can prove or disprove Israelite origins.
We do however maintain an interest in DNA findings and try to keep update on anything that may somehow be pertinent to Lost Israelite studies.


---
---

2. New Entries to,
Debate: "Will All the Israelites Will Come Back?"
http://www.britam.org/DebateComplete.html


#6. Abraham (Rudy)

Rempel

: Even a Portion Out of Many is a Lot!


http://www.britam.org/DebateComplete.html#Abraham
Extract:
# the seed of Abraham will surely be as the sand of the sea and the stars of the heavens. So even though only a remnant will return, the actual number will be very, very high.

# 7. Interim Conclusion to Debate by Brit-Am Adjudicator.
http://www.britam.org/DebateComplete.html#Interim
Extract:
#.. we would incline towards a solution that leaves the options open BUT such has not yet come up.
Alex Zephyr so far is well ahead in this discussion.
The simple meaning of the Biblical Script is on his side.


---
---

3. New Article: Ephraim-Britain, "A COMPANY OF NATIONS"
http://www.britam.org/Company.html
Part One.
The Blessing to Jacob at Beth-el:
A Nation and a Company of nations.


---
---
To Make an Offering to Brit-Am:

http://www.britam.org/
contribute-Brit-Am.html
---
---
---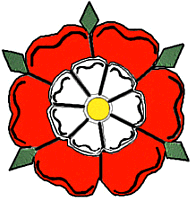 Pleased with what you read?

The Brit-Am enterprise is a Biblical work.
God willing, they who assist Brit-Am will be blessed.
Brit-Am depends on contributions alongside purchases of our publications.
Click Here to make an offering.
Click Here to view our publications.
---
---
---
'It is impossible to rightly govern the world without
God or the Bible.'
George Washington
---
---

Brit-Am is the "still small voice" that contains the truth.
[1-Kings 19:12] AND AFTER THE EARTHQUAKE A FIRE; BUT THE LORD WAS NOT IN THE FIRE: AND AFTER THE FIRE A STILL SMALL VOICE.















Home