Details on How To Contribute to Brit-Am
http://britam.org/contribute-Brit-Am.html

Brit-Am Now no. 1676.
Movement of the Ten Tribes of Israel.
4 April 2011, 29 Adar-Sheni 5772.
Contents:
1. A Brit-Am Appeal and Information appraisal.
2. You Need to Know Who You Are!
An addition to existing article.
3. Letters of Appreciation.





1. A Brit-Am Appeal and Information appraisal.

Message from Yair Davidiy:
Shalom,
We are now studying anew the Book of Hosea (pronounced as "Hoshea" in Modern Hebrew).
We are also preparing a new book based on Hosea but encompassing much of the existing information (including new findings) concerning the Ten Tribes.
Hoshea or Hosea was the last king of the northern Kingdom of Israel. Hosea is also the name of the first of the ten "Minor Prophets". The Prophet Hosea was from the Tribe of Reuben. The Book of Hosea is concerned mainly with the Ten Tribes and their destiny.
We are now preparing a work based on this book.

The identifications of Brit-Am of the Ten Tribes with western peoples are correct ones.

There may be aspects of Brit-Am that some disagree with.
It could be that our style or mode of expression etc are not in tune with what others might expect.
We too are sometimes hesitant regarding the implications of our own conclusions and the personalities
of many amongst "Joseph".
Nevertheless, this is what there is.
This is where the Ten Tribes are. And we are who we may be. This is what should be dealt with.
We too, are the ones who promote this knowledge. We have also merited in the past and still do in the present
to come across information of importance that hitherto was not known or almost unknown.
In principle others could do the same if they applied themselves and if they had acquired the necessary background for it.
Divine Providence for its own reasons placed this task and the merit for it in our hands. At least for now.
[Others however can contribute their own findings and insights and are ENCOURAGED to do so.]

We are in need of money for Brit-Am to function and do what needs to be done.
A few months ago we made an appeal. There was something of a hullabaloo about our request.
People however did (in the end) give quite well, relatively speaking. One was especially generous.
This enabled us to overcome the crisis at that time and keep going until now.
Since then it seems that contributions and offerings have decreased greatly.
Publication sales have significantly diminished.
An enterprise of this nature is not exorbitant but it does cost money to maintain.
We hope to somehow eventually stabilize the situation.

For now we need funding.
Individual offerings of whatever size are what keep us going.

Despite the controversy involved, we do genuinely understand that they who help us will themselves be blessed.
Brit-Am is a Biblical enterprise and deserves your support.
For the good of us all please send an offering.
http://www.britam.org/contribute-Brit-Am.html
May God bless all of you,
Yair Davidiy
on behalf of
Brit-Am,
Jerusalem, Israel.



---

---


2. You Need to Know Who You Are!
An addition to our existing article

"What Difference Does it Make? What does it matter to you Who the Lost Tribes Are?"


http://www.britam.org/suppose.html
has been added

You Need to Know Who You Are!
http://www.britam.org/suppose.html#Need



Extract:


The upshot of all the above and of more elsewhere is that the repentance of the individual Lost Israelites and of Lost Israelites in general involves and requires discovery and ongoing intensified awareness of their Israelite ancestry.


---
---

3. Letters of Appreciation.
(a) Letter from G.
Hi,
My name is G.
I have been following your web-site.
MY prayers go out to you.
[The ALMIGHTY] says,
"My people are destroyed for lack of knowledge."
God bless, G.

(b) From Jeff.
Thank you for your ongoing support and effort for the Redemption of all Israel.
Jeff.


---
---
To Make an Offering to Brit-Am:

http://www.britam.org/
contribute-Brit-Am.html
---
---
---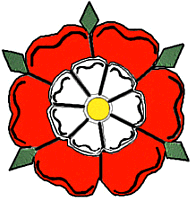 Pleased with what you read?

The Brit-Am enterprise is a Biblical work.
God willing, they who assist Brit-Am will be blessed.
Brit-Am depends on contributions alongside purchases of our publications.
Click Here to make an offering.
Click Here to view our publications.
---
---
---
'It is impossible to rightly govern the world without
God or the Bible.'
George Washington
---
---

Brit-Am is the "still small voice" that contains the truth.
[1-Kings 19:12] AND AFTER THE EARTHQUAKE A FIRE; BUT THE LORD WAS NOT IN THE FIRE: AND AFTER THE FIRE A STILL SMALL VOICE.















Home