Details on How To Contribute to Brit-Am
http://britam.org/contribute-Brit-Am.html

Brit-Am Now no. 1674.
Movement of the Ten Tribes of Israel.
29 March 2011, 23 Adar-Sheni 5772.
Contents:
1. New Brit-Am
YouTube

Clip.
Britain as Ephraim -2. Relative Self-Importance.
2. Dorothy Daigle: The "chosen people" were chosen to be a light to the world!
3. New Article: Notes Concerning the British Empire.





1. New Brit-Am

YouTube

Clip.
Britain as Ephraim -2. Relative Self-Importance.
http://www.youtube.com/profile?user=yairdavidiy
Length 13.23 minutes.
The British are Ephraim. The USA represents Manasseh. Ephraim and Manasseh were the two sons of Joseph.
One of the 7 major proofs identifying the British with Ephraim is the relative importance of material wealth and power that was to be enjoyed by Manasseh as compared to Ephraim. The British also evidenced the quality of national self-abnegation for the sake of world good. This was a quality of Ephraim.
Jacob said concerning Ephraim (vrs Manasseh), "truly his YOUNGER brother shall be GREATER than he, and his descendants shall become a MULTITUDE OF NATIONS (Genesis 48:19).
The word used here for YOUNGER is HaKatan which can connote "made Little".
The Commentators say Ephraim merited since not only was he the 'little' i.e. younger brother but he was prepared to 'belittle' himself. England agreed to allow the USA to direct the world and to take a back seat in exchange for American economic support in prosecuting World War-2. Churchill remarked that Britain gave away her Empire to save the world.
See:
Why the British are Ephraim!
#2. Relative Importance in Different Spheres. Ephraim Lowered himself.
http://www.britam.org/EphraimClip.html#Relative


---
---

2. Dorothy Daigle: The "chosen people" were chosen to be a light to the world!
RE: Brit-Am Now no. 1673

#2. Henry Rhea: No Such Thing as Race! and Brit-Am Reply.

http://britam.org/now2/1673Now.html#Henry

In response to Henry Rhe about the witness of the "chosen people." I have read where the Jews (Israelites) have helped Arab (enemy?) children in their hospitals, as well as in other ways, and I do believe this is the "witness of God." I believe the "chosen people" were chosen to be a light to the world, and I believe this light is unconditional love. Because of everything that is happening, and places where media reports are biased against Jews, then maybe Henry and others feel the Jews are not a light, as the chosen people need to be. If they fail, I expect our world will fail because it appears to be swiftly sliding into the "pit of darkness".


---
---

3. New Article:
Notes Concerning the British Empire.
http://www.britam.org/BritishE.html
Extracts:


# the Scottish establishment

realised

that it could never be a major power on its own and that if it wanted to share the benefits of England's international trade and the growth of the English Empire, then its future would have to lie in unity with England. #

Wikipedia

.



Welsh traditions had dreamt of a future world Empire. A similar case may hold for Scotland. It was self-evident that without England this would never be possible. It was through union with England that the Welsh and Scottish were to realize their destiny.

---
---
To Make an Offering to Brit-Am:

http://www.britam.org/
contribute-Brit-Am.html
---
---
---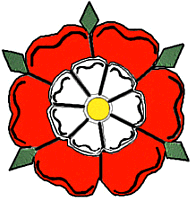 Pleased with what you read?

The Brit-Am enterprise is a Biblical work.
God willing, they who assist Brit-Am will be blessed.
Brit-Am depends on contributions alongside purchases of our publications.
Click Here to make an offering.
Click Here to view our publications.
---
---
---
'It is impossible to rightly govern the world without
God or the Bible.'
George Washington
---
---

Brit-Am is the "still small voice" that contains the truth.
[1-Kings 19:12] AND AFTER THE EARTHQUAKE A FIRE; BUT THE LORD WAS NOT IN THE FIRE: AND AFTER THE FIRE A STILL SMALL VOICE.















Home