Details on How To Contribute to Brit-Am
http://britam.org/contribute-Brit-Am.html

Brit-Am Now no. 1641.
February 2011, 30 Shevet 5772.
Movement of the Ten Tribes of Israel.
Contents:
1. Comments on New Hosea
YouTube
Clip.
2.
Amnon
Goldberg: Egypt predicted?
3. What is Going to happen to Jacob (America/Britain)?
1. on New Hosea
YouTube
Clip.
---



(a)

NodnarbRS


From: YouTube Service <service@youtube.com>
Subject: Comment posted on "Hosea.avi"
http://www.youtube.com/watch?v=KgkDxro23Ow

NodnarbRS has made a comment on Hosea.avi:
O how I long for ALL of Israel to worship the Lord with one accord.


---



(b)

Shilley


I really enjoyed getting a glimpse of you on the pdcst 2day. This has only recently bn available for me, and the privilege may disappear at any time. I have a few hundred friends who may be interested, so will let them know. Be sure to speak slowly so we can understand you - especially those who've never "heard" these things before - it takes them time to process & ; }

See the Latest:
Hosea -Introduction
http://britam.org/videoclipsB.html#Hosea



List of Brit-Am

YouTube

Clips


http://britam.org/videoclips.html




---
---



2.

Amnon

Goldberg: Egypt predicted?


www.jewishtelegraph.com
Riots predicted
THE civil conflict in Egypt, with its threat of Suez Canal closure, cutting off natural gas supplies to Israel, increased weapons flow to Gaza, and even of direct conflict with Israel, brings to mind the prophecy that before the Redemption "I will set Egyptians against Egyptians; everyone will fight against his brother, and everyone against his neighbour, city against city, kingdom against kingdom. The spirit of Egypt will fail in its midst" (Yeshaya 19).
"Egypt will become a waste, And Edom (Jordan) will become a desolate wilderness, because of the violence done to the sons of Judah, in whose land they have shed innocent blood" (Yoel 3).
"I will make the land of Egypt utterly waste and desolate, from the tower of Syene even unto the border of Ethiopia. And I will make the land of Egypt and her cities desolate for 40 years; I will scatter the Egyptians and disperse them among the nations" (Yechezkel 29).
"He will extend his power over many countries; Egypt will not escape. He shall have power over the treasures of gold and of silver, and over all the precious things of Egypt" (Daniel 11).
"This will be the punishment of Egypt and of all the nations that refuse to go up to celebrate the festival of Tabernacles" (Zechariah 14).
"He will fall in the face of all his brothers" (Breishis 25).
"At the End of Days when the Ishmaelites will fall by their own hands, then will the Moshiach come" (Baal HaTurim).
But in the end there will be true peace in the Middle East.
"In that day Israel will be the third, along with Egypt and Assyria, a blessing on the earth. The Lord will bless them, saying, 'Blessed be Egypt my people, Assyria my handiwork, and Israel my inheritance'" (Yeshaya 19).
Amnon Goldberg,
Safed
Israel.


---
---

3. What is Going to happen to Jacob (America/Britain)?
projectrooster::
Re YouTube yairdavidiy's Channel
http://il.youtube.com/
profile?user=yairdavidiy#g/u
Where are we?

Where are we concerning end times prophecy. With this new revelation you have brought to us, we can see a lot that needs to happen (more than what many people think). It seems that God is against Israel(America/Britain)?

What exactly do we need to be paying attention to cause I have been reading the word and I believe there is a lot of stuff that is supposed to happen but couldn't quite grasp it but once you say that most of the western nations are "Jacob" then you see a lot of judgment that needs to happen. That is just my thoughts but let me know if you have any idea.
scott


---

Brit-Am Reply:
Shalom,
In our Biblical Commentaries
http://www.britam.org/
CommentsContentsSubject.html#lic
we go through many of the Prophecies one by one but how they will really work out cannot tell.

In general troubles are liable to break out.
The Israelites nations may well deteriorate and perhaps be overcome by other forces.
After that they recover and re-assert themselves.
Accompanying this process is a drawing together of the Lost Israelites and Judah (the Jews) and a partial return (at the beginning) of Israelites to the Land of great Israel meaning the Middle East in general but including Samaria and Jerusalem.

There is nothing much we can do as individuals apart from become more conscious of our Israelite ancestry, study the Bible, try to lead better lives and keep our eyes open.
God bless you,
Yair.


---
---
To Make an Offering to Brit-Am:

http://www.britam.org/contribute-Brit-Am.html
---
---
---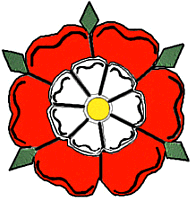 Pleased with what you read?

The Brit-Am enterprise is a Biblical work.
God willing, they who assist Brit-Am will be blessed.
Brit-Am depends on contributions alongside purchases of our publications.
Click Here to make an offering.
Click Here to view our publications.
---
---
---
'It is impossible to rightly govern the world without
God or the Bible.'
George Washington
---
---

Brit-Am is the "still small voice" that contains the truth.
[1-Kings 19:12] AND AFTER THE EARTHQUAKE A FIRE; BUT THE LORD WAS NOT IN THE FIRE: AND AFTER THE FIRE A STILL SMALL VOICE.















Home