Details on How To Contribute to Brit-Am
http://britam.org/contribute-Brit-Am.html

Brit-Am Now no. 1634
Movement of the Ten Tribes of Israel.
25 January 2011, 21 Shevet 5771.
Contents:
1. Letter from the Netherlands Confirms Brit-Am Remark about Holland in Biblical Codes.
2. First Replies to Brit-Am Questionnaire.
3. What Difference Could a Rebuilt Temple Make to Us?





1. Letter from the Netherlands Confirms Brit-Am Remark about Holland in Biblical Codes.
From: "Rogier van Asperen, "
Subject: Holland in Biblical Codes
Re Holland in Biblical Codes
http://www.britam.org/
codesarticles/CodesHolland.html
#2. Holland, Abraham and Sarah

Hello,

I'm Dutch and I just for the first time ever read your webpage about Holland in Biblical Codes. It is a very interesting website to read (not sure if I follow it all, and I'm not Jewish either). But at the end of the page you write this:


# We found a connection of Holland with Joseph, Reuben, and Judah. Abraham and Sarah were seen to be especially important for the Dutch. #



This latter part is absolutely right. In Holland, when a person reaches the age of 50 you then either "see Sarah" (for a female) or see Abraham (for a male). So when my dad reached the age of 50 we say that, "He sees Abraham".

Maybe this is something you didn't know yet and you might want to add it to the page, as it's only in Holland that this "seeing of Sarah or Abraham" occurs.

Take care,


---
---

2. First Replies to Brit-Am Questionnaire.
(Shevat 5771, January 2011)
http://www.britam.org/Quest.html


We received quite a few answers to our Questionnaire and more keep coming in every hour or so.

We will publish all of them more or less in the order that they reach us. So far, we have only posted three up on our site but more will go up over the next few days.


Contents:
The Questions.

Replies:
Andy Hollingsworth (UK).
John R. Salverda.
Sister Briana Martinez.


---
---

3. What Difference Could a Rebuilt Temple Make to Us?
Katriel Porth wrote:

Yair,

I am curious...

What changes will be made to Judaism once the Beit HaMikdash
is rebuilt, and how will this affect 10-Israel?

Thank you.

-Katriel
---



Brit-Am Reply:


First of all there are sources indicating that the return of the Ten Tribes precedes the rebuilding of the Temple.
Indications are that Manasseh will be the first Tribe to return and that Manasseh especially will be instrumental in the reconstruction of the Holy Sanctuary, e.g.

http://britam.org/khazariamanaseh.html
# Jacob agreed only that Manasseh remain at his right-hand side for he is destined to complete the quality ...of Jacob himself in the building of the Third Temple ##. (quoted from Fishel Mael, "Hashevetim" p.490).

We identify Manasseh today primarily with the USA.

http://britam.org/now2/1559Now.html#Brit
God says that HE will send HIS messenger before HIM to prepare the way and rebuild the Temple (Malachi 3:1). Rav Saadia Gaon (b. ca. 890 CE) and Iben Ezra (1080-1164 CE) said that the MESSENGERis the Messiah son of Joseph. The Messiah son of Joseph, according to the Malbim (1809-1879) and others will be the future head of the Lost Ten Tribes when they return to re-unite with Judah.
At least one Midrash (Pesikta Zutratha Lekach Tov, Balak,
Numbers 24;17) says that the Messiah Son of Joseph will rebuild the
Temple.

Shlomo Scheinman:
http://britam.org/now/now500.html
Rabbeinu Bachiya on Leviticus/VaYikra chapter 11 felt that Edom [i.e. Christianity in general?] would in the future help us rebuild the third Temple and that the forces in the past that were harmful to us would return together with other forces to help and
support Israel...

Anyway, all this is for the future and we cannot be sure but must wait and see.

Hypothetically however, if somehow we could wake up tomorrow morning and find a rebuilt Temple already in place on the Temple mount what difference would it make?

Halachically-legally there are certain laws, rulings, and practices that would need to be changed and modified.

Apart from that on the metaphysical level the existence of the Temple means a closer awareness of the Divine Presence throughout the world.
It means we could be more certain as to who we were. We would know rather than simply feel. Research in all areas including that concerning the Ten Tribes would be more inspired and the results more certain. We would pray and the answer be made known to us more directly and sooner than at present. The gift of Prophecy would return, at least to some degree. For offences and sins we have committed and impurities of mind and attitude we would find efficacious pathways to purification open to us.


---
---
To Make an Offering to Brit-Am:

http://www.britam.org/contribute-Brit-Am.html
---
---
---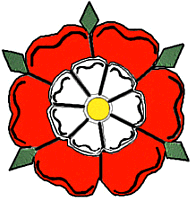 Pleased with what you read?

The Brit-Am enterprise is a Biblical work.
God willing, they who assist Brit-Am will be blessed.
Brit-Am depends on contributions alongside purchases of our publications.
Click Here to make an offering.
Click Here to view our publications.
---
---
---
'It is impossible to rightly govern the world without
God or the Bible.'
George Washington
---
---

Brit-Am is the "still small voice" that contains the truth.
[1-Kings 19:12] AND AFTER THE EARTHQUAKE A FIRE; BUT THE LORD WAS NOT IN THE FIRE: AND AFTER THE FIRE A STILL SMALL VOICE.















Home