Details on How To Contribute to Brit-Am
http://britam.org/contribute-Brit-Am.html

Brit-Am Now no. 1610
Movement of the Ten Tribes of Israel.
6 December 2010, 29 Kislev 5771.
Contents:
1. Dennis
McGinlay

:
So called 'Christian' nations will make war on the Messiah at his coming.
2. Chanukha
(a) Does

Chanukhah

have Pagan Origins

? Hindu Imitations.
(b) Brit-Am and Other Sources About

Chanukha

.
3. New Article:


Chanukha

and the Lost Ten Tribes.





1. Dennis

McGinlay

:
So called 'Christian' nations will make war on the Messiah at his coming.
Disagrees with John Salverda and Closes (we hope) this unnecessary Thread.
Re The Ten Tribes are Christian!
http://www.britam.org/EphraimiteAction.html#Ten
Re Conciliation and Tolerance: Reply by John Salverda
http://www.britam.org/EphraimiteAction.html#Conciliation

Dear Yair

May I raise a new and possibly controversial point into this discussion with John R. Salverda in that as a given, [the first] founding of the "Christian Church' would be as he said "a little church". Anyone who imagines that today's "Churchianity" represents [the Christian Messiah] or Joseph for that matter is sorely misguided. Israel and Judah's reconciliation will come as a great shock to the world. So called 'Christian' nations will make war on the Messiah at his coming.

---
---

2. Chanukhah


(a) Does

Chanukhah

have Pagan Origins? Hindu Imitations.
On the feast of Chanukha candles are lighted. The Ancient Persians worshipped fire and lit candles all the time.
So too, in India today there is a five-day feast of lights dedicated to a Hindu god. It has been claimed that Chanukha is an imitation of pagan practices.
Is it?
We doubt it. Hindu Scripts and practices are claimed to date back for thousands of years. The reality however is that they are undergoing constant innovations and some of their practices and believes are quite recent. This incidentally could also explain the claimed similarities between stories of the Hindu god Krishna and those of Christ. If any imitation was done, it seems much more likely that the Hindus copied the Jews than vice-versa.

(b) Brit-Am and Other Sources About Chanukah.
Anyway here are a few sources of interest concerning Chanukha.

---

The Story of Chanukah
http://www.qgazette.com/news/2010-12-01/
Features/The_Story_of_Chanukah.html
Nice short little article that concisely sums up all you need to know.

---

The Hasmonean/Maccabees
http://britam.org/Daniel/Macabees.html
Extract:
When the fire had been kindled anew upon the altar and the lamps of the candlestick lit, the dedication of the altar was celebrated for eight days amid sacrifices and songs (1 Macc. iv. 36) in a similar fashion to Sukkot, the Feast of Tabernacles (2 Macc. x. 6 and i. 9) which also lasts for eight days, and at which the lighting of lamps and torches formed a prominent part during the Second Temple (Suk.v. 2-4).
Talmudic Sources say that when they came to re-dedicate the Temple there was found only one vial of sanctified oil to light the menorah that had not been contaminated. This oil would usually be only enough to burn for one day but it
lasted for eight days and that was the miracle of Hanukkah.

---

Antiochus and the Revolt of the Maccabees.
The International Factors and Historical Processes in the Persecution of Jews by Antiochus Epimanes.
http://britam.org/Daniel/antiochus.html
Extract:
A claim has been made as if the Religious Jews "provoked" Antiochus. It was not the Religious Jews who invited the persecutions but rather external conditions. At some stage or other there was always a good chance that if not Antiochus then one of his successors would adopt the Forcible Hellenizing policies. Antiochus needed money, unity, and cultural homogeneity. At the most it may be claimed that the rebellion of the Religious Jews influenced the timing of the persecutions. The persecutions may also be viewed as simply a strengthening of the enforced Hellenization policies that had been in progress for some time.

---

Chanukah 2010 Guide for the Perplexed
Yoram Ettinger, "Second Thought: US-Israel Initiative"
December 1, 2010
http://southdakotastraighttalk.blogspot.com/

Extract:
"Chanukah has a special significance in Montana these days. In Billings in 1993, vandals broke windows in homes that were displaying menorahs. In a response organized by local church leaders, more than 10,000 of the city?s residents and shopkeepers put make-shift menorahs in their own windows, to protect the city?s three dozen or so Jewish families. The vandalism stopped" (New York Times, Dec. 4, 2009, Eric Stern, senior counselor to Gov. Brian Schweitzer).

---

THE BOW OF JUDAH AND THE ARROWS OF EPHRAIM
Parallels in Prophecy between the Maccabees and Ephraim in the Future.
http://britam.org/zechariah.html#THE

---
---

3. New Article:


Chanukha

and the Lost Ten Tribes.


Contents:
The Seleucid Greek-Syrian Hellenizers and the Hasmonean Maccabees.
Israelite Tribes and their Gentile National Counterparts.
The Tribe of Dan and Chanukha.
The Tribe of Joseph and Chanukha.



Extracts:


The serpent may have both sacred and profane symbolic importance.
The sacred aspect pertains to the characteristic of Dan derived from the word "din" connoting strict

judgement

and correctness.
Dan may well have a puritanical streak as well as a licentious one.


Judah was destined to rule over Israel.
The Sons of Rachel (especially Joseph) are to rule over the Gentile nations (

Mael

p.499).
The Tribe of Joseph was supposed to rule over

Yavan

and at some stage may have done so.



Yavan

was symbolized by a bow and so was Judah.
Judah will serve as a bow and Joseph as an arrow sent against

Yavan

.




---
---
To Make an Offering to Brit-Am:

http://www.britam.org/contribute-Brit-Am.html
---
---
---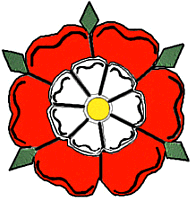 Pleased with what you read?

The Brit-Am enterprise is a Biblical work.
God willing, they who assist Brit-Am will be blessed.
Brit-Am depends on contributions alongside purchases of our publications.
Click Here to make an offering.
Click Here to view our publications.
---
---
---
'It is impossible to rightly govern the world without
God or the Bible.'
George Washington
---
---

Brit-Am is the "still small voice" that contains the truth.
[1-Kings 19:12] AND AFTER THE EARTHQUAKE A FIRE; BUT THE LORD WAS NOT IN THE FIRE: AND AFTER THE FIRE A STILL SMALL VOICE.
















Home