Details on How To Contribute to Brit-Am
http://britam.org/contribute-Brit-Am.html

Brit-Am Now no. 1595
Movement of the Ten Tribes of Israel.
8 November 2010, 1 Kislev 5771.
Contents:
1. Answer to Question by Lars
Wearn
about Dan and the Vietnamese.
2. New Article:
The Arab Problem. DRIVE THEM OUT! by Alexander Zephyr
3. Jeremiah 3. Summary. Extracts from Brit-Am Biblical Commentary. Midrash About Ten Tribes returning through the message of Judah.
1. Answer to Question by Lars
Wearn
about Dan and the Vietnamese.
Shalom,

Thanks for information. Very interesting research this about lost ten tribes.

I have some ideas about tribe of Dan. I know Denmark is main candidate to be "land of Dan". But tribe maybe was "split"'

When You told lion is attribute also of Dan I think about South and east South east asia. I have some friends from Vietnam. One of them have Tran as family name. Very common bame there and came from ancient kingdynasty in Hanoi. She from Saigon and say name as written. But when I ask friends from Hanoi how sounds they say "Dan" or very similar to that.

Also Sinhala people in Sri Lanka have lion as attribute and "sinhala" meens "people of the lion". Think about if there is any connection to Dan or maybe Judah or Gad' They "originally" come from same area as the sikhs in Punjabi and the sikhs use Singh (lion) as very common familyname.

What Brit-Am say about this' Is there any conection'

Kind regards

Lars Wearn
Sandhem
"Western goth land"
Sweden
---
---

Brit-Am Reply:
Many possibilities exist. Everything is worth looking into. We have found that vital information is sometimes available from the seemingly most improbable sources.
Nevertheless in determining who belongs we employ the Ephraimite Criteria:
http://www.britam.org/criteria.html
We adopted these criteria due to our research experiences.
There may not be anything sacrosanct about each and every one of them per se but they work and need to be applicable ALL TOGETHER.
The Lost Ten Tribes are amongst specific national groupings of western Europe and their overseas offshoots.
They are nowhere else.
There may however be found numerous individuals and even family groupings etc descended from Judah or Israelite elsewhere.

---
---

2. New Article:
The Arab Problem. DRIVE THEM OUT! by Alexander Zephyr
http://www.britam.org/arabgo.html
Contents:
Foreword from the Brit-Am Editor.
Canaanites Galore.
Palestinians and Jews.
Do Muslims Worship Idols?
Are the Palestinians Really Canaanite Philistines?
The False god of Islam.
The Palestinians Must Be Moved! Israel will not be Exiled Again!
Can the Palestinians be Expelled at Present?
The Ten Tribes are Needed!
Divine Vengeance against the Heathen Nations.
EDOM (Palestinians of West Bank).
MOAB (Jordan).
AMMON (Jordan).
PHILISTINES (Palestinians of Gaza).
DAMASCUS (Syria).
Will Israel Use the Atom Bomb?
Do the Arabs have a Chance to be Saved?
The Two State Solution and Brit-Am Editorial Interjection.



Extracts:


All these vows and great destructions God will inflict by the hands of His people Israel who will act as 'the blacksmith' who fans the coal into flame and forges a weapon, for utter destruction. Looks like nuclear weapons will be used, otherwise how will such huge modern cities like Damascus of Syria or Rabbah (Amman) of Jordan 'become a heap of ruins'? ....

No weapon turned against Israel will succeed. And any voice of protest or accusation against Israel will be refuted and silenced in judgment:

'This is the heritage of the servants of Lord, and their vindication is from Me.' (Isaiah 54:15-17)

---
---

3. Jeremiah 3
Summary. Extracts from Brit-Am Biblical Commentary. Midrash About Ten Tribes returning through the message of Judah.

Jeremiah 3:
1 'They say, 'If a man divorces his wife,
And she goes from him
And becomes another man's,
May he return to her again?
Would not that land be greatly polluted?
But you have played the harlot with many lovers;
Yet return to Me,' says the LORD.

2 ' Lift up your eyes to the desolate heights and see:
Where have you not lain with men?
By the road you have sat for them
Like an Arabian in the wilderness;
And you have polluted the land
With your harlotries and your wickedness.

3 Therefore the showers have been withheld,
And there has been no latter rain.
You have had a harlot's forehead;
You refuse to be ashamed.

4 Will you not from this time cry to Me,
' My Father, You are the guide of my youth'

5 Will He remain angry forever?
Will He keep it to the end?'
Behold, you have spoken and done evil things,
As you were able.'

6 The LORD said also to me in the days of Josiah the king: 'Have you seen what backsliding Israel has done? She has gone up on every high mountain and under every green tree, and there played the harlot.

7 And I said, after she had done all these things, 'Return to Me.' But she did not return. And her treacherous sister Judah saw it.

8 Then I saw that for all the causes for which backsliding Israel had committed adultery, I had put her away and given her a certificate of divorce; yet her treacherous sister Judah did not fear, but went and played the harlot also.

9 So it came to pass, through her casual harlotry, that she defiled the land and committed adultery with stones and trees.

10 And yet for all this her treacherous sister Judah has not turned to Me with her whole heart, but in pretense,' says the LORD.

11 Then the LORD said to me, 'Backsliding Israel has shown herself more righteous than treacherous Judah.

12 Go and proclaim these words toward the north, and say:
' Return, backsliding Israel,' says the LORD;
' I will not cause My anger to fall on you.
For I am merciful,' says the LORD;
' I will not remain angry forever.

13 Only acknowledge your iniquity,
That you have transgressed against the LORD your God,
And have scattered your charms
To alien deities under every green tree,
And you have not obeyed My voice,' says the LORD.

14 'Return, O backsliding children,' says the LORD; 'for I am married to you. I will take you, one from a city and two from a family, and I will bring you to Zion.

15 And I will give you shepherds according to My heart, who will feed you with knowledge and understanding.

16 'Then it shall come to pass, when you are multiplied and increased in the land in those days,' says the LORD, 'that they will say no more, 'The ark of the covenant of the LORD.' It shall not come to mind, nor shall they remember it, nor shall they visit it, nor shall it be made anymore.

17 'At that time Jerusalem shall be called The Throne of the LORD, and all the nations shall be gathered to it, to the name of the LORD, to Jerusalem. No more shall they follow the dictates of their evil hearts.

18 'In those days the house of Judah shall walk with the house of Israel, and they shall come together out of the land of the north to the land that I have given as an inheritance to your fathers.

19 'But I said:
' How can I put you among the children
And give you a pleasant land,
A beautiful heritage of the hosts of nations?'
'And I said:
' You shall call Me, 'My Father,'
And not turn away from Me.'

20 Surely, as a wife treacherously departs from her husband,
So have you dealt treacherously with Me,
O house of Israel,' says the LORD.

21 A voice was heard on the desolate heights,
Weeping and supplications of the children of Israel.
For they have perverted their way;
They have forgotten the LORD their God.

22 ' Return, you backsliding children,
And I will heal your backslidings.'
' Indeed we do come to You,
For You are the LORD our God.

23 Truly, in vain is salvation hoped for from the hills,
And from the multitude of mountains;
Truly, in the LORD our God
Is the salvation of Israel.

24 For shame has devoured
The labor of our fathers from our youth'
Their flocks and their herds,
Their sons and their daughters.

25 We lie down in our shame,
And our reproach covers us.
For we have sinned against the LORD our God,
We and our fathers,
From our youth even to this day,
And have not obeyed the voice of the LORD our God.'



Brit-Am Summary of Jeremiah 3


http://www.britam.org/Jeremiah1to5.html
Chapter 3. The Israelites committed Idolatry. The Lost Ten Tribes continued to worship false gods after being exiled and even became worse. They were divorced and suspended from being considered under the Mosaic Covenant. They were cut off, "Lost". Both Judah and Israel (the Ten Tribes) had their own separate tasks to fulfil. The Ten Tribes will have done what it was historically bound to and they (or a representative proportion of them) will be called from out of the North to return to Zion. Judah will go unto the Ten Tribes to bring them back.



Extracts from the Brit-Am Commentary to Jeremiah 3:


http://www.britam.org/Jeremiah1to5.html#3

In the time of Josiah the Lost Ten Tribes were already in Exile BUT they had contact with Josiah and Josiah attempted to bring at least some of them back. He only succeeded to a small degree and even that was only temporary. .... The Talmud says that Jeremiah went out of Israel for a time to the north to bring the Lost Ten Tribes back. A few returned but after King Josiah was killed by the Egyptians they returned to their places of exile.

Jeremiah (3;8) said, "I HAD SENT HER AWAY WITH A DECREE OF DIVORCE": They were cut off. Their membership in the spiritual body of Israel, of the People of God was as if to say suspended.
cf. THEN SAID GOD, CALL HIS NAME LOAMMI: FOR YE ARE NOT MY PEOPLE, AND I WILL NOT BE YOUR GOD [Hosea 1:9].
Loammi means Lo (=not) ammi (= my people).
YET THE NUMBER OF THE CHILDREN OF ISRAEL SHALL BE AS THE SAND OF THE SEA, WHICH CANNOT BE MEASURED NOR NUMBERED; AND IT SHALL COME TO PASS, THAT IN THE PLACE WHERE IT WAS SAID UNTO THEM, YE ARE NOT MY PEOPLE, THERE IT SHALL BE SAID UNTO THEM, YE ARE THE SONS OF THE LIVING GOD [Hosea 1:10].
The Northern Ten Tribes were divorced, they were to be termed (for a period) Not My People. The Talmud (Yebamot 17) says that the Lost Ten Tribes are legally considered to be non-Jews even though in the future THEY WILL RETURN and the covenant with them will be renewed.

The task of Israel (The Lost Ten Tribes) was that of a nation: they were to reform the Gentile peoples from within and elevate them; to establish a sense of justice and order in the world; to help others; to set up governmental systems and social values that would serves as examples to others; they were also supposed to protect Judah and assist Judah to return to the Land of Canaan and set up the State of Israel therein. ...



The

Midrash

says:



Behold thou art fair, my love, yea pleasant, also our bed is green (Song of Solomon 1;16).
Israel says: Behold thou art fair, my love When you will take retribution from the worshippers of idols. Yea pleasant when you pay the reward of those who fear you. Also our bed: These are the Ten Tribes. [In Hebrew bed is

eres

while ten is

eser

and uses the same letters, and our bed (

erseynu

) sounds like our ten (

esereynu

).] They are those who were exiled beyond the

Sambation

River. The exiles of Judah and

Benyamin

[i.e. the present-day Jews] are destined to go unto them and bring them back in order to merit with them the Messianic Era and life in the World-To-Come. This is as it says, In those days the house of Judah shall go unto the house of Israel and they shall come together out of the land of the north unto the land that I have given for an inheritance unto your fathers (Jeremiah 3;18).
-

Yalkut

Shimeoni

, Song of Solomon 905.




The verse should be read according to the above as:
THE HOUSE OF JUDAH SHALL GO UNTO [rather than WALK WITH] THE HOUSE OF ISRAEL. People from Judah and Benjamin (i.e. legal Jews) shall go unto the Lost Ten Tribes who are beyond the Sambation River. In our works (Ephraim and The Tribes) we explained that the Sambation River means Israelite Exiles who migrated to the west.


---
---
To Make an Offering to Brit-Am:

http://www.britam.org/contribute-Brit-Am.html
---
---
---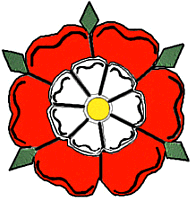 Pleased with what you read?

The Brit-Am enterprise is a Biblical work.
God willing, they who assist Brit-Am will be blessed.
Brit-Am depends on contributions alongside purchases of our publications.
Click Here to make an offering.
Click Here to view our publications.
---
---
---
'It is impossible to rightly govern the world without
God or the Bible.'
George Washington
---
---

Brit-Am is the "still small voice" that contains the truth.
[1-Kings 19:12] AND AFTER THE EARTHQUAKE A FIRE; BUT THE LORD WAS NOT IN THE FIRE: AND AFTER THE FIRE A STILL SMALL VOICE.
















Home