Details on How To Contribute to Brit-Am
http://britam.org/contribute-Brit-Am.html
Brit-Am Now no. 1586
The Lost Ten Tribes of Israel Movement

15 October 2010, 7

Cheshvan

5771
Contents:
1. Mormons Also Identify Americans as Ephraim and Manasseh.
2. PayPal Problem Solved.
3. 20 Copies of "The Tribes" Turn Up! Now Available!





1. Mormons Also Identify Americans as Ephraim and Manasseh
From: Angelle Lord
Subject: Lost Ten Tribes
Dear Sir,
Your website is very interesting. I believe that many peoples of the Americas are descendants of Ephraim and Manasseh. Do you realize that this is also the doctrine of the Church of Jesus Christ of Latter Day Saints (Mormons)?
Angelle Lord
Louisiana, United States
(descendant of Ephraim)

---
---

Brit-Am Reply:
We are aware that many Mormons hold similar beliefs to those of Brit-Am.
We have received messages to this effect.
Several of our supporters are Mormons.
Terry Blodgett is a friend and colleague (in Brit-Am type researches) of ours.
See:


The Hebrew Sources of Northern Tongues

by

Terry Blodgett
http://britam.org/tongues.html

We understand however that originally the Mormons held that the Amerindians were from the Lost Ten Tribes.
Then (or simultaneously) they held that all their members were also descendants from Israel.
I heard that a new member goes before an elder who tells them what Tribe they belong to.
Since most of their members come from Brit-Am nations it stands to reason that many of the other people in the places they come from are also Israelites.
If you put the word "Mormons" in the Brit-Am on-site search engine
http://search.freefind.com/find.html?id=97196080&pageid=r&mode=ALL&n=0&query=
you should find quite a few entries on this matter.

The questions are:
To what extent do mainstream Mormons recognize the Israelite Origins of Brit-Am peoples beyond that of their own membership?
Why is Mormon interest in Brit-Am research etc not even much greater than it already is?
Even though quite a few Mormons indeed are already interested the impression is that these may well be only a chosen few acting on their own initiative.

---
---



2.

PayPal

Problem Solved


The Brit-Am PayPal function is now working as it should.
If you make an entry your order will appear.
It may show up together with the option of making other orders as well BUT each entry has a "DELETE" link besides it and if you are not interested just press them.
This is a feature of PayPal in general and should not be a problem.

To make an order go to:
http://www.britam.org/books.html

---
---

3. 20 Copies of "The Tribes" Turn Up! Now Available!
About 20 extra copies of "The Tribes" have shown up still in the plastic wrapping as they came from the Printer.
http://britam.org/the-Tribes.html
These appear to be the LAST copies remaining!
If you wish to purchase a copy go to PayPal, press the "Make a Donation" button, pay $30 and send us a message.
If you intend to send us a check by snail mail let us know now and we will prepare a package and put it aside.

For details:
http://www.britam.org/books.html


---
---
To Make an Offering to Brit-Am:

http://www.britam.org/contribute-Brit-Am.html
---
---
---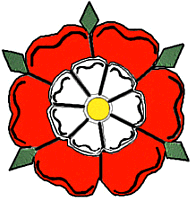 Pleased with what you read?

The Brit-Am enterprise is a Biblical work.
God willing, they who assist Brit-Am will be blessed.
Brit-Am depends on contributions alongside purchases of our publications.
Click Here to make an offering.
Click Here to view our publications.
---
---
---
'It is impossible to rightly govern the world without
God or the Bible.'
George Washington
---
---

Brit-Am is the "still small voice" that contains the truth.
[1-Kings 19:12] AND AFTER THE EARTHQUAKE A FIRE; BUT THE LORD WAS NOT IN THE FIRE: AND AFTER THE FIRE A STILL SMALL VOICE.
















Home