. Brit-Am
Movement of the Ten Tribes


Details on How To Contribute to Brit-Am
http://britam.org/contribute-Brit-Am.html

Brit-Am Now no. 1530
The Lost Ten Tribes of Israel Movement
22 June 2010, 10 Tammuz 5770
Contents:
1. Jack Flaws: Jap
Wack

. A Jew-Hating Conspiracy Freak Defends Nippon, Accuses Anglos
2. Formation of Local e-mail Brit-Am Subscriber Groups: Let Scandinavia Show the Way
3. Brit-Am Movement Subscriber Obligations?





1. Jack Flaws: Jap

Wack

. A Jew-Hating Conspiracy Freaks Defends Nippon, Accuses Anglos


From : Jack Flaws <stag@asis.com>
Re: Brit-Am Now no. 1528

There is a side to the Atom bombing that is very rarely heard. I read that the Japanese agreed to our surrender terms before the bombing. the same surrender terms that they agreed to after the bombing. Then why go ahead with the plan?

What did the bombing result in, historically?

The Cold War.
A nuclear holocaust was what drove the Cold War.

We all saw those pictures of levelled blocks of the cities. Nothing left of a person but his shadow.

Fear sucks the Freedom out of people.
##################################################
2. Formation of Local e-mail Brit-Am Subscriber Groups: Let Scandinavia Show the Way
Recently a Brit-Am group of subscribers from Scandinavian nations began to organize itself.
The group is comprised of people from Scandinavian nations who would like to correspond with each other and perhaps share common insights
and experiences that pertain to their own area, etc.
We are helping them get started but soon they should be operating independently.
We suggest that Brit-Am subscribers in other areas follow their example.
##################################################
3. Brit-Am Movement Subscriber Obligations?

None of us can automatically take it for granted that we are of Israelite origin even if our ancestors all came from areas where Israelites were probably predominant. There is a reason for this uncertainty. It is as if Divine Providence is saying:

#You have an Israelite Birthright but you still have to work at it. Some proof through deeds and attitude at your end is still required. #

Work required of individual Israelites who realize who they may be includes:

Bible Learning especially with Brit-Am Biblical Commentary and/or with other suitable Commentaries.

Realization of Blessing i.e. Self Elevation: Improving aspects of our existence that will enhance our service to the Almighty.

Identification with Israel and Judah.

Read Brit-Am Books.
Our publications on the whole are readable. Some of them are quite good.
[Note how unbiased we are capable of being in assessing our own works!].
The information contained within them is very important.
If you have not yet purchased copies of all Brit-Am publications still available you are encouraged to do so.
You are also requested to send Brit-Am regular contributions if you can.
Those who cannot should ignore this request and there is no need to send us explanations.

We have Ephraimite Criteria at the National level:
http://www.britam.org/criteria.html

Individual Considerations:
http://www.britam.org/criteria.html#Individual
###################################################
================================================
================================================
###############################################


Notice to Scandinavians:


Join the Scandinavian E-Mail List of Brit-Am Subscribers interested in Communicating with Each other.
If you are interested send Yair a massage.

---
---
To Make an Offering to Brit-Am:

http://www.britam.org/contribute-Brit-Am.html
---
---
---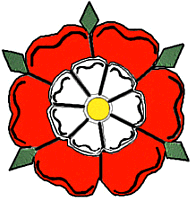 Pleased with what you read'
The Brit-Am enterprise is a Biblical work.
God willing, they who assist Brit-Am will be blessed.
Brit-Am depends on contributions alongside purchases of our publications
Click Here to make an offering.
Click Here to view our publications.
---
---
---
'It is impossible to rightly govern the world without
God or the Bible.'
George Washington
---
---

Brit-Am is the "still small voice" that contains the truth.
[1-Kings 19:12] AND AFTER THE EARTHQUAKE A FIRE; BUT THE LORD WAS NOT IN THE FIRE: AND AFTER THE FIRE A STILL SMALL VOICE.
















Home