. Brit-Am
Movement of the Ten Tribes


Details on How To Contribute to Brit-Am
http://britam.org/contribute-Brit-Am.html

Brit-Am Now no. 1526
The Lost Ten Tribes of Israel Movement
16 June 2010, 4 Tammuz 5770
Contents:
1. Brit-Am You Tube Video Clips Now All Embedded on Brit-Am Site
2. Mark A. Robinson: Atom Bombs Saved Japanese Lives!
3. "We Con the World" Musical Clip Recommended by Subscriber from Norway
4. Kerry
Bullls

: Islamic

Jihadists

want to kill us all !
5. Brian

Patmore

: Japanese Were Not to be Pitied!







1. Brit-Am You Tube Video Clips Now All Embedded on Brit-Am Site
http://britam.org/videoclips.html

All the video clips, all in one place. In two sections;



A. Brit-Am Video Clips from Brit-Am


http://britam.org/videoclips.html
Contents:
1. Yair Davidiy - The Brit-Am Ten Tribes Movement - An Introduction
2. Ten Tribes in the West Brit-Am Biblical Overview.avi

B. Discussions About the Ten Tribes
http://britam.org/videoclips2.html
Brit-Am (Represented by Yair Davidiy) in Discussion with Gavin Finley
Contents:
THE LOST TRIBES OF ISRAEL and the INVOLVEMENT OF YAIR DAVIDIY
Meeting with Evangelical Zionists.
The Two Sticks of Ezekiel 37
The Migrations of the Lost Ten Tribes
Zebulon and the Dutch
Reuben and France
Ten Tribes at the Ends of the Earth i.e. Geographical Extremities of World Land Masses.
Notsrim and Christians.
Possessing the Gates of Their Enemies
Lost Israel as Gomer.
WHERE ARE THE LOST TRIBES OF ISRAEL Part 1
WHERE ARE THE LOST TRIBES OF ISRAEL Part 2
WHERE ARE THE LOST TRIBES OF ISRAEL Part 3
WHERE ARE THE LOST TRIBES OF ISRAEL Part 4
WHERE ARE THE LOST TRIBES OF ISRAEL Part 5

---
---

2. Mark A. Robinson: Atom Bombs Saved Japanese Lives!
RE: Brit-Am Now no. 1525
#2. Peter from Dunedin, New Zealand: Clarifying Some Issues
http://britam.org/now2/1525Now.html#Peter

Yair, I have to take exception to some of the commentary by Peter from Dunedin. Only someone with a corrupted view of history or an inadequate command of historical facts could possibly blame the USA for use of the atomic bomb to end WWII in the Pacific while simultaneously exonerating Japan for the millions of deaths that Japan caused through their unwarranted & unprovoked attack on the USA and through their war tactics which wreaked havoc on many other nations and their own people. At the time the decision to use the atomic bomb on Japan was made, the official Japanese war policy was called Ketsugo. Under this policy, the Japanese were to choose extinction rather than submission. The Father of the Kamikazee attack strategy, Admiral Takijiro, stated ??If we are prepared to sacrifice 20 million lives [in Kamikazee attacks], victory will be ours.? 20 million lives is 200 times the lives lost in the Hiroshima & Nagasaki attacks, by the way. Conversely, the USA warned Japan before we dropped the atomic bomb, explained what the consequences of dropping it would be, and dropped leaflets all around Hiroshima and Nagasaki warning the Japanese people that we were going to completely destroy cities in the area. And after Japan surrendered, Matsue Koshido (spelling?), the leader of the Japanese attack on Pearl Harbor that started the war, told Paul Tibbets, the pilot of the Enola Gay, the plane that dropped the atomic bomb on Hiroshima, that is was a good thing to drop the bombs because the Japanese would have fought to the finish & chose extinction rather than submission otherwise.

Anyone may see a wonderful presentation on this subject on Afterburner, hosted by Bill Whittle, entitled "Jon Stewart, War Criminals & The True Story of the Atomic Bombs". Thus can be seen at http://www.PJTV.com (I believe the direct link is http://www.pjtv.com/?cmd=mpg&mpid=56&load=1808, but it is probably not directly accessible if you are not a registered PJTV member, it is not expensive at all to join PJTV, and the quality of analysis and news available there is well worth the minimal cost). Mark A. Robinson

---
---

3. "We Con the World" Musical Clip Recommended by Subscriber from Norway
From: Lasse Martinsen Consult
Subject: Seen this video?

Hi, dear Yair
Seen this video?

http://wejew.com/media/8629/Flotilla
_Choir_Parody:_We_Con_The_World/

I like it.

Blessings from Naphtali here up north.

Lasse Martinsen
================================================
================================================


Brit-Am Reply:


Certain forces are trying to remove this video clip from the web. Web Site owners are being encouraged to embed it on their own sites.
That is what we have done.
The video is now posted on the Brit-Am Site:
Flotilla Choir Parody: We Con The World
http://britam.org/marmara.html#Flotilla

The clip is both entertaining and educational.

---
---

4. Kerry

Bullls

: Islamic

Jihadists

want to kill us all !


RE: Brit-Am Now no. 1525
#2. Peter from Dunedin, New Zealand: Clarifying Some Issues
http://britam.org/now2/1525Now.html#Peter

Hello Yair,
I don't normally comment on the comments of others but this fellow Peter from Dunedin, New Zealand seems like a very confused individual. I have
never heard of a Christadelphian before now but I am quite sure that if they are as mixed up as he is I would like to be nice to them from a great distance.
Is there any way you can help this guy get his mind straightened out?
I am quite sure he means well and is perfectly sincere and obviously not a hater by any means, but wow his thoughts ate totally whacked out. He actually doesn't understand what a terrorist actually is at all and has conventional warfare and terrorism all mixed up in his head. Of course being a "Kiwi" (and I have several good friends who are) he has a very conflicted and skewed Isolated-Islander's view of the World, World History and the current plight of the Western nations and Israel, who are trying to execute a war on Islamic Jihadists - who want to kill us all because we don't believe in the Moon God, Allah. Well, God bless him and help him. He is probably a great human being and really wants to understand things.
Kerry

---
---

5. Brian

Patmore

: Japanese Were Not to be Pitied!


Re: Brit-Am Now no. 1525
#2. Peter from Dunedin, New Zealand: Clarifying Some Issues
http://britam.org/now2/1525Now.html#Peter

Shalom Yair,

I was moved by Peter's commentary.

He makes a commentary that seems to typify the Japanese forces during the Second World War as decent folk.

My father and some of his mates were members of the elite Z Force, pre-runners of the SAS special forces units, that had to rescue people from behind the lines, that tried to rescue the prisoners from The Sandakan Death March (where the Japanese had ordered that all 5,000 odd Aussies and Kiwis were to die - only about three or six survived). The old soldiers did not liek to talk about what they saw of the Japanese activities, it was incredibly gory.

Ask the Aussie families and others that lived on the various island groups how they liked their women raped and killed alongside their children, how the nurses were were brutalised, raped and killed etc etc.

Ask the New Guinean people how their people were murdered repeatedly in massacres (un-armed ordinary villagers).

The River Kwai, Changai Prisoner of war camp where the British abandoned the Aussies and others and ordered them to surrender to the Japanese. My sister's father in law was the young 24 year old Captain in the army who had to go across the cause way and hand the sword of surrender to the Japanese.

Peter is speaking in ignorance of the facts. Tell Peter how any Kiwi or Aussie with so much as a cold would be run-through by a Japanese bayonet on the spot !!

There was no good old gentlemen's agreement as to how combatants were to be treated by the "honourable japanese" forces.

How about a poor old grandfather in his eighties living alone on a plantation in Rabaul, murdered on the orders of a Japanese Colonel because it was thought he had a radio receiver ? I will not tell you who he was for very personal reasons.

Yes !! The Americans were very right to bomb the cities mentioned, otherwise the gore that their forces committed would have gone on with how many needless casualties.

We do know what did happen here even on the Australian mainland.

How about the cattle taken from Brunei Island outside Hobart ? How is that for reach ? Newcastle, Sydney, Townsville and most of all Darwin was bombed and attacked.

I knew people who went through these events.

This will pale into insignificance with what is coming in our immediate future.

Pray for Jerusalem and Israel, and do not forget to pray for all the Israelite countries that are in the course of being targeted by an unrelenting enemy as well !!

They are recruiting converts now !! These will be part of the armies that they are currently building up in Israelite countries, soldiers that are not readily able to be distinguished from the general populations because they themselves are Israelites !!

Pray that The Almighty not remain silent whilst the blood of the sons and daughters of Jacob is being spilt all over the world !!

Shalom,

Brian

---
---
To Make an Offering to Brit-Am:

http://www.britam.org/contribute-Brit-Am.html
---
---
---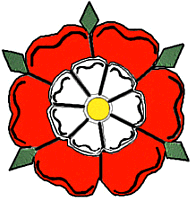 Pleased with what you read'
The Brit-Am enterprise is a Biblical work.
God willing, they who assist Brit-Am will be blessed.
Brit-Am depends on contributions alongside purchases of our publications
Click Here to make an offering.
Click Here to view our publications.
---
---
---
'It is impossible to rightly govern the world without
God or the Bible.'
George Washington
---
---

Brit-Am is the "still small voice" that contains the truth.
[1-Kings 19:12] AND AFTER THE EARTHQUAKE A FIRE; BUT THE LORD WAS NOT IN THE FIRE: AND AFTER THE FIRE A STILL SMALL VOICE.
















Home