. Brit-Am
Movement of the Ten Tribes


Details on How To Contribute to Brit-Am
http://britam.org/contribute-Brit-Am.html

Brit-Am Now no. 1522
The Lost Ten Tribes of Israel Movement
10 June 2010, 28 Sivan Nissan 5770
Contents:
1. New Article:
The Similarity Between English and Hebrew. Examples from a Biblical Passage Chosen Arbitrarily.
2. New You Tube Video:
Ten Tribes in the West Brit-Am Biblical
Overview.avi


3. Hosea 6.





1. New Article:
The Similarity Between English and Hebrew. Examples from a Biblical Passage Chosen Arbitrarily.
Extract:
English is considered an Indo-European Language, part of the Germanic Family, and related to other European tongues. This is correct. On the other hand there are enough Hebrew elements in English and similarities between English and Hebrew to justify the assumptionm that the ancestors of the English once spoke Hebrew. The article below, or rather series of mini-articles, demonstrates the similarities between Englsh and Hebrew.

---
---

2. New You Tube Video


Ten Tribes in the West Brit-Am Biblical

Overview.avi


http://www.youtube.com/watch?v=36IZAtL4e_c
duration 10:31 minutes
See also:


Gavin Finley and

Yair

Davidiy

Discussing the Lost Ten Tribes


http://britam.org/videoclips2.html
http://britam.org/videoclips.html
These short clips have proven quite popular and have attracted many viewers,
Statistics given for number of viewers include 7,030 4,858 2,913 2,644 2,317 1,945 1,535 1,500 990

---
---

3. Hosea 6
The Third Redemption with the building of the Third Temple will be final and there will be no more exiles after that. Religious leaders must acknowledge the truth and be respected. The People of Gilead and Manasseh had a propensity to violence which is still apparent today. A portion of Judah will prepare the way in the Land of Israel for the rest of Judah and for all the Ten Tribes. The USA and other Israelite Nations should support the State of Israel and encourage the settlements instead of doing the opposite as they have been.

[Hosea 6:1] Come, and let us return to the LORD;
For He has torn, but He will heal us;
He has stricken, but He will bind us up.

[Hosea 6:2] After two days He will revive us;
On the third day He will raise us up,
That we may live in His sight.

[Hosea 6:3] Let us know,
Let us pursue the knowledge of the LORD.
His going forth is established as the morning;
He will come to us like the rain,
Like the latter and former rain to the earth.

[Hosea 6:4] O Ephraim, what shall I do to you?
O Judah, what shall I do to you?
For your faithfulness is like a morning cloud,
And like the early dew it goes away.

[Hosea 6:5] Therefore I have hewn them by the prophets,
I have slain them by the words of My mouth;
And your judgments are like light that goes forth.

[Hosea 6:6] For I desire mercy and not sacrifice,
And the knowledge of God more than burnt offerings.

[Hosea 6:7] But like men [Adam] they transgressed the covenant;
There they dealt treacherously with Me.

[Hosea 6:8] Gilead is a city of evildoers
And defiled with blood.

[Hosea 6:9] As bands of robbers lie in wait for a man,
So the company of priests murder on the way to Shechem;
Surely they commit lewdness.

[Hosea 6:10] I have seen a horrible thing in the house of Israel:
There is the harlotry of Ephraim;
Israel is defiled.

[Hosea 6:11] Also, O Judah, a harvest is appointed for you,
When I return the captives of My people.

For a More detailed commentary to Hosea chapter 6 see:
http://britam.org/hosea6.html


---
---
To Make an Offering to Brit-Am:

http://www.britam.org/contribute-Brit-Am.html
---
---
---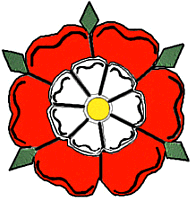 Pleased with what you read'
The Brit-Am enterprise is a Biblical work.
God willing, they who assist Brit-Am will be blessed.
Brit-Am depends on contributions alongside purchases of our publications
Click Here to make an offering.
Click Here to view our publications.
---
---
---
'It is impossible to rightly govern the world without
God or the Bible.'
George Washington
---
---

Brit-Am is the "still small voice" that contains the truth.
[1-Kings 19:12] AND AFTER THE EARTHQUAKE A FIRE; BUT THE LORD WAS NOT IN THE FIRE: AND AFTER THE FIRE A STILL SMALL VOICE.







Home