. Brit-Am
Movement of the Ten Tribes


Details on How To Contribute to Brit-Am
http://britam.org/contribute-Brit-Am.html

Brit-Am Now no. 1518
The Lost Ten Tribes of Israel Movement
1 June 2010, 19 Sivan Nissan 5770
Contents:
1. Brian
Patmore

: Remark on Hosea ch.2
2. Brit-Am Introduction on You Tube
3. Hosea 3.





1. Brian

Patmore

: Remark on Hosea ch.2


Re: Brit-Am Now no. 1517

Shalom Yair,

Hosea is prophetic of the two houses of Israel, the two brides re-uniting into one in the very near future and the return of the groom, The Almighty, under the covenant he has with Israel.

Shalom,

Brian
Brisbane

---
---
2. Brit-Am Introduction on You Tube

Note:
This is our first home-made effort.
Over the next few days if all goes well, we (God willing) should be producing more short clips of interest.
We intend to use a better camera and improve the quality.
Please view what we have done so far and send us your reactions.
Brit-Am Introduction
http://www.youtube.com/watch?v=nRbT_DjCCYk
length ca. 3 minutes
The Brit-Am Ten Tribes Movement is presented by Yair Davidiy speaking from Jerusalem, Israel. The Ten Tribes are to be found amongst Western Nations including the USA, Britain, and kindred peoples. They are brother nations to the Jews of Judah in Israel and the Diaspora.

---
---

3. Hosea 3

The Prophet is told to take a woman and love her as his soul-mate. The woman however will betray him just as the Israelites betrayed God Almighty by committing idolatry. In their time of Exile a long stage will transpire when the Israelites will no longer be actual practitioners of idolatry yet neither will they be able to worship the Almighty God of Israel as required. This is more or less the situation in our day. After that, in the End Times they will return and seek the God of Israel, and Messiah Son of David, and the Temple Service in Jerusalem.



Hosea 3


Hosea 3:1 Then the LORD said to me, Go again, love a woman who is loved by a lover and is committing adultery, just like the love of the LORD for the children of Israel, who look to other gods and love the raisin cakes of the pagans.

Hosea 3:2 So I bought her for myself for fifteen shekels of silver, and one and one-half homers of barley.

Hosea 3:3 And I said to her, You shall stay with me many days; you shall not play the harlot, nor shall you have a man; so, too, will I be toward you.

Hosea 3:4 For the children of Israel shall abide many days without king or prince, without sacrifice or sacred pillar, without ephod or teraphim.

Hosea 3:5 Afterward the children of Israel shall return and seek the LORD their God and David their king. They shall fear the LORD and His goodness in the latter days.

See also the Brit-Am Commentary to Hosea ch.3:
http://britam.org/hosea3.html


---
---
To Make an Offering to Brit-Am:

http://www.britam.org/contribute-Brit-Am.html
---
---
---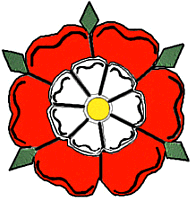 Pleased with what you read'
The Brit-Am enterprise is a Biblical work.
God willing, they who assist Brit-Am will be blessed.
Brit-Am depends on contributions alongside purchases of our publications
Click Here to make an offering.
Click Here to view our publications.
---
---
---
'It is impossible to rightly govern the world without
God or the Bible.'
George Washington
---
---

Brit-Am is the "still small voice" that contains the truth.
[1-Kings 19:12] AND AFTER THE EARTHQUAKE A FIRE; BUT THE LORD WAS NOT IN THE FIRE: AND AFTER THE FIRE A STILL SMALL VOICE.







Home