. Brit-Am
Movement of the Ten Tribes


Details on How To Contribute to Brit-Am
http://britam.org/contribute-Brit-Am.html

Brit-Am Now no. 1499
The Lost Ten Tribes of Israel Movement
25 April 2010, 11 Iyar Nissan 5770
Contents:
1. Bruce
McKerras
from New Zealand not Australia!
2. Are Biblical Verses (concerning the Return of the Lost Ten Tribes) really referring to Establishment of the State of Israel?
3. Ecclesiastes 4
---
---


1. Bruce

McKerras

from New Zealand not Australia!


Re
Brit-Am Now no. 1497
http://britam.org/now2/1497Now.html
Brit-Am said:
# We have given this posting the title, "Australia, New Zealand, and Israel".
# It is not be chance that Bruce McKerras whose article is praised by a correspondent in item #1 is also from Australia! #
================================================
================================================


Hi

Yair

,
Please note that I am a New Zealander and we can beat the Aussies at cricket!!!

Regards, Bruce

McKerras



---
---

2. Are Biblical Verses (concerning the Return of the Lost Ten Tribes) referring to Establishment of the State of Israel?
Allan Dane <allanjanda@yahoo.com> wrote:
Re
The Return of the Ten Tribes. Selected Sources. Bible References
http://britam.org/TTReturn.html

Hello Yair,
The Bible verses that where quoted, as pertaining to the return of The Lost 10 Tribes. I was wondering, couldn't they be referring to the establishment of Israel as a nation again in 1948. Or are their different verses for that, of course I know that most prophetic scriptures are prophesied to happen twice. Thanks for your help again.
Sincerely Allan Dane
================================================
================================================
Brit-Am Reply
Re
The Return of the Ten Tribes. Selected Sources. Bible References
http://britam.org/TTReturn.html
Sources: Isaiah 11:13, 27:13 49:18-20. Jeremiah 3:18 31:17-20 50:4 Ezekiel 16:53-55 37:15-28, chapter 47, Hosea 2:2-3,25 Obadiah 1:20-22 Zechariah 10:10 (cf. Micah 7:14) Zechariah 9:13
cf. Genesis ch.48, Deuteronomy 33 (Blessings to the Tribes in the Last Days).
The verses quoted refer to Ephraim (Isaiah 11:13, Jeremiah 31: 18, Zechariah 10:10) or the exiles taken away by (Isaiah 27:13, Zechariah 10:10) or Israel juxtaposed with Israel (Jeremiah 50:4) or the captives of Samaria (Ezekiel 16:53), or Joseph (Ezekiel 37:18, Obadiah 1:18), and so on.
They are all mentioned in the context of the exiled Ten Tribes of Israel.
The establishment of the State of Israel in 1948 involved mainly the Jews from the Tribes that in the past comprised the Kingdom of Judah i.e. Judah, Benjamin, and Levi.
It is true that elements from Joseph and the Ten Tribes were also involved but mainly in a relatively minor supportive mode.
The main role was played by Judah whereas in the future the main role will probably fall to the hands of Joseph.

---
---

3. Ecclesiastes 4
1 Then I returned and considered all the oppression that is done under the sun:
And look! The tears of the oppressed,
But they have no comforter?
On the side of their oppressors there is power,
But they have no comforter.

2 Therefore I praised the dead who were already dead,
More than the living who are still alive.

3 Yet, better than both is he who has never existed,
Who has not seen the evil work that is done under the sun.

4 Again, I saw that for all toil and every skillful work a man is envied by his neighbor. This also is vanity and grasping for the wind.

5 The fool folds his hands
And consumes his own flesh.

6 Better a handful with quietness
Than both hands full, together with toil and grasping for the wind.

7 Then I returned, and I saw vanity under the sun:

8 There is one alone, without companion:
He has neither son nor brother.
Yet there is no end to all his labors,
Nor is his eye satisfied with riches.
But he never asks,
? For whom do I toil and deprive myself of good??
This also is vanity and a grave misfortune.

9 Two are better than one,
Because they have a good reward for their labor.

10 For if they fall, one will lift up his companion.
But woe to him who is alone when he falls,
For he has no one to help him up.

11 Again, if two lie down together, they will keep warm;
But how can one be warm alone?

12 Though one may be overpowered by another, two can withstand him.
And a threefold cord is not quickly broken.

13 Better a poor and wise youth
Than an old and foolish king who will be admonished no more.

14 For he comes out of prison to be king,
Although he was born poor in his kingdom.

15 I saw all the living who walk under the sun;
They were with the second youth who stands in his place.

16 There was no end of all the people over whom he was made king;
Yet those who come afterward will not rejoice in him.
Surely this also is vanity and grasping for the wind.


---
---
To Make an Offering to Brit-Am:

http://www.britam.org/contribute-Brit-Am.html
---
---
---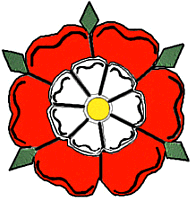 Pleased with what you read?
The Brit-Am enterprise is a Biblical work.
God willing, they who assist Brit-Am will be blessed.
Brit-Am depends on contributions alongside purchases of our publications
Click Here to make an offering.
Click Here to view our publications.
---
---
---
'It is impossible to rightly govern the world without
God or the Bible.'
George Washington
---
---

Brit-Am is the "still small voice" that contains the truth.
[1-Kings 19:12] AND AFTER THE EARTHQUAKE A FIRE; BUT THE LORD WAS NOT IN THE FIRE: AND AFTER THE FIRE A STILL SMALL VOICE.







Home