. The Brit-Am
Movement of the Lost Ten Tribes


Details on How To Contribute to Brit-Am
http://britam.org/contribute-Brit-Am.html

Brit-Am Now no. 1486
The Lost Ten Tribes of Israel Movement
28 March 2010, 13 Nissan 5770
Contents:
1. Polemics, New Article.
Aussie Blues. TG Challenges Brit-Am Over the Land of
Sinim
-Australia Equation!
2. Bonnie Berggren: Your Prime Minister did a Great Job
3. Dorothy Daigle: One Jerusalem
---
---


1. Polemics, New Article.
Aussie Blues. TG Challenges Brit-Am Over the Land of

Sinim

-Australia Equation!


http://www.britam.org/TGsinim.html
Extracts:

Madagascar is an island off the coast of East Africa. The Phoenicians reached Madagascar and East Africa. Madagascar was settled in Roman Times by people from Malaysia and Indonesia who spoke a dialect similar to that now found in Borneo. The distance between Borneo and Madagascar is more than four times as far as the distance from Borneo to Australia.

The aboriginals look similar to and are presumably related to the Veddoid primitive tribesmen of India and southern Yemen. The remains of related groups have also been found in South America. They moved around. How they traveled is uncertain but travel they did. Racially and spatially there is no reason why at least a portion of the Australian aboriginals could not have come from the Middle East area. They used the boomerang which was once known amongst primitive peoples in Egypt. The native Australian dog, the dingo, is related to the Canaanite dog now found in Israel. The Sini or Sinim were a Canaanite people and the aborigines may well have descended from them. If such was the case then this explains why Australia was referred to as "Land of Sinim". ".

---
---

2. Bonnie Berggren: Your Prime Minister did a Great Job
Subject: Know what it felt in Egypt under Pharaoh
Just wanted you to know that your Prime Minister did a great job on his speech to AIPAC. Get the tents ready for Ezekiel 36-38.....This is something else.....There was so much money against us, that we have to realize that G-d allowed this to happen....I remember reading that the last Exodus will be so large, that the first one will not even be talked about again.....Just know your friends over here have NOT changed....With love from America bb

---
---

3. Dorothy Daigle: One Jerusalem

King David and his son, King Solomon, reigned in Jerusalem. Solomon built the temple there.

When King Solomon died, the kingdom was split into two parts, the Northern Kingdom and the Southern Kingdom. Judah reigned in the Southern Kingdom and Jeroboam reigned in the Northern Kingdom. Apparently Jeroboam did not come to Jerusalem to worship, and the Ten Northern Tribes followed him in worship outside of Jerusalem. Because Jeroboam led the Israelites to sin, the Ten Northern Tribes were scattered, even to the point they did not have any remembrance of who they were. Many are apparently assimilated into the Christian churches.

In Ezekiel we are told that Creator will again unite Judah and the Ten Northern Tribes. They will be one people with one sanctuary among them. The God of Israel will be there. I understand this will be the City of Peace Creator told me about. I understand there are those who want the Palestinians to have a capital there, and that is the capital of the Israelites. When the Palestinians worship Creator (God of Israel) in unconditional love for all people, along with Judah and the Ten Northern Tribes, then I believe they call all live in peace in Jerusalem. Apparently this time is coming, but it certainly appears that Creator will have to take a hand in this situation to cause this to happen. It may be that there will not be many people left alive there to live in this City of Peace if the God of Israel has to bring it about. Warm thoughts, Dottie

---
---
To Make an Offering to Brit-Am:

http://www.britam.org/contribute-Brit-Am.html
---
---
---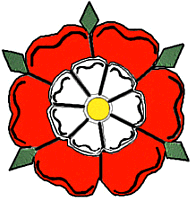 Pleased with what you read?
The Brit-Am enterprise is a Biblical work.
God willing, they who assist Brit-Am will be blessed.
Brit-Am depends on contributions alongside purchases of our publications
Click Here to make an offering.
Click Here to view our publications.
---
---
---
'It is impossible to rightly govern the world without
God or the Bible.'
George Washington
---
---

Brit-Am is the "still small voice" that contains the truth.
[1-Kings 19:12] AND AFTER THE EARTHQUAKE A FIRE; BUT THE LORD WAS NOT IN THE FIRE: AND AFTER THE FIRE A STILL SMALL VOICE.







Home