. The Brit-Am
Movement of the Lost Ten Tribes

================================================
================================================
Brit-Am Reply:
See:
Gomer
http://britam.org/Proof/Attributes/roleGomer.html
Extracts:
Before moving to Europe Gomer son of Japhet was to be found in the Middle East. Regions attributed to Gomer son of Japhet in Midrashic and related sources are also those attributed to the Lost Ten Tribes.

The Book of Hosea indicates a union of the exiled northern Israelites with Gomer.

We may therefore assume some type of geographical association between Gomer of Japhet and Gomer of Israel.

Rabbi Eliyahu of Vilna as interpreted by Shlomoh Koslavski, ("Va-Asher Tovanah Yagidu", Jerusalem, 5764) used a system that would have placed Gomer in Scandinavia or in Northern Europe in general and Magog to the south of Gomer. On the other hand Rabbi Eliyahu of Vilan understood the Talmud as identifying Gomer with Germany.
On the whole the sources incline to identify Gomer in our time as descriptive of "Celtic" and "Germanic" peoples.

---
---

2. Question about the Parentage of the Future Messiah
Dear , Britam
Is it possible for the moshiach [Annointed One i.e. Messiah] to be born from another tribe or a mixed tribe like for example his mother could be from Judah but his father from Dan, or just the opposite? can the moshiach be from the tribe of Dan since this means Judge and messiah will judge all?
thanks for your time .
christopher
================================================
================================================


Brit-Am Reply:



The Messiah must through his father be a descendant of David from the Tribe of Judah. The overwhelming opinion is that the Messiah must not only be descended from David but also through the line of Solomon. One minority opinion says he will not be from the Line of Solomon but rather from that of Nathan another son of David. This latter opinion is rejected (as far as I know) by all other authorities.
At all events the Messiah must come from the Tribe of Judah through his father. There is an opinion that his mother will be from the Tribe of Dan and another opinion that she will be from Naphtali.
The Messiah son of David will appear first of all amongst the Jews.

Brit-Am has written much about the Messiah in our Biblical Commentaries. We have now begun a series of articles on this subject in which we hope to examine the subject more thoroughly Book by Biblical Book.

There will also be a Messiah or Future Anointed Leader amongst the Lost Ten Tribes. This is the Messiah son of Joseph.

All these opinions etc are not mere fanciful speculations but rather derivations from contemplation of Biblical Verses and based upon them. Reality shows that in many cases the actual realization of these verses often result in a practical application of more than one opinion.

---
---
3. Question on Messiah son of Joseph and Sources
Yair,
...regarding the polemic argument regarding two messias as against one messiah with various roles to fulfill.
Can you refer me to some where where I can read the various arguments ?
Many thanks,
B.
================================================
================================================
Brit-Am Reply:
No real arguments exist. Just opinions.

Concerning the Messiah son of Joseph if you make a web search you will come up with many options. Some of them might actually be helpful. We tried it out some time ago and did not find much but things change and also maybe we did not look well enough? Everyone has their off-days with other days that go very well indeed.

Your best bet is, as far as we know,
To get a an idea of the Jewish Perspective on Messiah son of Joseph, see:
Yedid Nefesh. Kol HaTor
http://www.yedidnefesh.com/kaballah/kol-hator/3.htm

To get a an idea of the Jewish Perspective on Messiah son of Joseph, see the list of relevant Brit-Am articles:
Messiah
http://www.britam.org/ContentsSubject.html#Messiah

See also:
Joseph - The Israelite Destiny of America
http://britam.org/bkjoseph.html
"Joseph. The Israelite Destiny of America" quotes from the book "Kol HaTor" (The Voice of the Turteldove") and from other sources concerning the Messiah son of Joseph. These extracts are discussed and their relevance demonstrated. "Joseph. The Israelite Destiny of America" was the first work to show the pertinence of "Kol HaTor" to these studies and is still the ONLY work that adequately does so!

We do not claim to be great experts on this particular subject but we seem to the only ones who have written on it from the perspective of what Rabbinical Commentaries wrote.


---
---
To Make an Offering to Brit-Am:

http://www.britam.org/contribute-Brit-Am.html
---
---
---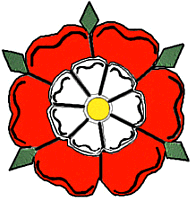 Pleased with what you read?
The Brit-Am enterprise is a Biblical work.
God willing, they who assist Brit-Am will be blessed.
Brit-Am depends on contributions alongside purchases of our publications
Click Here to make an offering.
Click Here to view our publications.
---
---
---
'It is impossible to rightly govern the world without
God or the Bible.'
George Washington
---
---

Brit-Am is the "still small voice" that contains the truth.
[1-Kings 19:12] AND AFTER THE EARTHQUAKE A FIRE; BUT THE LORD WAS NOT IN THE FIRE: AND AFTER THE FIRE A STILL SMALL VOICE.







Home