. The Brit-Am
Movement of the Lost Ten Tribes


Details on How To Contribute to Brit-Am
http://britam.org/contribute-Brit-Am.html

Brit-Am Now no. 1482
The Lost Ten Tribes of Israel Movement
23 March 2010, 8 Nissan 5770
Contents:
1. Brian
Patmore
: Vikings Blocked Roman Escape Route?
2. New Article by John
Salverda
.
Bellerophon
and Pegasus
3. Important New Article:
The
Malbim
and Survivors from the Lost Ten Tribes in the Future
---
---


1. Brian

Patmore

: Vikings Blocked Roman Escape Route?
Re: Brit-Am Now no. 1481

Shalom Yair,

Maybe someone has not heard about the Vikings blocking the escape of the Romans from Constantinople when Attila besieged the city ?

It has raised some questions amongst various acquaintances of ours over here.

If they are all Israelites it is quite conceivable that they were co-ordinated together ?

We shall all learn the background about many such curious incidents in history one day.

Jeremiah Chapters 50 and 51 seem to refer to the imminent return of the tribes but from the midst of battles.

Many extremist Islamic leaders have stated that 2017 will be their year to attack Israel and the Israelite nations, but their treachery will be paid many times over by the Almighty, should they take this unfortunate course of action.

They should read what the Almighty said what he will do to the enemy on the tops of his little mountains !!
The Lion of Israel will leap out from Zion together with her cubs all around !!

Have patience and leave it to the almighty !!

Shalom,

Brian

---
---

2. New Article by John

Salverda




Bellerophon

and Pegasus
http://www.britam.org/salverda/belerophonpegasus.html
Contents:
Bellerophon: The Successor of Perseus
Pegasus
Extract:



The Scriptures tell us that Joshua was an Ephraimite descendant of Joseph, while according to the Greek myths, Bellerophon, was a citizen of Ephyra, and was a descendant, the grandson, of the Ephyraean Sisyphus. As Homer puts it; "There is a city Ephyra, ' there lived Sisyphus, Aeolus' son, and he had a son named Glaucus, and Glaucus in turn sired Bellerophon the blameless." (Iliad Book 6. Page 144 ff) Therefore the identification of Bellerophon with Joshua is consistent with not only the Perseus being Moses association, but also with the Sisyphus being Joseph association that I have made elsewhere.



---
---

3. Important New Article:
The

Malbim

and Survivors from the Lost Ten Tribes in the Future


http://www.britam.org/isaiah/Isaiah6to10.html#The

Avigdor wrote:

Yair Shalom,
In Isaiah 10:21 - 23 It talks about a remnant of Jacob that returns. A remnant did in fact return to rebuild or is this in reference to another time as is indicated in verse 23?
thanks
Avigdor
---
---

Brit-Am Reply:
Avigdor Shalom,
Thanks for this question.
There is a principle that even Prophecies that were fulfilled close to the time of their announcement very often have an additional application for the End Times.

We have added to our previous Brit-Am Commentary to these verses in Isaiah 10:21-23:
http://www.britam.org/isaiah/Isaiah6to10.html
See especially:
They shall return to the True one God of Israel.
These are Blessings for the End Times that will remain for Israel (Zohar, Toldot 146;2).

Targum Yehonatan (ca. 100 CE): If your people Israel will be as numerous as the sand of the sea, the remnant who did not sin and those who repented of their sins will have awesome deeds done for them. They will be enabled to overcome and will be spoken of as virtuous.

The Malbim (1809-1879) understood these verses as applying tot he future and concerning the future End-Time destiny of "Ephraim and the Ten Tribes". We have prepared a separate mini-article on this subject.
See:
The Malbim and Survivors from the Lost Ten Tribes in the Future
http://www.britam.org/isaiah/Isaiah6to10.html#The
Extract:

This is despite the fact that at present, the house of Jacob, meaning the House of Ephraim and the Ten Tribes are idol worshippers, even so:
[Isaiah 10:21] A REMNANT WILL RETURN. Those who remain from them who are survivors from death by the sword will return to the Almighty [i.e. repent]. Do not think that this means that only a portion of those who remain will return but rather all THE REMNANT OF JACOB, all of them will return to TO THE MIGHTY GOD. They will see the might of the Almighty and his Strength [Hebrew: Ezuzo].


---
---
To Make an Offering to Brit-Am:

http://www.britam.org/contribute-Brit-Am.html
---
---
---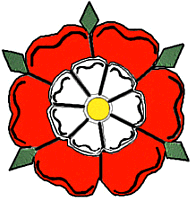 Pleased with what you read?
The Brit-Am enterprise is a Biblical work.
God willing, they who assist Brit-Am will be blessed.
Brit-Am depends on contributions alongside purchases of our publications
Click Here to make an offering.
Click Here to view our publications.
---
---
---
'It is impossible to rightly govern the world without
God or the Bible.'
George Washington
---
---

Brit-Am is the "still small voice" that contains the truth.
[1-Kings 19:12] AND AFTER THE EARTHQUAKE A FIRE; BUT THE LORD WAS NOT IN THE FIRE: AND AFTER THE FIRE A STILL SMALL VOICE.







Home