Details on How To Contribute to Brit-Am
http://britam.org/contribute-Brit-Am.html

Brit-Am Now no. 1478
The Lost Ten Tribes of Israel Movement
16 March 2010, 1 Nissan 5770
Contents:
1. David Jackson: Thanks for the explanation on how we wished to be created.
2. Did the
Khazars

convert to Judaism or return to Judaism?
3. Biblical Interpretation:

Derash

and the Literal Meaning. The

RADAK







1. David Jackson: Thanks for the explanation on how we wished to be created.
RE: Brit-Am Now no. 1477
#3. You Were Created as You Would Have Wanted to Be! The Source.
http://britam.org/now2/1477Now.html#You

Yair,
Thanks for the explanation on how we wished to be created. That is
interesting.
Dave

---
---

2. Did the

Khazars

convert to Judaism or return to Judaism?


re The Khazars and the Scots
http://www.britam.org/KhazarIndex.html
W. asked,
Did the Khazars convert to Judaism or return to Judaism?

The Khazars converted to Judaism. Even though a significant portion of the Khazars were of Israelite Ancestry they had partially lost consciousness of their ANCESTRY. They no longer kept any form of religion that could be considered Israelite or Jewish. In such cases they would legally have been considered as Gentiles and not as Israelites as far as religious obligations are considered. Even though their later conversion to Judaism for many of them may in effect have been a "return" it was still a conversion.

---
---

3. Biblical Interpretation:

Derash

and the Literal Meaning. The

RADAK


RE: Brit-Am Now no. 1477
#3. You Were Created as You Would Have Wanted to Be! The Source.
http://britam.org/now2/1477Now.html#You
Brit-Am is involved with Bible Study. Our primary responsibility involves the Ten Tribes but here and there we deal with other matters.
In principle we believe the Bible must be taken literally in nearly all circumstances. This is in line with what the Rabbinicaal Sages said in every generation.
See:
BAMBINO no. 25
BRIT-AM BIBLICAL ISRAEL NEWS ONLINE
#2. When and When Not is Scripture to be Taken Literally?


http://www.britam.org/BAMBINO/Bambino25.html#When



#3.

Saadia

Gaon

: The Literal Meaning of Scripture Must be Accepted


http://www.britam.org/BAMBINO/Bambino25.html#Saadia



In some cases certain verses are given to be interpreted differently from the simple literal meaning in the Hebrew Language.
Nevertheless these addition (Derash) interpretations do not uproot the simple meaning but add another dimension to it.
A worth model for Biblical interpretation is Rabbi David Kimchi (referred to as Radak, 1160-1235 CE, Narbonne, Southern France) who usually first gives the simple literal meaning and then often adds a few words from the Derash.
[Incidentally the Radak in my opinion was one of the greatest literary geniuses who ever lived. His style cannot be excelled for beauty and succinct expression. He has a felicity of expression that can bring tears to the eyes of a scholar otherwise inured to niceties of language.]
These words may be superfluous to some but we still get Jewish enthusiasts who criticize what seems to be our over-literal approach alongside
Christian who seem to want to believe that the Rabbis invented things for their own amusement.



David

Kimhi

(the

RADAK

)


http://en.wikipedia.org/wiki/David_Kimhi


From

Wikipedia

, the free encyclopedia


Extracts:



David

Kimhi

(Hebrew: , also

Kimchi

or

Qimchi

) (1160 ? 1235), also known by the Hebrew acronym as the

RaDaK

...was a medieval rabbi, biblical commentator, philosopher, and grammarian. Born in

Narbonne

,

Provence

, he was the son of Rabbi Joseph

Kimhi

and the brother of Rabbi Moses

Kimhi

, both biblical commentators and grammarians. Works of the

Kimhi

family were underwritten by the

Ibn

Yahya

family of Lisbon, Portugal.[1]

David

Kimhi

is best known today for his commentaries on the books of the Prophets. He also wrote commentaries on the books of Genesis, Psalms, and Chronicles. His work focuses on the language,

nikkud

(vocalization), rabbinic tradition of the reading, grammar, and literal meaning of the words. He also addresses key issues such as the authorship of the various books and the historical eras in which the prophets were active, as well as other historical and geographical questions.

...When he does not understand a particular text, he follows the example of

Rashi

and writes, "I did not understand the reason why this story appears in this particular place," or "I did not find a proper reason for it."



Kimhi

was also a noted grammarian. His book,

Michlol

( ), draws heavily on the earlier works of Rabbi Judah

ben

David

Hayyuj

and Rabbi Jonah

ibn

Janah

. He also composed a dictionary of the Hebrew language called

Sefer

Hashorashim

(Book of Roots).





Kimhi

also delved into philosophy and the sciences, and was very much influenced by both Abraham

Ibn

Ezra and

Maimonides

. He was a staunch defender of

Maimonides

in the debates over his writings.



---
---
To Make an Offering to Brit-Am:

http://www.britam.org/contribute-Brit-Am.html
---
---
---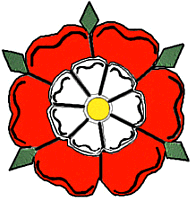 Pleased with what you read?
The Brit-Am enterprise is a Biblical work.
God willing, they who assist Brit-Am will be blessed.
Brit-Am depends on contributions alongside purchases of our publications
Click Here to make an offering.
Click Here to view our publications.
---
---
---
'It is impossible to rightly govern the world without
God or the Bible.'
George Washington
---
---

Brit-Am is the "still small voice" that contains the truth.
[1-Kings 19:12] AND AFTER THE EARTHQUAKE A FIRE; BUT THE LORD WAS NOT IN THE FIRE: AND AFTER THE FIRE A STILL SMALL VOICE.
















Home