. The Brit-Am
Movement of the Lost Ten Tribes


This is such a beautiful psalm.
Shalom, Deb Noble

---
---

2. Brit-Am Publications Being Distributed in Israel
In the past we sent out many copies of our Hebrew-language work, "Achim Acharim" to different Rabbis and educational institutions. We hope to continue this effort concentrating on Jewish religious institutions of higher learning.
In addition we have donated copies of our English-language works to synagogue libraries etc where there was a concentration of English-speakers.
Others on their own initiative also gave copies of our books (e.g. "The Tribes", etc) to such bodies.
Over the years we have received feed-back from people who came across our publications in these libraries etc and read them.
In some places the same copy appears to have been read multiple times by different people. The reaction has been quite pleasing.
Due to the relatively small size of the Brit-Am enterprise at present we all tend to underrate the value of our publications.
They are interesting. People enjoy reading them and are impressed by them.

---
---

3. Owen Murphy: Brit-Am Commentary on Psalm 145 "Excellent"
re Psalm 145: God Wants Us to Call on Him!
http://britam.org/psalms/psalms145.html
Excellent Yair; you are sowing seeds with this approach as opposed to some who want to "force" growth in others while neglecting their own spiritual condition. Keep up the good work
Cheers Owen


---
---
To Make an Offering to Brit-Am:

http://www.britam.org/contribute-Brit-Am.html
---
---
---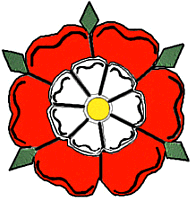 Pleased with what you read?
The Brit-Am enterprise is a Biblical work.
God willing, they who assist Brit-Am will be blessed.
Brit-Am depends on contributions alongside purchases of our publications
Click Here to make an offering.
Click Here to view our publications.
---
---
---
'It is impossible to rightly govern the world without
God or the Bible.'
George Washington
---
---

Brit-Am is the "still small voice" that contains the truth.
[1-Kings 19:12] AND AFTER THE EARTHQUAKE A FIRE; BUT THE LORD WAS NOT IN THE FIRE: AND AFTER THE FIRE A STILL SMALL VOICE.
















Home