. The Brit-Am
Movement of the Lost Ten Tribes


Details on How To Contribute to Brit-Am
http://britam.org/contribute-Brit-Am.html

Brit-Am Now no. 1464
The Lost Ten Tribes of Israel Movement
17 February 2010, 3 Adar 5770
Contents:
1. Aaron Dunn: Question and Remarks re Cherokee Indians
2. John
Salverda

: New Articles
Sisyphus and Joseph;

Salmoneus

as Judah; Moses, Hermes, and Io.
3. New Article: "Giving to Brit-Am" by

Avigdor







1. Aaron Dunn: Question and Remarks re Cherokee Indians

Shalom Yair,

I have a question regarding Native American tribes - specifically the Cherokee. The question was brought up on DNA evidence of a Siberian man who immigrated to Greenland 5,500 Years ago, leading to the rise of Inuit and Native American tribes in North America, and is unrelated to South & Central American tribes.

Many have argued that Native Americans are from lost tribes, but few tribes conclusively hold any say. The Cherokee have many substantial evidence, and even a large portion of the group claiming specifically Jewish history, DNA research has been conducted, and their chromosomes appear the same as Ashkenazim. Their name for G-d is Ad-nomai, similar no?

It would make sense as they were also the only tribe to be fully assimilated into Pre-Civil War America with many Scotch-Irish Americans now having Cherokee DNA in their background. They intermarried upon arrival to the new world, and found their cultures to be very similar, most Scots-Irish moved into the Carolinas and the Virginias where the Cherokee's were living. If the Scots-Irish were Israelite descent and if the Cherokee were Jewish descent (a claim refuted by many, with many still arguing they are actually Israelite, but they still insist that they descend from Judah), wouldn't it make sense that the Scots-Irish would move somewhere familiar to them?

Back to the news of the day - http://news.yahoo.com/s/nm/20100210/
sc_nm/us_human_genes, heres a link to the article. The Cherokee have always claimed they came from the North. And Tribal anthropology shows they did pass through Eastern Canada, but have never shown they came from the Bering Streit. Could this Brown Skin - Brown Hair, Siberian Man, 5,500 years ago, been a wandering Jewish - or Israelite man, who brought his tribe with him? And then hundreds of years later, been willing, to integrate with Scots-Irish? - The Cherokee, then had to keep wandering when the American Government instituted polices on the Natives, and the Cherokee were forced to either assimilate or march to Oklahoma. They were separated and persecuted, just like many Jews throughout history.

I am very curious to hear Brit-Am's reply.

-Aharon

---

===============================================
================================================


Brit-Am Reply:


We have often answered questions concerning the Amerindians.
See our articles on this matter:
Amerindians
http://www.britam.org/Questions/QuesAmerindians.html

Many of our correspondents have some Amerindian ancestry. This includes personal friends of myself.
Nevertheless I have never really gone into the subject as it deserves.
Our friend, Steven Collins, however has written books on the matter and knows more about it.

---
---
2. John
Salverda
:
New Articles
Sisyphus and Joseph.
http://www.britam.org/salverda/sisyphus.html
Salmoneus
as Judah.
http://www.britam.org/salverda/salmon.html
Moses, Hermes, and Io.
http://www.britam.org/salverda/io.html
---
---
3. New Article:
"Giving to Brit-Am" by
Avigdor
http://www.britam.org/Avigdor.html
Extract:
The western peoples such as St. Patrick (387-493) acknowledged that they were of the dispersed tribes and taught these essential doctrines which Rome tried to bury through the ages.

# I am Patrick, a sinner, most unlearned, the least of all the faithful, and utterly despised by many. My father was
Calpornius
, a deacon, son of
Potitus
, a priest, of the village
Bannavem
Taburni
, he had a country seat nearby, and there I was taken captive. I was then about sixteen years of age. I did not know the true God. I was taken into captivity to Ireland with many thousands of people ---and deservedly so, because we turned away from God, and did not keep His commandments, and did not obey our priests, who used to remind us of our salvation. And the Lord brought over us the wrath of his anger and scattered us among many nations, even unto the utmost part of the earth, where now my littleness is placed among strangers. #
---
---
---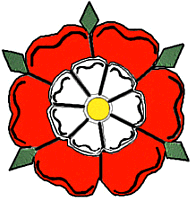 Pleased with what you read?
The Brit-Am enterprise is a Biblical work.
God willing, they who assist Brit-Am will be blessed.
Brit-Am depends on contributions alongside purchases of our publications
Click Here to make an offering.
Click Here to view our publications.
---
---
---
'It is impossible to rightly govern the world without
God or the Bible.'
George Washington
---
---

Brit-Am is the "still small voice" that contains the truth.
[1-Kings 19:12] AND AFTER THE EARTHQUAKE A FIRE; BUT THE LORD WAS NOT IN THE FIRE: AND AFTER THE FIRE A STILL SMALL VOICE.
















Home