. The Brit-Am
Movement of the Lost Ten Tribes


Brit-Am Now no. 1459
The Lost Ten Tribes of Israel Movement
10 February 2010, 26 Shevet 5770
Contents:
1. David Jackson: Quotation from Lincoln
2. Abraham
Rempel

, "Mennonite Israel, Our Hebrew Origin"
3. Cristian

Sildan

: Novak, Macedonians, Armani,

Pelasgians


4. Cherie Koch: The Girl from Holland Still Dams the Water!
5. Michelle: "a friendly warning on martial arts"





1. David Jackson: Quotation from Lincoln
I thought this was worth sharing...

"I believe it is an established maxim in morals
that he who makes an assertion
without knowing whether it is true or false,
is guilty of falsehood..."

- Abraham Lincoln

---
---

2. Abraham

Rempel

, "Mennonite Israel, Our Hebrew Origin"
http://www.mennoniteisrael.org/origin.cfm
Extract:
Late in the sixteenth century, Mennonites of mainly Dutch stock (both Dutch factions, Flemish and Frisian, with a liberal sprinkling of Moravians, Germans and Swiss) were invited to leave Prussia for Southern Russia by Catherine the Great. Catherine needed farmers for her newly acquired land and the Mennonite people needed to leave Prussia to avoid military service. By 1840 about seven hundred and fifty families had located in the Molotschna settlement north of the Black Sea. Little did our people know that their forefathers (before they were called Mennonites) had been in this area before... north of the Black Sea and east of the Caspian. They were actually returning in the direction from which they had come.

---
---


3

.

Cristian

Sildan

: Novak, Macedonians, Armani,

Pelasgians


From: Cristian Sildan <cristians@eudis.ro>
Subject: novak
Re
Brit-Am Now no. 1458
#1. The Lost Ten Tribes and Bohemia (Czechosloavakia etc)

http://britam.org/now2/1458Now.html#The

Peace, Yair.
Concerning the discussion about the name Novak I saw in your email, I must give some insights.
Novak is a Macedonian name.
There's been a significant migration of Macedonians into Romania and southern Poland, in two waves, one in the 12-13th century because of the Slavic encroachment and the other in the 17-18th because of the Turks. Novak was so frequent that some communities were called Novacians.
And since Macedonians call themselves Armani, and Herodotus thinks they are related to the Pelasgians and other peoples from the Caucasus, who knows, that might be an Israelite name after all.

---
---

4. Cherie Koch: The Girl from Holland Still Dams the Water!
From: "cherie" <cheriekoch@hotmail.com>
Re Poem:
Zebulon (the Dutch) and the Sea-Shores

http://www.britam.org/BAPoetry5.html#Zebulon

Shalom Yair,

I have a client who is a female engineer from the Netherlands. She and I always share political emails, etc., and I sent her your poem and discussion of Zebulon. She replied:

"I have heard about the ten tribes of Israel. It describes the Netherlands in your note. I would like to do the dna test some time to see where I come from."

Interestingly, I realized for the first time the coincidence that she works for the power company here and her primary job is the dams! Last time we spoke of her work here, she mentioned working on the dam project to increase water reserves.

You can take a girl out of Holland, but she brings her natural inclination to assist us in the desert to store the water. I had to smile today when I came to the realization!
Blessings,
Cherie Koch

---
---

5. Michelle: "a friendly warning on martial arts"
Re: Ps 144: The Almighty is Our Warrior part one: Martial Arts

Thank you for this e-mail.

I just want to send out a friendly warning on martial arts. I rose to the level of a blackbelt in university and my Sensei [Japanese for "instructor, authority figure"] asked me if I wanted to compete internationally. He said he would train me if I was interested, however, he also said that I would have to become a 'buddhist nun'. So, a warning to the wise of a different spiritual nature might be about this art.

Michelle


---
---
---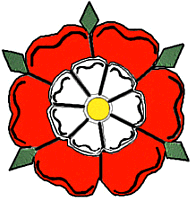 Pleased with what you read?
The Brit-Am enterprise is a Biblical work.
God willing, they who assist Brit-Am will be blessed.
Brit-Am depends on contributions alongside purchases of our publications
Click Here to make an offering.
Click Here to view our publications.
---
---
---
'It is impossible to rightly govern the world without
God or the Bible.'
George Washington
---
---

Brit-Am is the "still small voice" that contains the truth.
[1-Kings 19:12] AND AFTER THE EARTHQUAKE A FIRE; BUT THE LORD WAS NOT IN THE FIRE: AND AFTER THE FIRE A STILL SMALL VOICE.
















Home