. The Brit-Am
Movement of the Lost Ten Tribes


Brit-Am Now no. 1434
The Lost Ten Tribes of Israel Movement
28 December 2009, 11 Tevet 5770
Contents:
1. The Torah Codes and South Africa.
2. Avigdor: The World Crisis, Judah, and the Lost Ten Tribes
3. New Article: The Scottish Tartan Cloak of Joseph





1. The Torah Codes and South Africa
Brit-Am Torah Code Studies: A Summary of Examinations Conducted So Far
South Africa:
http://www.britam.org/codesbrit/CodesSouthAfrica.html

a. Holland, the Israelite Tribe of Zebulon, and the ELDERS OF CUSH (Africa) which we understood to refer to the early "Boer" pioneers of South Africa.

b. CUSH (Africa), YaHaLOM (diamond) intersects THE REMNANT SHALL RETURN, EVEN THE REMNANT OF JACOB, UNTO THE MIGHTY GOD [Isaiah 10:21] .

c. Rivers of Cush, Reuben, Gad, and half-Menasseh

d. South Africa: Naphtali

e. THE RIVERS OF CUSH, FROM THE THIGHS [peninsulas] OF THE NORTH, MOUNTAINS OF ISRAEL, CITIES OF ISRAEL, NAMES OF GOD .

f. THE ELDERS OF CUSH linked to THE ELDERS OF THE CITY in Israel.


---

---



2.

Avigdor

: The World Crisis, Judah, and the Lost Ten Tribes


In regard to current days:
Noah was seen as righteous and built an ark being informed by the Almighty. He lived in the most evil of days. Today however....man thinks that he is a god and the move into genetics with the advent of artificial intelligence using computers is changing things that the Almighty never gave human kind permission to change. An acquaintance finished a fellowship at Vanderbilt at a very young age (worked on viral communication, SARS, etc) told me that most of the doctoral candidates and professors have "no idea" of the long term affects they are playing with in regard to the changes they are making in the field of genetics and the influence it will have on the environment.

As an organic gardener I have seen what slime molds etc can do to produce seedless fruit and this is already being documented by the organic movement in regard to various health problems it is producing for many individuals. Mankind is losing any sense of sanity it had because in the end, all they want is money. If it produces more money and jobs then this is "good" despite the fact that we are poisoning ourselves and the planet we live on.
In some ways it could be that we live in days more evil than Noah.

In regard to the coming day of the Almighty:

Yair, I fly for a large airline and flew a reconnaissance aircraft in the USAF. I have seen/ visited/ or lived on every continent except Antartica these past 30 short years. I have seen the earth and its civilizations and it is indeed tribal. India, China, Russia, Japan...etc. etc are not interested as a whole in the Bible. The largest amount of people interested in obeying the Bible to some degree or another are the religious Jews and Christians within the nations you have written about.
I grew up with farmers like my grandparents who were born in the late 1800's who were so humble and honest. Their word was their bond and it was better than a contract written by an attorney. They actually feared the Creator in their voice and their actions. I have never seen such a quick abandonment in churches and synagogues in America in regard to an all seeing, all knowing and all powerful Creator. I've never seen such arrogance promulgating from pulpits and the bema than I have in America. The humble and intelligent are masked over with those that want to belittle their fellow human being. I do believe the Almighty will have to intervene so that the intelligence of man doesn't destroy HIS creation. I believe in my heart that the Exodus of the World will be upon us relatively soon and I wonder if Judah and the Lost Ten Tribes are ready for it.

I think Ezekiel 20 sums it up well in verse 44.



#Then you shall know that I am the LORD, when I have dealt with you for My name's sake, not according to your wicked ways nor according to your corrupt doings, O house of Israel," says the Lord GOD.#



It is not going to be pretty until HaShem takes HIS people and HIS place and shows us all just how sinful we have become in a world of human knowledge....devoid of the true knowledge of G-d.

Avigdor


---
---

3. New Article: The Scottish Tartan Cloak of Joseph
part one
http://www.britam.org/tartan.html
http://britam.org/tartan2.html
Contents:
1. Introduction.
Joseph and the Coat of Many Colors. British Israel and the Unacknowledged Input of Jewish Scholars. The Possible Significance of

Josph

Having Had a Tartan Cloak. Tartan in the national consciousness of the USA and Canada and descendants of Joseph.
2. The Term "

Cotonet

Pasim

" (Cloak of Many Colors) and its Actual Meaning.
(a)

Cotonet


(b)

Pasim


(c) Rank
(d) Linen
3. Tartan Type Patterns and the Area of Ancient Israel
4. David

Rohl

, Joseph, and Tartan Cloak



Still to Come:
5. Tartan in Ancient Times
6. Tartan in Masada, Judaea, from the British Isles
7. Tartan in Scotland
8. Tartan in North America

Article is important, interesting, and well-illustrated.


---
---
---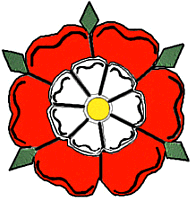 Pleased with what you read?
The Brit-Am enterprise is a Biblical work.
God willing, they who assist Brit-Am will be blessed.
Brit-Am depends on contributions alongside purchases of our publications
Click Here to make an offering.
Click Here to view our publications.
---
---
---
'It is impossible to rightly govern the world without
God or the Bible.'
George Washington
---
---

Brit-Am is the "still small voice" that contains the truth.
[1-Kings 19:12] AND AFTER THE EARTHQUAKE A FIRE; BUT THE LORD WAS NOT IN THE FIRE: AND AFTER THE FIRE A STILL SMALL VOICE.
















Home