. The Brit-Am
Movement of the Lost Ten Tribes


Brit-Am Now no. 1419
The Lost Ten Tribes of Israel Movement
26 November 2009, 9 Kislev 5770
Contents:
1. Poetry: Jasmine Elizabeth
McMeeking

: Poetry
2. Damon

Casale

: it's Ephraim who wears the crown
3. More About the Encampment in the Wilderness and Face of the Clock
4. New Article:
Characteristics of Esau
5. Two

Midrashim

about Matchmaking







1. Jasmine Elizabeth

McMeeking

: Poetry


Jasmine Elizabeth McMeeking is a supporter of Brit-Am. A few years ago Jasmine helped out as a volunteer in the Brit-Am office in Jerusalem.
She has since returned to Australia. Jasmine sent us a sample of her poetry based in part on impressions from her time in Israel.

We think these poems are worth posting and will send them out one by one.

The Jasmin Ballads
Poetry & Lyrics from Jasmine Elizabeth McMeeking
http://www.britam.org/JasminPoetry.html

See:
"THE PROMISE"
http://www.britam.org/JasminPoetry.html#The

---
---

2. Damon

Casale

: it's Ephraim who wears the crown


RE: Brit-Am Now no. 1418
#4. Question on Order of Encampment and Position of Manasseh
http://britam.org/now2/1418Now.html#Question

We need to be careful about reading too much into symbolism like the clock positioning. The reason that Ephraim was mentioned first among Manasseh and Benjamin was because he was the most important tribe of the three. How do we know? *Because it's Ephraim who wears the crown*. (Isa. 28:1; etc.)
Guys, where's the crown? It ain't in the USA.

There are certain biblical as well as genetic tribal characteristics that make it possible to distinguish the tribes from one another. For instance, half of the tribe of Manasseh lived across the Jordan River in the "frontier" of Israel. That half tended to be large, rough frontiersmen, much like the pioneers of early America. Benjamites, on the other hand, tend to be shorter (Ps. 68:27), although some among them are quite tall, much taller than the others (1 Sam. 9:2). In ancient Israel, Benjamin lived between Ephraim and Judah, and shares certain characteristics in common with both. Benjamites tend to be good at understanding the polar opposites of Ephraim and Judah. Sometimes they end up people-pleasers, like King Saul, but sometimes they end up good diplomats or -- as President Obama would say -- community organizers. Notably, all of the disciples save one were from Galilee, meaning they were Benjamites.

Damon

---
---

3. More About the Encampment in the Wilderness and Face of the Clock
re
Brit-Am Now no. 1418
4. Question on Order of Encampment and Position of Manasseh
http://britam.org/now2/1418Now.html#Question

We received a few queries on this matter which God willing we will answer shortly.

Regarding the Tabernacle we came across the following article that some of you may find of interest:

The Camp of the Mishkan [Tabernacle]
by
Miriam Ben-Yaacov
http://www.bnainoah.net/torah_bemidbar.htm

Interesting article: Discusses characteristics of the Tribes as compared to those of the different Levitical Clans that were attached to each Tribe.


Warning:


In this article,
The illustration of the Encampment around the Tabernacle is according to the opinion we disagree with and therefore most likely incorrect.

[And who says we lack humility?]

---
---

4. New Article:
Characteristics of Esau
http://www.britam.org/Edom/3EsauCharacteristics.html
Contents:


Good

Edomites

.
Rulers and Leaders.
Military Prowess.
Hatred of Israel.
Urge for the Replacement of Judah.
Caucasian Prototype.
Intellect.
Comparisons and Parallels Between Joseph and Esau.
The

Midrash

Compares Joseph to Esau.
Esau and Joseph as Abstract Symbols
More Parallels and Distinctions Between Joseph and Esau.
Struggle for the Birthright and Paternal Blessing
Resentment of Judah
Physically Similar
Other Shared Negative Attributes
Blessed Salubrious Lands to Dwell in
Rule Over Others and Be Military Powers
Intellectual

Achievements


Esau to be Involved with the governance of Joseph?

---
---

5. Two

Midrashim

about Matchmaking
http://britam.org/Genesis/Gen28to32VaYatzei.html

A major theme of this week's Torah Portion concerns Jacob and his wife.
The Midrash on the Portion brings some interesting comments concerning how the meeting together of a man and his future wife and of a woman and her destined husband.

We have added two Midrashim to our Commentary on the subject. They are to be found at the beginning of our Brit-Am Commentary.

Extract:
(1)
Midrash Braeshit Raba (VaYatsei): 68.1.3:



## Rabbi

Abahu

began,
HOUSES AND RICHES ARE AN INHERITANCE FROM FATHERS, BUT A PRUDENT WIFE IS FROM THE LORD (Proverbs 19:14).
Rabbi

Pinchas

quoting from Rabbi

Abahu

said:
"We find in the Torah, Prophets, and Writings [

Tanach

] that a man's wife only comes from God.
In the Torah it says, THEN

LABAN

AND

BETHUEL

ANSWERED AND SAID, 'THE THING COMES FROM THE LORD (Genesis 24:50).
In the Prophets it says, BUT HIS FATHER AND MOTHER DID NOT KNOW THAT IT WAS OF THE LORD (Judges 14:4).
And from the Writings, A PRUDENT WIFE IS FROM THE LORD (Proverbs 19:14).
It happens that the man goes to his future wife or that his future wife comes to him.
The Match of Isaac came to him, HE LIFTED HIS EYES AND LOOKED, AND THERE, THE CAMELS WERE COMING (Genesis 24:62).
Jacob went to his match, NOW JACOB WENT OUT (Genesis 28:10).

For the second Midrash go to:
http://britam.org/Genesis/Gen28to32VaYatzei.html

---
---
---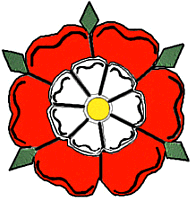 Pleased with what you read?
The Brit-Am enterprise is a Biblical work.
God willing, they who assist Brit-Am will be blessed.
Brit-Am depends on contributions alongside purchases of our publications
Click Here to make an offering.
Click Here to view our publications.
---
---
---
'It is impossible to rightly govern the world without
God or the Bible.'
George Washington
---
---

Brit-Am is the "still small voice" that contains the truth.
[1-Kings 19:12] AND AFTER THE EARTHQUAKE A FIRE; BUT THE LORD WAS NOT IN THE FIRE: AND AFTER THE FIRE A STILL SMALL VOICE.
















Home