. The Brit-Am
Movement of the Lost Ten Tribes


Brit-Am Now no. 1408
The Lost Ten Tribes of Israel Movement
6 November 2009, 19 Cheshvan 5770
Contents:
1. Henry Rhea: You know you've arrived...
2. Brian
Patmore

:
All the best mate and keep up the good fight !!!
3. Thomas Malloy: Needs a map
4. Nathan

Pround

: Next Time will send flowers!
5. Bonnie Berggren: there is a Spiritual War on





1. Henry Rhea: You know you've arrived...
RE: Brit-Am Now no. 1407
#1. Contrary to Report, Yair Davidiy Still Lives! Or so he claims!
http://britam.org/now/1407Now.html#Contrary

Hello Yair. Regarding the article referring to you as the late Yair Davidy reported in Brit-Am 1407, another way of looking at it, you know you've arrived when they start saying you left.

Regards,
Henry Rhea

---
---

2. Brian

Patmore

:
All the best mate and keep up the good fight !!!
From: Brian Patmore <manco_yupanqui@bigpond.com>
Re: Brit-Am Now no. 1407
#1. Contrary to Report, Yair Davidiy Still Lives! Or so he claims!
http://britam.org/now/1407Now.html#Contrary

#3. David and Lynda Crawford: Visit to Ireland and the Prophet Jeremiah
http://britam.org/now/1407Now.html#David

Hi Yair,

I am most pleased to hear that rumours as to your demise are greatly exaggerated, Mate !!

Yes, Lynda and David did tell me at Shabbat about the Dear Old Rabbi from Jerusalem !!

How great is that ???!!

Bless him !!

Both Lynda and David were a bit done in from the trip, and understandably. We all feel most privileged to have them in fellowship and as friends !!

I hope that on this Shabbat we find them in better spirits !!

They are an example to us all and testify the Torah to all, who are generally very touched by them.

The almighty works in all his children !!

Hallelujah !!!

All the best mate and keep up the good fight !!!

Brian
Brisbane

---
---

3. Thomas Malloy: Needs a map
From: thomas malloy <temalloy@usfamily.net>
Subject: Jeremiah's grave
Brit-Am Now no. 1408
#3. David and Lynda Crawford: Visit to Ireland and the Prophet Jeremiah
http://britam.org/now/1407Now.html#David
##sun came out and a rainbow appeared in the sky. Sadly we did not have time to visit the place where the Kings are buried the place where Jeremiah is thought to be buried.
Shalom from David & Lynda Crawford##

How about posting a map of this location.

---
---

4. Nathan

Pround

: Next Time will send flowers!
From: nproud@gmail.com
RE: Brit-Am Now no. 1407
#1. Contrary to Report, Yair Davidiy Still Lives! Or so he claims!
http://britam.org/now/1407Now.html#Contrary

Subject: your death

I'm sorry to hear about your death a few months ago. I'm glad to hear you are feeling better.
Also, I understand why you didn't read the whole article. I started reading it and got about half a page into it when I finally got sick of seeing the word "racist." Honestly, how many times did he say it? I guess the author figures that people are sheep-like enough to believe something if you say it ten thousand times.
The next time you die, please let us all know so when can send flowers.

Nathan Proud

---
---

5. Bonnie Berggren: there is a Spiritual War on

Yair, Bonnie here.....The pastor of the church that Obama attended told them that THEY are of the lost tribes and need to be ruling and reigning. That is the truth. We are in alot of "cah-cah". Not sure if you know what that means; it is the same as the farm term of "chicken ma-nah-da." (Hope you have a sense of humor.) He just gave Pakistan $7 billion of our dollars (which we don't have) and is not helping our troops in Afganistan; most people talk about dollars, but he puts a billion in front of the word. He has been trained by the One World people and they are moving fast. Three theories come together for this time; the theories of Marx, Darwin, and Freud. They all believe we came from animals. The Word says that we are made in the image of God. SO there is a Spiritual War on.........bb from Kansas


---
---
---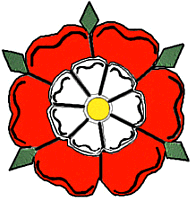 Pleased with what you read?
The Brit-Am enterprise is a Biblical work.
God willing, they who assist Brit-Am will be blessed.
Brit-Am depends on contributions alongside purchases of our publications
Click Here to make an offering.
Click Here to view our publications.
---
---
---
'It is impossible to rightly govern the world without
God or the Bible.'
George Washington
---
---

Brit-Am is the "still small voice" that contains the truth.
[1-Kings 19:12] AND AFTER THE EARTHQUAKE A FIRE; BUT THE LORD WAS NOT IN THE FIRE: AND AFTER THE FIRE A STILL SMALL VOICE.
















Home