.

Brit-Am Now no. 1388
The Lost Ten Tribes of Israel Movement
15 September 2009, 26 Elul 5769
Contents:
1. More on A NATION AND A COMPANY OF NATIONS
2. More Letters Concerning which Translation Brit-Am Should Use Other than the KJ
3. New Article: The Yearning of Ephraim For Redemption





###################################################
1. More on A NATION AND A COMPANY OF NATIONS
Walt Baucum wrote:


I am not questioning your interpretation of the Hebrew language but am trying to gain further understanding myself of its meaning. You seem at times overly sensitive to questions, as if under attack, when in actuality people are just trying to get some questions answered. After re-reading Gen. 48 (something I should have done first before writing you), I see that the expression "a nation and a company of nations" is not the wording used for Ephraim and Manasseh, as you of course pointed out in no uncertain terms. Your take on its meaning is undoubtedly the correct interpretation and I stand corrected.
===============================================
================================================
Brit-Am Reply:

OK. Thank you. I appreciate your asking these questions. In fact we need you and others to do so. We learn from them and important points become clarified through them. My apparent sensitivity should be accepted as inherent. I was not offended by your question but rather pleased at the opportunity to further elaborate on this point. I also did not intend to offend you by my answer.
God bless you
Yair

PS. In the past we had raised the possibility that
A NATION AND A COMPANY OF NATIONS referred to Judah and the Ten Tribes but only now have we confirmed this explanation through an analysis of the Hebrew text.
This to our mind helps confirm the Brit-Am Ten Tribes Movement outlook that the division between the two halves of the Israelite Nation had a Divine Purpose behind it.
This needs to be emphasized.
In the past there was the conception amongst Believers in our field that this expression applied solely to Joseph. Others ignored it. We should come out of our shell, become more orientated towards Judah and his place in Scripture and ALSO compel (through persuasion and use of the sources) mainstream Christians to relate to us.

The concept that Judah and Joseph are separate entities with different prophesied destinies should be considered an integral aspect of Scriptural understanding.


---
---

2. More Letters Concerning which Translation Brit-Am Should Use Other than the KJ/
RE: Brit-Am Now no. 1386
#2. Letters Concerning which Translation Brit-Am Should Use Other than the KJ/

http://britam.org/now/1387Now.html#Letters


===============================================
(a) From Eric Schendel
Re: Brit-Am Now no. 1387

Yair,

In 1833 the American linguist Noah Webster published a Bible that is very faithful to the KJV (even includes the thou/ye singular/plural distinction) but without the archaic words and expressions that sometimes make the KJV difficult to understand. He based it on the KJV but went back to the original languages to make his revisions. There have been a few later versions, too. I use the 1995 Revised Webster Bible (RWB). It is free and downloadable.
See http://lookhigher.net/englishbibles/
And http://www.unboundbible.org/index.cfm?method=downloads.showDownloadMain

A modern translation that is free and downloadable (although with some minimal copyright restrictions) is the NET Bible. It is not as literal as the KJV, tending to be somewhat more interpretative, so it provides a contrast with the KJV/Webster. However, what I really like about it are the really extensive and detailed footnotes.
See http://bible.org/downloads

Eric
===============================================
(b) Robert Smith
Subject: which bible

My name is Robert Smith e-mail is pigeonman@commspeed.net. For information sake I and many of my friends believe the KJ version is the most incorrect, inaccurate version written. The English language was changing between 1600 and 1611.
In my most humble opinion the two best are Restoration Scripture (study bible), and the Sacred Scriptures (bethel edition).
Shalom Bob
===============================================
(c) From: diane herndon
Subject: Bible

Yair shalom,

As for me and my household, any version of the Bible other than the KJ would be preferred.
GOD bless you, Diane

"Pray for the peace of Jerusalem." Psalm 122

GOD BLESS YOU !

---
---

3. New Article: The Yearning of Ephraim For Redemption
http://www.britam.org/kook8.html
Extract:
Rabbi Kook says:

##The vital potentiality that is enclosed in Israel encompasses within it the ability to acheive sanctity, purity of attitude, psychological purification, and an eager readiness to receive the torrent of Divine Inspiration. Even though external circumstances caused a blockage of the mental faculties and diminishing of deeds the nature of body and soul has not entirely changed. There was a mixing-in by which a portion of the Israelites became assimilated amongst the peoples and swallowed up by them. This mixing of the blood by being taken in amongst the Gentiles, caused a great fermentation. Due to the clarity and strong surge of Israelite life-force the spirit of the Gentiles has been affected. Consequently they have progressively been becoming more and more suited to receive the appearances of Divine Light, of clear revelation and mental lucidity. This phenomenon stands ready to increasingly make its appearance in the world through the light of Israel that is progressing towards revival and ascension. An inner push caused by a renewed [Israelite] spiritual approach would cause all peoples to move forward.
This is a consequence resulting from the hidden ability of those who in ancient times assimilated. [Their descendants] will be yearning and striving to declare the name of Israel on their inheritance. This will be a goal they will feel a need to achieve. The spiritual urge to Communicate with the Divine will progressively enlighten the national spirit and increasingly come to dominate it. Eventually they will be able to reach complete enlightenment through the Supreme Light of the Word of God. This will out-shine in its glorious perfected appearance all the darknesses of the world.##




---
---
---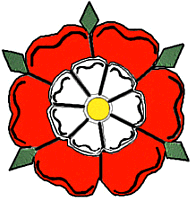 Pleased with what you read?
The Brit-Am enterprise is a Biblical work.
God willing, they who assist Brit-Am will be blessed.
Brit-Am depends on contributions alongside purchases of our publications
Click Here to make an offering.
Click Here to view our publications.
---
---
---
'It is impossible to rightly govern the world without
God or the Bible.'
George Washington
---
---

Brit-Am is the "still small voice" that contains the truth.
[1-Kings 19:12] AND AFTER THE EARTHQUAKE A FIRE; BUT THE LORD WAS NOT IN THE FIRE: AND AFTER THE FIRE A STILL SMALL VOICE.







Home