.

Brit-Am Now no. 1386
The Lost Ten Tribes of Israel Movement
10 September 2009, 21 Elul 5769
Contents:
1. Richard: What About the REST of the Promised Land?
2. Is the Brit-Am Teaching Concerning Two Messiahs anti-Christian?
3. Should Brit-Am stop using
KJV

Translation?
4. What Can be Done at Present regarding Settlement in the Land?
5. What does "A Nation and a Company of Nations" Refer to?
6. David McLeod: Formation of the Union Jack
7. Does the Messiah son of Joseph Presage Christianity?





1. Richard: What About the REST of the Promised Land?
Subject: Land of Israel?

With all the concern over the present day "state of Israel" I am wondering why we are so enamored with this state and the boundaries of the same?
When we look at the original covenant God made with Abram in Genesis chapter 15 we see the boundaries are much broader than the boundaries of the present day "state of Israel".
Why don't we consider the rest of the land God promised to Abram? If you look at a globe or map of the middle east you will see that this area encompasses a much larger land mass that the little sliver of land we call Israel today.

Genesis 15:18 In the same day the LORD made a covenant with Abram, saying, Unto thy seed have I given this land, from the river of Egypt unto the great river, the river Euphrates: ( I would assume the great river of Egypt refers to the Nile)

Deuteronomy 1:7 Turn you, and take your journey, and go to the mount of the Amorites, and unto all the places nigh thereunto, in the plain, in the hills, and in the vale, and in the south, and by the sea side, to the land of the Canaanites, and unto Lebanon, unto the great river, the river Euphrates.
8 Behold, I have set the land before you: go in and possess the land which the LORD sware unto your fathers, Abraham, Isaac, and Jacob, to give unto them and to their seed after them.

Joshua 1:2 Moses my servant is dead; now therefore arise, go over this Jordan, thou, and all this people, unto the land which I do give to them, even to the children of Israel.
3 Every place that the sole of your foot shall tread upon, that have I given unto you, as I said unto Moses.
4 From the wilderness and this Lebanon even unto the great river, the river Euphrates, all the land of the Hittites, and unto the great sea toward the going down of the sun, shall be your coast.
I look forward to your response, Richard

---



Brit-Am Reply:


We agree with you that the Promised Land encompasses much much more than that at present controlled by the State of Israel.
We have articles on this subject and mention it quite often.
http://www.britam.org/Questions/QuesLand.html
We even wrote a poem about it:
The Promised Land
http://www.britam.org/BAPoetry.html#Promised

In our opinion ways should be sought for Ephraimites to set up bases in other parts of the Promised Land.
Why not advocate the USA forming a protectorate over some area in southeast Turkey, Cyprus, Syria, Lebanon, Jordan, etc, wherein Ephraimites will be enabled to settle?
It sounds fantastic but under certain circumstances it could well be done and if the right information has been going out previously when the opportunity presents itself it could be acted upon.

---
---
2. Is the Brit-Am Teaching Concerning Two Messiahs anti-Christian?

Note: Letter below (adapted slightly to conceal identity of sender who is, or was, an important supporter and a friend of ours):

Shalom Yair:
We want to thank you for all of your time and effort...
The article below, where you speak of the Moshiach is very disturbing and raises concerns to us. ...I respect your belief of the 2 Messiahs, but this is not what we are about..You are imposing your beliefs ...You are leading [others] to your belief and not a relationship with The Almighty G-D.

Once again we thank you for your effort, but we can not continue [support for Brit-Am?].
Only because your affirmation of YOUR messiah and continual promotion of it. Your Messiah is a belief whereas ours is a relationship...
Thank you.
We will always be with you and [your] people...
My inside (Spirit) is telling ME that you are trying to convince [others] of your Belief.
Thank you for your friendship and information.

---
Brit-Am Reply:
(a) The Brit-Am View of Christianity.
I am not Christian but Jewish. We are not trying to make Christians become Jews. We consider Christianity to be a tool of Divine Providence to bring the Lost Ten Tribes closer to the Biblical Message and that Christianity will continue to be their main religion up unto the Messianic Era.
After that it will no longer be in our hands and everyone will know one way or the other who was correct.
Christianity in our eyes is a tool of Divine Providence.
Descendants of Israelites will instinctively interpret their religion in a way that will bring them closer to the will of the Almighty.
Non-Israelites may have a tendency to do the opposite.
The potentiality for both positive and negative interpretations exists within Christianity enabling they who are descended from Israel and/or of good intention to draw closer to the Truth.

---



(b) The Brit-Am Attitude to Christianity.


We are not Christains but our Biblical Learning and Personal Experience has lead us to realize that Christian Belief as held by non-Jewish Israelites is often a good thing and in accordance with Divine Will.
On a practical level, in perhaps 95% of the cases non-Jewish Israelites cannot or should not convert to Judaism.
[Even concerning those very few who may be suitable we are not built to cope with and do not know who is] so we do not advocate that non-Jews think along those lines.
We have no wish to undermine Christian Belief.
On the contrary our efforts to strengthen Biblical Consciousness and belief in the Almighty could well strengthen it.
Either way this is not what Brit-Am is about.

---

(c) The Brit-Am Concept of Messiah
In Jewish Belief the term "Annointed" (Messiah) approximates to any Divinely-Appointed Leader or even someone in a special
official function such as the specially anointed Priest whose task was to encourage Israelites on their way to Battle and who is also known as "Moshiach" [Baba Batra ch.1] or "Cohen Moshiach" or "Moshiach Milchamah" (Annointed for the sake of War].
Jewish Belief speaks of two future leaders (one from Judah, the other from Joseph) in the End Times.
This coincides with my own concept of the Future Messiah but, to my mind, should not interfere with Christian Belief though since I do not share this belief I cannot really say.

---



The Jewish Sources concerning a future Messiah son of David as well as a Messiah son of Joseph


are not necessarily accepted by everyone. The whole doctrine of a Messiah son of Joseph, though it existed from early times, has only received emphasis in recent times and many know little about it or disregard it assigning it to the realm of remote possibilities and legends.
We speak of it quite often (and perhaps were among the first to do so) since aspects of this message and commentary upon it shed light on the whole idea of the Lost Ten Tribes and their future return.

You said,
# My inside (Spirit) is telling ME that you are trying to convince [others] of your Belief. #

I do not want to argue with what your inner being is saying.
I am interested in spreading knowledge of the Lost Ten Tribes, their present identity, and the importance of this knowledge being constantly in the consciousness of as many people as possible.
The whole idea of the two Messiahs etc is incidental. It is not doctrine.
It is an interesting side point and not much more than that.
We quote it because of its association with the future return of the Ten Lost Tribes.
There is no other motivation involved.

It is not an essential doctrine for us (or for anybody else really) and we could just as well live without it.

---
---
3. Should Brit-Am stop using
KJV
Translation?
Greetings,
I appreciate the weekly portions but am curious why you seem to use the old English writings instead of the common English of today translated from the Hebrew. I hate the "ye" and "thou" of the King James version. Just a curiosity.

Marty McGee
---
Brit-Am Reply:
Shalom,
Thank you for your message.
We have had similar requests and suggestions in the past. We have now decided to eventually act on them.
We will need to find a Translation that is reasonably accurate, captures some of the Literary qualities of the Hebrew original, and that will be acceptable to most of our audience.
I like the literary style of the New English Bible but it could be problematic.
We may choose one of the Jewish Translations (e.g. the new JPS edition?) if found to be acceptable.
God bless you
Yair Davidiy

---
---

4. What Can be Done at Present regarding Settlement in the Land?
Chen Michael wrote:

Dear Yair Davidy,
It is not a coincidence that you got into this passage after our meeting
[Isaiah 14:1] FOR THE LORD WILL HAVE MERCY ON JACOB, AND WILL YET CHOOSE ISRAEL, AND SET THEM IN THEIR OWN LAND: AND THE STRANGERS SHALL BE JOINED WITH THEM, AND THEY SHALL CLEAVE TO THE HOUSE OF JACOB
What then do you think can be done?
---
Brit-Am Reply:
For the moment nothing can really be done.
The Ten Tribes at present must either stay were they are or begin to establish colonies in the periphery i.e. Lebanon, Iraq, Syria, Cyprus, etc.
Those few of them who are aware of their ancestral identity should also spread awareness of this to their brethren.
They may do this, at the least, by helping Brit-Am.
Those who are to be included in or be attached to Ephraim may do so through participating in such activities.
This does not solve the problem of they who wish to dwell as Ephraimites in the present State of Israel.
Nevertheless it is an option that should be developed.

---
---

5. What does "A Nation and a Company of Nations" Refer to?
From: j099
Re: Brit-Am Now no. 1385
#1. Discussion: Who is A NATION AND A COMPANY OF NATIONS?
http://britam.org/now/1385Now.html#Discussion
Shalom Yair:

Herbert Armstrong taught once that the Nation and a Company of Nations referred to the USA (Manasseh) and the British Empire (Ephraim) respectively. After the War (1939 - 1945) "British Empire" was gradually replaced by "British Commonwealth". When I first read this teaching I had doubts because most of the people of the Commonwealth could not be Israelite. Recent understanding of Judaism plus my new but highly limited understanding of Hebrew makes me think that the "Company of Nations" refers to a company of peoples who were not Israelite, peoples that Great Britain once had direct control over and had great influence over many years after the War. In Vancouver, British Columbia, for example, a stadium was built around 1957 to hold the "British Empire Games". Athletes from all nations that were once part of the British Empire competed there the next summer.

At the time of the prophesy to Jacob, there was Israel the patriarch but no nation yet. Only after the exile of the ten tribes did a part of Israel become known as "goyim". So it just occurred to me that a "Company of Nations" when this prophesy was first given referred to a "congregation of "goyim"; or using a New Testament expression, a congregation of gentiles; a company controlled by the crown of England, i.e. the descendants of King Solomon, the son of King David, the descendant of Israel. In fact the Hebrew word "goyim" is used in this prophesy to Israel.

Jay

---
Brit-Am Reply:
Our present understanding is that "A Nation and a Company of Nations" refers to the Jews [and in our times to the Jewish State of Israel] as A Nation and to the Israelite Tribes [headed by Joseph] as a Company of Nations.

When Jacob had the name Israel confirmed by the Almighty he was given the blessing:

[Genesis 35:10] AND GOD SAID UNTO HIM, THY NAME IS JACOB: THY NAME SHALL NOT BE CALLED ANY MORE JACOB, BUT ISRAEL SHALL BE THY NAME: AND HE CALLED HIS NAME ISRAEL.
[Genesis 35:11] AND GOD SAID UNTO HIM, I AM GOD ALMIGHTY: BE FRUITFUL AND MULTIPLY; A NATION AND A COMPANY OF NATIONS SHALL BE OF THEE, AND KINGS SHALL COME OUT OF THY LOINS.

In Hebrew the expression here is A NATION AND A COMPANY OF NATIONS is Goi ve-Kahal Goim.
Kahal Goim is Company of Nations or Peoples.
Goi means nation or people. Goim is the plural.
Another word for nation or people in Hebrew is Am, in plural Amim.
Goi and Am have a slight difference in meaning between them but they can be used interchangeably.

Later, When about to bless the Sons of Joseph, Israel recalled how the Almighty had appeared unto him and blessed him and promised that from him would emerge a Kahal Amim i.e. A Community of Peoples or A COMPANY OF NATIONS.

[Genesis 48:4] AND SAID UNTO ME, BEHOLD, I WILL MAKE THEE FRUITFUL, AND MULTIPLY THEE, AND I WILL MAKE OF THEE A MULTITUDE OF PEOPLE [Kahal Amim i.e. A Community of Peoples]; AND WILL GIVE THIS LAND TO THY SEED AFTER THEE FOR AN EVERLASTING POSSESSION.
In this case he does refer to A NATION AND A COMPANY OF NATIONS but only to a "Kahal Amim" i.e. to A COMPANY OF NATIONS.
This could justify the association of the Company of nations with Joseph (and by implication also the rest of the Ten Tribes) and a Nation with Judah.


---
---

6. David McLeod: Formation of the Union Jack
Re: Brit-Am Now no. 1385





St. George's cross + St. Andrew's Cross+ St Patrick's Cross
= Union Jack

---
---
7. Does the Messiah son of Joseph Presage Christianity
Shalom Yair -
Based on your commentary (below) of there being two Messiahs; is there possibility that not "two" Messiahs, but, rather two times in which Messiah comes to His own?
Thank you,

Troy D. Christensen
---
Brit-Am Reply:
(a) We said:

http://www.britam.org/deuteronomy/
8nitzavimvayelec.html
[DEUT 31:7] AND MOSES CALLED UNTO JOSHUA, AND SAID UNTO HIM IN THE SIGHT OF ALL ISRAEL, BE STRONG AND OF A GOOD COURAGE: FOR THOU MUST GO WITH THIS PEOPLE UNTO THE LAND WHICH THE LORD HATH SWORN UNTO THEIR FATHERS TO GIVE THEM; AND THOU SHALT CAUSE THEM TO INHERIT IT.
Joshua was of the Tribe of Ephraim, Moses belonged to the Tribe of Levi. Ephraim and Menasseh were the two tribes of Joseph.
Joshua is taken as being a type of the Messiah son of Joseph.
There will be two Messiahs, one a descendant of Ephraim who will lead the Ten Tribes back to their source and wage wars against the adversaries of Israel. He will also assist the Jews return to their land and rebuild it and according to some be connected with re-building the Temple.
The Jews belong primarily to Judah though most of Levi also joined them. Moses is therefore prototypical of Judah especially since Moses transmitted the Law and Judah maintained and strengthened it.
In addition to the Messiah son of Joseph there will also appear (somewhat later but co-eval) the Messiah son of David who will first head Judah, return the Jews back to keeping the Law and then give the Law to all Israel. It is not certain whether the Messiah son of David will initiate the re-unification with the Ten Tribes or this will already have taken place. The Messiah son of David will be responsible for affirming the identification of each Israelite individual and inform him what Tribe he belongs to.
---

(b) Judah and Joseph will eventually re-unite and they will be ruled over by David meaning David himself or one of his descendants.
Our interest in the Messiah son of Joseph is mainly due to him representing the future leader of the Ten Tribes before their return.
By seeing what was said about him in this regard we may sometimes obtain indications concerning the Lost Ten Tribes (who he will head) in general.
There are some who consider the whole idea in Judaism concerning the Messiah son of Joseph to have been inspired by Christianity.
It would seem however that the notion or something similar to it probably existed for some while prior to the Christian Era.
In Judaism the concept of Messiah son of Joseph has existed for some time but in the past not much importance seems to have been attached to it.
The whole concept was treated as something of an obscure possibility until recent times.
It is now sometimes linked with the Zionist Movement and modern developments.
The Jewish notion of Messiah son of Joseph does not confirm Christianity nor does it contradict it.
It should be considered on its own merits as a separate issue.


---
---
---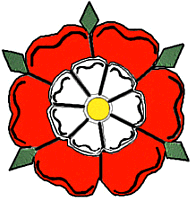 Pleased with what you read?
The Brit-Am enterprise is a Biblical work.
God willing, they who assist Brit-Am will be blessed.
Brit-Am depends on contributions alongside purchases of our publications
Click Here to make an offering.
Click Here to view our publications.
---
---
---
'It is impossible to rightly govern the world without
God or the Bible.'
George Washington
---
---

Brit-Am is the "still small voice" that contains the truth.
[1-Kings 19:12] AND AFTER THE EARTHQUAKE A FIRE; BUT THE LORD WAS NOT IN THE FIRE: AND AFTER THE FIRE A STILL SMALL VOICE.
















Home