body style="margin-left: 70px;margin-right: 70px;margin-top: 70pt;margin-bottom: 70pt;">

Brit-Am Now no. 1375
The Lost Ten Tribes of Israel Movement
7 August 2009, 17 Av 5769
Contents:
1. More Feedback from Tamar
(a) Cindy: My husband and I enjoyed this broadcast very much
(b) Daniel
Duffield

: a great interview!
2. Simeon in South Africa and Individual Tribal Identity
3. Bert Lorenz:
Question on Early Dispersion of Israelites Prior to the Assyrian Exile





1. More Feedback from Tamar
re
Audio: Are [some] Americans Part of the Lost Ten Tribes of Israel?
A7 Radio's "The Tamar Yonah Show" with Tamar Yonah
http://www.israelnationalnews.com/Radio/News.aspx/1178
Or
http://britam.org/Broadcasts/newBAMBI/tamarBrit.mp3

================================================
================================================



(a) Cindy: My husband and I enjoyed this broadcast very much



Thanks for the wonderful work you do informing and teaching all who will listen. My husband and I enjoyed this broadcast very much and have forwarded the link to others in hopes they will listen, and support for Israel will grow.
Keep it up Tamar! We love you!
Cindy

================================================
================================================



(b) Daniel

Duffield

: a great interview!

Hi Tamar,

I just wanted to say thanks for your shows. I frequently download them and listen to them. I recently listened to your interview of Yair Davidiy from a show in mid-July. It was a great interview! Yair played a role in my realization of who I am and the Almighty calling me to return to Him. I am sure your interview with him will help others that HaShem is awakening for the Exodus back to Him and His land.

As for me, I am in the early stages of preparation for the soon return. The Mashiach will soon be here and the door will open for me and other 10-tribers to return to stand with our brother Judah and fight evil. ...I believe that 10-tribers coming this fall to repent for our fathers sin of leaving HaShem's truth is critical in the process of our return. HaShem says return to me and I will return to you. We all need to do our part and then watch the Mighty Hand of G_d bring His promises to fulfillment.

Shalom, Daniel

---
---

2. Simeon in South Africa and Individual Tribal Identity
A wrote:

I have identified that I might be a descendant of Simeon but I cannot establish any links to South Africa?? My maiden name JXXX and the emblem of the surname exactly that of Simeon and the characteristics just as you described. Blonde, blue eyes, tall and strong especially the males and usually in the profession of war, this is now my direct grandfathers in the Anglo Boer war against the British as well as Apartheid and second world war, very brave and sometimes fast with tempers and will not hesitate to attack enemy? ( I am Afrikaans and my ancestors come from Leiden Holland )

How can I find out more?

What is the meaning of a fleur de lis on a family emblem??

Thank you

A
================================================
================================================
Brit-Am Reply:
We identified Simeon with Irish and Welsh but also (in "The Tribes") noted offshoots elsewhere in Europe.
Simeon was to be scattered amongst the other Tribes.
I WILL DIVIDE THEM IN JACOB, AND SCATTER THEM IN ISRAEL [Genesis 49:7].
Individual Tribal identifications are always difficult.
This is similar to genealogical studies in general: You may spend some time on a particular track and then suddenly find that the answer lies elsewhere. Even so, the research itself is new really wasted.
The Afrikaners in South Africa came from Germany, Huguenot France, and the Netherlands but also included Scottish, English, Welsh, Jews, Africans, and Asians.

We understood the fleur de lis (Lily-flower, traditional symbol of France) to represent the Mandrakes of Reuben.
It is interesting however that a Jewish coin from the Maccabee-Hasmonean times (ca. 100 BCE?) depicts a fleur-de-lis.
This design has been re-circulated and is now to be found on the One New Shekel coin piece which is the most common coin now in use in the State of Israel.

Our advice to all Israelites such as yourself at present is to relate to your possible individual Tribal Assocations as something of a possibility you may never be really sure of.
Concentrate on your Israelite Heritage from a Biblical Perspective in general.
God bless you
Yair Davidiy

---
---

3. Bert Lorenz: Question on Early Dispersion of Israelites Prior to the Assyrian Exile
From: nlorenz@unr.nevada.edu
Yair,

Are you familiar with the theory or ideas regarding the first exodus from Egypt by the Zarahite leaders? As I understand it, when the Israelites were about to be forced into bondage, the Zarahite leaders left by sea and founded Troy and influenced the Greek culture. Later, the famous Trojan/Zarahite named Brutus landed in Britain 1103 BC.

Cyrus Gordon apparently showed some of this in his work and I found the following excerpt on Wikipedia.
Not afraid of scholarly controversy, Gordon challenged traditional theories about Greek and Hebrew cultures. In the 1960s, he declared his examination of Minoan (Cretan) texts corroborated his long-held theory that Greek and Hebrew cultures stemmed from a common Semitic heritage.

Keep up the good work!

Bert
================================================
================================================
Brit-Am Reply:
Concerning both Zerah (Zarah, Zerach) , Israelites in Troy, and Israelites leaving the Land of Israel before the Assyrian Conquest we have written on this matter in the past.
Rabbinical Commentators also made assertions along the same lines, e.g.


[Numbers 24:7] HE SHALL POUR THE WATER OUT OF HIS BUCKETS, AND HIS SEED SHALL BE IN MANY WATERS, AND HIS KING SHALL BE HIGHER THAN

AGAG

, AND HIS KINGDOM SHALL BE EXALTED.
##POUR THE WATER OUT OF HIS BUCKETS##
The Commentator, #The Natziv#, on this verse brings a tradition concerning a partial exile of Israelites even before the Assyrian Conquest and Exile of the Ten Tribes.
He says: #In the time of the Judges there were many wars and many were expelled amongst the peoples of the world.#
Also in our work "Lost Israelite Identity" we gave more information along these lines.
http://www.britam.org/Identity.html

Walt Baucum has written an entire book (that we published, now sell and recommend) on this subject:
http://www.britam.org/baucumcover.html

We recommend the above works but we also disagree with the dating used though the descriptions given are very valuable.

Whether or not Israelites were dispersed before the Assyrian Exile is a possibility needing further study.
Our attitude at present is to seek as a first option to allocate all evidence of Israelite Presence outside of Israel to after the Assyrian Exile.

Minoan (Cretan) Civilization is conventionally dated from ca. 1500 BCE and Mycenean Greek ca. 1200-1000 BCE.
We consider the Minoans to be the same as the Philistines (who in par came from Crete), that Minoan and Mycenean Civilizations existed alongside each other, and that Mycenean Civilization in many respects was shared by Greeks, Phoenicans, and Israelites.
Regardless of when these cultures began we believe that they were still predominant in Neo-Assyrian times (after 700 BCE) and that we can use archaeological findings concerning them to help us trace the Lost Tribes of Israel.
We have published some research on this subjects (and God willing in future will publish more) and in some respects consider ourselves pathfinders in this field.
A summary of some of our findings is given in our book "Origin".
http://britam.org/origin.html

---
---
---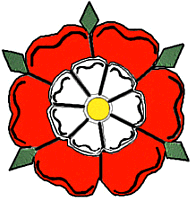 Pleased with what you read?
The Brit-Am enterprise is a Biblical work.
God willing, they who assist Brit-Am will be blessed.
Brit-Am depends on contributions alongside purchases of our publications
Click Here to make an offering.
Click Here to view our publications.
---
---
---
'It is impossible to rightly govern the world without
God or the Bible.'
George Washington
---
---

Brit-Am is the "still small voice" that contains the truth.
[1-Kings 19:12] AND AFTER THE EARTHQUAKE A FIRE; BUT THE LORD WAS NOT IN THE FIRE: AND AFTER THE FIRE A STILL SMALL VOICE.
















Home