body style="margin-left: 70px;margin-right: 70px;margin-top: 70pt;margin-bottom: 70pt;">

Brit-Am Now no. 1373
The Lost Ten Tribes of Israel Movement
31 July 2009, 10 Av 5769
Contents:
1. Jeff King: Lost Tribes
2. Robert Berentz: British Oaks
3. Books Received





1. Jeff King: Lost Tribes
From: Jeff King <jking@narrow-gate.net>

Hello Yair,

I heard you interviewed on the Tamar Yonah show about the lost tribes migrating to America. Excellent. I totally agree with your research.

I live in America; my descendants are from England mostly, and Norway. I wonder if some of them were from the lost tribes, which might explain why I'm drawn to the Jewish people and Hebraic roots of Christianity, including the biblical feasts which I believe are dress rehearsals for the coming of Messiah.

I am a journalist/photographer in the Seattle area. I recently wrote a story on an American soldier in World War II who discovered the Nazi's top-secret V1 and V2 missile factory and adjoining Concentration Camp Dora. His discovery enabled America to seize Germany's prized rocket technology ? beating the Russian army by mere hours ? and led to the liberation of camps across Europe. This was kept secret for more than 50 years. I thought you might be blessed to read it. It's one of the most amazing stories I've ever heard. Here's the link:

http://www.narrow-gate.net/jeffking/archives/002861.html

I totally agree with you that the lost tribes will rejoin Judah in
Messianic times.

Keep up the good work. Many blessings,

Jeff King


---

---


2. Robert
Berentz

: British Oaks
Brit Ruled - Because of the British Oak trees for ship building ..
superior to any other tree in any other place.

---
---

3. Books Received



Be a

Mensch

. Why Good Character is the Key to a Life of Happiness, Health, Wealth, and Love


An Anthology Compiled by Moshe Kaplan, MD, Israel, 2009



The Megalithic Odyssey. A Search for the Master Builders of the

Bodmin

Moor Astronomical Complex of Stone Circles and Giant Cairns

by Christian O'Brien, UK, 1983



From the Ashes of Angels. The Forbidden Legacy of a Fallen Race

, by Andrew Collins, USA, 2001.



The Jewish Kingdom of

Kuzar

. The Rise and Fall of the Legendary Country of Converts

(an Historical Novel) by Rabbi Zelig Shachnowitz, Israel 2007 (originally published in German 1927, then in Hebrew in 1980).



Divrei

Dovid

. Learning to Love Judaism

by Dovid HaCohen Rubin, Israel, 2009


---
---
---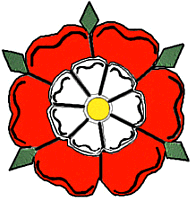 Pleased with what you read?
The Brit-Am enterprise is a Biblical work.
God willing, they who assist Brit-Am will be blessed.
Brit-Am depends on contributions alongside purchases of our publications
Click Here to make an offering.
Click Here to view our publications.
---
---
---
'It is impossible to rightly govern the world without
God or the Bible.'
George Washington
---
---

Brit-Am is the "still small voice" that contains the truth.
[1-Kings 19:12] AND AFTER THE EARTHQUAKE A FIRE; BUT THE LORD WAS NOT IN THE FIRE: AND AFTER THE FIRE A STILL SMALL VOICE.







Home