body style="margin-left: 70px;margin-right: 70px;margin-top: 70pt;margin-bottom: 70pt;">

Brit-Am Now no. 1369
The Lost Ten Tribes of Israel Movement
16 July 2009, 24 Tammuz 5769
Contents:
1. Daniel

Duffield

: A great interview!
2. David

Tempelhoff

: Enjoyed your radio conversation.
3. New Message on

britam.org

Frontpage







1. Daniel
Duffield

: A great interview!


Re: Tamar Yonah (Arutz-7) Interviews Yair Davidiy
http://britam.org/Broadcasts/newBAMBI/tamarBrit.mp3

Hi Yair,

I downloaded and listened to the interview you did with Tamar. It was a great interview that summarized lots of good information concerning the lost 10 tribes. The Almighty is using this information to lead those that are truly searching for and listening to His voice back to Him and His land. These are very exciting times. I appreciate and support all your efforts. Thanks for all your hard work. May the Almighty richly bless you and the task He has you doing!

Shalom, Daniel



A7 Radio's "The Tamar

Yonah

Show" with Tamar

Yonah


http://britam.org/Broadcasts/newBAMBI/tamarBrit.mp3


Listen Now! Researcher and author,

Yair

Davidiy

from

www.BritAm.org

tells us that many Americans today originate from the Lost Ten Tribes of Israel, and will soon be gathered back home to Israel a s stated in Ezekiel 11:17-22. It is therefore the responsibility that those Americans today who feel they are somehow connected to these lost ten tribes, that they need to stand up now, take a stand, and support Israel and the Jewish People.

Davidiy

goes on and describes where many of the different tribes are believed to have migrated to, and why they went 'west' to settle the new world. An interesting and undoubtedly controversial program!
---
---

2. David

Tempelhoff

: Enjoyed your radio conversation.


re
New BAMBI
http://www.britam.org/Broadcasts/NewBambi.html
Latest Interview (14 July 2009):
http://britam.org/Broadcasts/newBAMBI/tamarBrit.mp3

Hello Yair,

I enjoyed your radio conversation.
You made a comment about Israel ( all 12 tribes) Prophesied to be a ruler of seas.
It is fitting that God has ordained this because the Laws, precepts and instruction from The Bible are light to all peoples.
G-d gave all the tools to Israel to be able to absorb new cultures and strange ways without becoming corrupt.
Israel is a blessing to all nations when the Bible is obeyed.

I venture to say upright and skilled men/women of Israel would be able to handle space travel. God made the universe and all the galaxies------His laws apply there too. Right and wrong does not change in space.

Is there any reference to man ever leaving the planet in Torah?

I know we have a lot going on hear on earth now---but I was wondering.

Cheers,
Dave

---
---
3. New Message on
britam.org
Frontpage
Descendants of the Lost Ten Tribes are today found amongst Western Nations according to the Bible and Rabbinical Commentary supplemented by historical and related studies. It is in these countries that Israelite Tribes realized their Destined Ancestral Expression. This is what was prophesied. It is what took place. It obligates us to take heed of who we are and all that it entails. This is the message of the Bible to you, now!

The USA and related nations have an obligation as Israelite Nations to fulfill their destiny. You are obligated by the Bible to be a great nation, uplift humanity, internalize Biblical Consciousness, maintain Biblical values, look after yourselves not only for your own sake but also for the sake of the rest of humanity. You should also support the Jews and the State of Israel: Again for your sake (as God-fearing Hebrews) as much as theirs.
---
---
---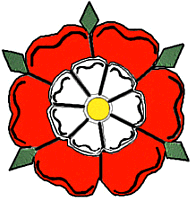 Pleased with what you read?
The Brit-Am enterprise is a Biblical work.
God willing, they who assist Brit-Am will be blessed.
Brit-Am depends on contributions alongside purchases of our publications
Click Here to make an offering.
Click Here to view our publications.
---
---
---
'It is impossible to rightly govern the world without
God or the Bible.'
George Washington
---
---

Brit-Am is the "still small voice" that contains the truth.
[1-Kings 19:12] AND AFTER THE EARTHQUAKE A FIRE; BUT THE LORD WAS NOT IN THE FIRE: AND AFTER THE FIRE A STILL SMALL VOICE.
















Home