body style="margin-left: 70px;margin-right: 70px;margin-top: 70pt;margin-bottom: 70pt;">

Brit-Am Now no. 1368
The Lost Ten Tribes of Israel Movement
15 July 2009, 23 Tammuz 5769
Contents:
1. Cam Rea: Very good interview
2. Cam Rea: Mr. Collins did a good job
3. Tamar
Yonah

(Arutz-7) Interviews

Yair

Davidiy







1. Cam Rea: Very good interview
From: Cam Rea <tragicpoet77@yahoo.com>
Re: Tamar Yonah (Arutz-7) Interviews Yair Davidiy
Very good interview Mr. Davidiy I really enjoyed it.

Thank you
Cam Rea

---
---

2. Cam Rea: Mr. Collins did a good job
From: Cam Rea <tragicpoet77@yahoo.com>
Re: Brit-Am Now no. 1367
http://britam.org/now/1367Now.html#Steven
#3. Steven Collins Talk
Mr. Collins did a good job but even more important was able to spread the subject.
Cam Rea

---
---

3. Tamar

Yonah

(Arutz-7) Interviews

Yair

Davidiy


Yair Davidiy representing the Brit-Am Ten Tribes Movement was interviewed by Yamar Yonah on Israel National Radio (Arutz-7).
Download from the Brit-Am Site
http://britam.org/Broadcasts/newBAMBI/tamarBrit.mp3
Or from:
Israel National News
http://www.israelnationalnews.com/Radio/News.aspx/1178

This is the blurb from Israel National News:

Audio: Are [some] Americans Part of the Lost Ten Tribes of Israel?

7/14/2009 11:08:00 AM
A7 Radio's "The Tamar

Yonah

Show" with Tamar

Yonah


Listen Now!

Researcher and author,

Yair

Davidiy

from

www.BritAm.org

tells us that many Americans today originate from the Lost Ten Tribes of Israel, and will soon be gathered back home to Israel as stated in Ezekiel 11:17-22. It is therefore the responsibility that those Americans today who feel they are somehow connected to these lost ten tribes, that they need to stand up now, take a stand, and support Israel and the Jewish People.

Davidiy

goes on and describes where many of the different tribes are believed to have migrated to, and why they went 'west' to settle the new world. An interesting and undoubtedly controversial program!
Here is the message from Tamar concerning the show.
Listen to the Broadcast if you will and send your reactions to both Tamar and to Brit-Am.


From: Tamar Yonah <TamarY@IsraelNationalRadio.com>
Subject: The Show we did is now uploaded to our web page to hear on demand.



Shalom

Yair

!

This is just a short note to say thank you for coming on the show.

You can hear the show or download it for your computer at our website:


www.IsraelNationalRadio.com

the specific download page is:


http://www.israelnationalnews.com/Radio/News.aspx/1178


The show will be available to download or hear for only one week.
Please make sure you let others know this if they want to hear the show, as after the week is up, the show will no longer be available.

Choose 'LISTEN NOW' or 'DOWNLOAD' it to your computer.

Don't forget that you can download the show to your computer and save it or burn it onto a CD. If you chose to upload the video to your own web site for your own readers and listeners, we only ask that you give Israel National News credit by putting a link to our web site on yours.

If you have any questions, please don't hesitate to contact me.

All the best and thanks for coming on the program.

Tamar
---
---
---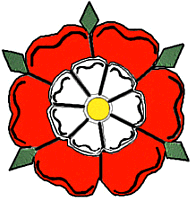 Pleased with what you read?
The Brit-Am enterprise is a Biblical work.
God willing, they who assist Brit-Am will be blessed.
Brit-Am depends on contributions alongside purchases of our publications
Click Here to make an offering.
Click Here to view our publications.
---
---
---
'It is impossible to rightly govern the world without
God or the Bible.'
George Washington
---
---

Brit-Am is the "still small voice" that contains the truth.
[1-Kings 19:12] AND AFTER THE EARTHQUAKE A FIRE; BUT THE LORD WAS NOT IN THE FIRE: AND AFTER THE FIRE A STILL SMALL VOICE.







Home