body style="margin-left: 70px;margin-right: 70px;margin-top: 70pt;margin-bottom: 70pt;">
(Numbers 22:2-25:9) included a second portion

that concentrated on proofs concerning the Lost Ten Tribes.

The broadcast we did on this section was one of our better attempts.
These proofs are important and they are presented in Scripture as interlocking parts of the one whole subject.
Each aspect complements the other.

Balak-2: Blessings to Israel. Proofs concerning the Lost Ten Tribes
http://www.britam.org/numbers/7balak2.html

Second half of Balak Numbers 22:40-22:39
http://britam.org/Broadcasts/newBAMBI/ParBalak2.mp3
(1 hour 7 minutes)

Blessings to Israel. Proofs concerning the Lost Ten Tribes. Irrevocable Blessings, In Many oceans, Ruler of the Waves, Material Prosperity, Distributor of Wealth and enabling of well-being to the rest of humanity, Most Powerful Ethnicity in the World, Civilizer of Mankind.

These Biblical Proofs are basically nearly
what all our teachings are based upon.

All the rest (additional Biblical Studies. Historical researches, Rabbinical commentaries, etc)
mainly serve to confirm our initial conclusions and broaden our understanding.

---
---

2. The Brit-Am Message to Citizens of the USA
You are on the whole probably descendants of Israel.
As individuals however none of you can be entirely certain that you are entirely of Israelite Descent.
Nevertheless in Biblical terms your country and at the least a substantial proportion of your population are indeed Hebrews. You are where you are due to Divine Providence.
Every individual is part of the community as a unity.
As such each one of you has a duty to identify with his nation and with its Israelite uniqueness.
Our understanding is that you should take an interest in your Israelite Origins or at the least in the Israelite Characteristics and their Biblical Significance of your nation as explained by the Brit-Am Ten Tribes Movement.
You should deepen and intensify your knowledge of Scripture and Biblical Consciousness.
You have a duty to yourselves, your families, and your people to do as well as you can for yourselves in such a way that the entire community benefits along with you.
Love your neighbors as being part of the Israelite nation and respect the Jews.
Give your support to the State of Israel.

---
---

3. Steven Collins Talk
From: Steve Collins <scollins@sio.midco.net>
Subject: Message on LTT to local church
Shalom Yair,

On July 5, I was invited to give the message to a local Evangelical church, The Church at the Gate, here in Sioux Falls, SD. It is one of the larger Evangelical churches in Sioux Falls. Reuven Prager was hosted here last summer. My message was on the LTT, the identity of the modern USA as being primarily the tribe of Manasseh and my perspectives on Ezekiel 38-39. Here is the audio link if you want to hear what I had to say. It was well-received, and I hope this message spreads to other Evangelical Churches elsewhere! The link is from the church's website as my webmaster does not yet have it posted at my website for people to access.
Steve
http://churchatthegate.com/podcast/2009-07-05.mp3


---
---
---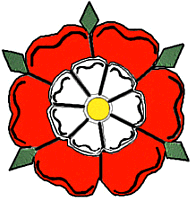 Pleased with what you read?
The Brit-Am enterprise is a Biblical work.
God willing, they who assist Brit-Am will be blessed.
Brit-Am depends on contributions alongside purchases of our publications
Click Here to make an offering.
Click Here to view our publications.
---
---
---
'It is impossible to rightly govern the world without God or the Bible.'
George Washington
---
---

Brit-Am is the "still small voice" that contains the truth.
[1-Kings 19:12] AND AFTER THE EARTHQUAKE A FIRE; BUT THE LORD WAS NOT IN THE FIRE: AND AFTER THE FIRE A STILL SMALL VOICE.
















Home