body style="margin-left: 70px;margin-right: 70px;margin-top: 70pt;margin-bottom: 70pt;">

Brit-Am Now no. 1365
The Lost Ten Tribes of Israel Movement
8 July 2009, 16 Tammuz 5769
Contents:
1. Brian
Patmore

:

Hashem

has HIS purpose!
2. Ron Fraser: One Day the Whole World will Acknowledge!
3.#A very large yearning to keep the Ten commands#
Being an Israelite or Jewish





1. Brian

Patmore

:

Hashem

has HIS purpose!
From: Brian Patmore <manco_yupanqui@bigpond.com>
Re: Brit-Am Now no. 1364
http://britam.org/now/1364Now.html#George
#1. George Helon: What Might Have Happened to the Genealogies of the Tribes?
How Did the Ten Tribes Forget Who They were?

Shalom Yair,

Regarding the lack of genealogical records of the ten tribes lost in the Diaspora, please remind folks that this was Hashem's intent as per prophecy that they must not remember who they are at the appropriate time, NOW !!

Hashem has his purpose and all must respect it !!

His wisdom is much greater than ours !!

The genealogical records in the temple were destroyed by the invading armies and also the Romans did the same as well in regard to Yahudah.

Hashem has his strategy, respect it !! It is for good purpose, that we can be sure of !!

You are right regarding the Israelite nations, THEY ARE ISRAELITE AND ARE BLESSED BY HASHEM !!

WAKE UP AND THANK HASHEM FOR WHAT YOU HAVE AND PROTECT IT !!

THE ENEMY IS A PROWLING SERPENT THAT CANNOT BE TRUSTED !! YOU HAVE AN OBLIGATION TO TREASURE AND DEFEND WHAT HASHEM HAS GIVEN YOU !!

HOW CAN HE TRUST YOU WITH ISRAEL, "OUR HOME", IF YOU WILL NOT BE VIGILANT IN REGARD TO WHAT YOU ALREADY HAVE ?

You learn what to do where you are now, then you will put that in to practice when we return home to the land of our fathers and Hashem !!

Respect yourselves, your blessings, the fact that you do have blessings whilst you still have them, and Hashem and his Torah !!

Brian

Brisbane

---
---

2. Ron Fraser: One Day the Whole World will Acknowledge!
RE: Brit-Am Now no. 1364
#3. New Evidence Helps Confirm Brit-Am Historical Researches
http://britam.org/now/1364Now.html#New

Greetings Yair!

Regarding "New Evidence Helps Confirm Brit-Am Historical Researches",
once again the biblical evidence and the prophecies about Israel are vindicated.

Keep up the great work.

One day, not only the nations of Israel, but the entire world will have to acknowledge the reality of the identity of Judah and of Israel.

Shalom,

Ron Fraser

---
---

3.#A very large yearning to keep the Ten Commands#
Being an Israelite or Jewish

Marsha wrote:

I was reading about the Lost Tribes of Israel and Jews and how you feel inside concerning this and this answered many questions. I have always wanted to be a Jew. My aunt said she felt the same. My daughter feels the same. We have a very large yearning to keep the Ten commands of Exodus 20, including the Sev. Day Sabboth. Reading this has maybe answered why we feel like we do. We know we are from Netherlands, and possibly Jewish, but do not know know for sure. We also know we have ancestors from France and England. My husband has ancestors from Scotland and Wales. We are all from England, Wales, Netherlands, France and Scotland. Thank you
---
---

Brit-Am Reply:
You describe a common phenomenon in our generation.
We attribute this to an instinctive arousal on the part of Lost Israelites in anticipation of the coming Messianic Era and future definite identification of those who are Israelites.
Regarding your keeping the commandments and how you should keep them this is a religious question beyond our sphere but see what we have written elsewhere.
Even if you did have Jewish ancestors it probably would not make much difference at this stage from a religious point of view though it might be worth finding out.
It is good to hear from you.
It is always good to hear from people such as yourselves whose consciousness of their ancestral heritage has been aroused.
The best advice (if advice is required) in our opinion is for Israelites such as yourselves to find their own way according to their individual situation while working towards a more general acceptance and acknowledgment of the Brit-Am Ten Tribes Movement message.
God bless you
Yair Davidiy

---
---
---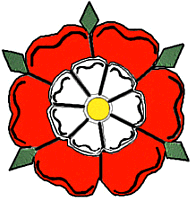 Pleased with what you read?
The Brit-Am enterprise is a Biblical work.
God willing, they who assist Brit-Am will be blessed.
Brit-Am depends on contributions alongside purchases of our publications
Click Here to make an offering.
Click Here to view our publications.
---
---
---
'It is impossible to rightly govern the world without God or the Bible.'
George Washington
---
---

Brit-Am is the "still small voice" that contains the truth.
[1-Kings 19:12] AND AFTER THE EARTHQUAKE A FIRE; BUT THE LORD WAS NOT IN THE FIRE: AND AFTER THE FIRE A STILL SMALL VOICE.







Home