body style="margin-left: 70px;margin-right: 70px;margin-top: 70pt;margin-bottom: 70pt;">

Brit-Am Now no. 1360
The Lost Ten Tribes of Israel Movement
June 24 2009, 3 Tammuz 5769
Contents:
1. D: Possible "Mercy" Scam??
2. Thomas Malloy: Brit-Am Suggestion "An Excellent Program"
3. Books Received
"Christian Identity. The Aryan American Bloodline Religion" by Chester L. Quarles,
"The Anglo Files. A Field
Guid

to the British" by Sarah

Lyall

,
"

Sabotnikim

be

Galil

" [Hebrew]

Subbotnicks

in the Galilee. Russian Proselytes by Conviction in the Galilee
by

Yoav

Regev







1. D: Possible "Mercy" Scam??
Re: Brit-Am Now no. 1358 Ten Tribes
Dear Yair
I too have had an Email from 'Mercy' seeking friendship but suspect it is a 'scam' in the making. I should warn your subscribers of this possible threat. Unfortunately I 'fell' for this initial approach because it mentioned Brit-Am and my profile on your site. The email I received consequently was in broken and practically unreadable English. So, be warned.
Shalom
D

---
---

2. Thomas Malloy: Brit-Am Suggestion "An Excellent Program"
Subject: 1358
http://britam.org/now/1358Now.html#The


#7. The Implications of the Brit-Am Ten Tribes Message



You wrote;

It evokes the need for greater Biblical Consciousness, adoption of Biblical Values, Realization of new responsibilities and liabilities on the national and personal levels, a need to support Jewish settlement in the Land of Israel alongside at some stage a need for Western colonization of relevant Middle East areas.

It's an excellent program Yair, too bad all of the societal indicants are all in the opposite direction.

---
---

3. Books Received


"Christian Identity. The Aryan American Bloodline Religion" by Chester L. Quarles,


2004, USA published by McFarland & Co.
[looks good, analyses anti-Jewish Identity groups in the USA, etc,]



"The Anglo Files. A Field

Guid

to the British" by Sarah

Lyall

,

2009, USA, Publisher: W.W. Norton & Co.
[Interesting, Amusing, and also revealing. Shows aspects of British character especially that of English elites, public school boys, journalists, rich, politicians, celebrities, etc. Tolerance of sexual deviations, homosexuality, drunkenness, and violence alongside reserve and politeness, etc Have only read part of the book so far.
"The Drunkards of Ephraim"? Isaiah 28:1]

"Sabotnikim be Galil" [Hebrew] Subbotnicks in the Galilee. Russian Proselytes by Conviction in the Galilee
by Yoav Regev, 2009, Israel.
Hebrew-language work describing Russian Christian families who adopted Jewish customs (early "Ephraimites"?) then converted to Judaism and came to "Palestine" in the 1800s to help build up the Zionist pioneer farming enterprises in the Galilee.
Book looks interesting, could contain information of value.

---
---
---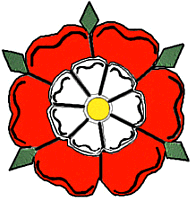 Pleased with what you read?
The Brit-Am enterprise is a Biblical work.
God willing, they who assist Brit-Am will be blessed.
Brit-Am depends on contributions alongside purchases of our publications
Click Here to make an offering.
Click Here to view our publications.
---
---
---
'It is impossible to rightly govern the world without God or the Bible.'
George Washington
---
---

Brit-Am is the "still small voice" that contains the truth.
[1-Kings 19:12] AND AFTER THE EARTHQUAKE A FIRE; BUT THE LORD WAS NOT IN THE FIRE: AND AFTER THE FIRE A STILL SMALL VOICE.
















Home