body style="margin-left: 70px;margin-right: 70px;margin-top: 70pt;margin-bottom: 70pt;">


Brit-Am Now no. 1350 Ten Tribes


June 4 2009, 12 Sivan 5769
Contents:
1. Thomas Malloy: America in the Bible
2. Brian

Patmore

: Unity of all the Tribes is Needed!
3. New Brit-Am Ten Tribes Web Site in Hebrew Language
4. Hezakiah Appreciates Brit-Am Biblical Study
5. Help the Brit-Am Ten Tribes Movement





1. Thomas Malloy: America in the Bible
re Brit-Am Now no. 1349 Ten Tribes
#2. Jewish Input into British Israel
http://britam.org/now/1349Now.html#Jewish

Dear Yair;

You wrote; British Israel however in Britain always contained some elements that were basically pro-Jewish and in the beginning most of them had been philo-Semites.

The hard core B I advocates either want to replace the Jews, or they ignore Allen's interpretation of Jeremiah 49. He draws a line from Jerusalem north and west. The people who populated American and the British Common Wealth nations came from along that line not just England.

I met an eschatology teacher. He can't find America in the Bible. I'm going to make the case based on Genesis 49, et al. I will also mention the two horned beast what comes up out of the earth, I think that's in Daniel or it's twin the Revelation.

---
---

2. Brian

Patmore

: Unity of all the Tribes is Needed!
From: Brian Patmore <manco_yupanqui@bigpond.com>
Re: Brit-Am Now no. 1349 Ten Tribes
#3. David Hughes: Remarks on the Davidic Dynasty
http://britam.org/now/1349Now.html#David

Shalom Yair,

Regarding the European/British Royal families claiming Davidic lineage.

Please note that the shield/coat of arms of the line of Robert de Bruce, former king of Scotland, is the rampaging lion (Ariel) of Judah surrounded by purple, signifying lineage from Zarah/Zerah Ben Judah.

They claim this lineage from their descent from the Irish line of Zerah/Zarah.

There is a Hastings family here in Australia (living in South Australia as I understand) that according to researchers should be the present day Royal Family of England. This was published in newspapers here in Australia some time ago. The father of the family stated that he was aware that he should be the British King (apparently there was some lie created centuries ago that got the present family onto the throne) but was not interested personally and was happy living here with his family and friends.

Claims to and fro regarding Davidic descent result in some saying "We are the ones !", "us not them", etc etc ! Many are bogus claims !!! The present British royal family also claim descent from the Muslim Prophet Mahommed as well !!! You will find that info on many sites on the net and it is not denied by the royals either !! That is like having an each way bet !!

But hey !! This can all be very well but in retrospect it seems to be a divisive issue and not required in these times when unification of both houses is the priority and the repentance of all Israel (both houses have to wake up to themselves as time is running out - we will be judged and punished first before [the Almighty] looks at the rest of humanity !!). After all we and our ancestors were supposed to be a light to the world and take the truth/Torah to all humanity !! I do not see that we or our ancestors have done such a great job at that one !!! Do you ???

How can any of us claim to have been chosen (leaving scripture alone for a minute) if we are such stiff necked rebellious people and not hearken to Elohim's word ???

We are so stuck up ourselves that both houses claim that they are the ones and the others are some what lesser and have to meet our requisites !!

Judah can say "Oh yeah !! We are the first home and you have to meet our conditions regarding returning home !!"

Ephraim can say " Oh Yeah !! But you would not have been able to do it, overcome all you have overcome and maintain it without our support !!"

Both are just as ridiculous arguments for example.

No one could have achieved the amazing things Judah has attained in Israel without [the Almighty] , as it is written in scripture "lest you should boast" (lest any of us should boast !!)

The people in both houses have a long path to tread before they please [the Almighty] and the His Holy Temple is built by ALL twelve tribes of greater Israel !!

RE-UNIFICATION MUST HAPPEN NOW !! REPENTANCE HAS TO HAPPEN NOW !! RETURN TO TORAH EXACTLY AS SPELT OUT BY [the Almighty] MUST TAKE PLACE RIGHT NOW !!! NOT YESTERDAY !!

THE TEMPLE MUST BE BUILT BY THE TWELVE TRIBES RIGHT NOW !!! NOT WHEN IT SUITS ONE LOT OR THE OTHER !!!

Not easy, is it mate !! BUT IT MUST BE DONE !!!! WHEN !!!! NOW !!!!

How will the forbidden plan to divide the land prosper if all the twelve tribes are united and working together ?

What the enemy fears most is the RE-UNIFICATION OF ALL ISRAEL because it would be an un-beatable combination - the twelve sticks as one in the mighty hands of [the Almighty] !!!

Who would hold the land with the largest reserves of oil in the world ? ANSWER - GREATER ISRAEL !!

Can Judah retake all the land and hold it without Ephraim ? NO !! It can take it but hold it NO !!

All need each other and all need to repent and return to [the Almighty] !!

Shalom,

Brian
Brisbane !!

---
---

3. >New Brit-Am Ten Tribes Web Site in Hebrew Language
http://www.eseretshevatim.com/
The new site is still in its infancy but looks good.
Pay it a visit and look it over even if you cannot read Hebrew.
The site was designed by Oriel Davidy.
We are still adding to it and over the next few days and weeks it will probably undergo several changes and improvements.
In the meantime the site contains three articles by Rabbi Yehonatan Davidy on the Land of Israel, Warfare, Deliverance of Captives.
In addition there is an article by Yair Davidiy on Winston Churchill and Zionism.
Our book in Hebrew, "Achim Acharim" is being revised and re-written and should be posted to the site shortly.
The basic framework already exists for what could turn out to be a nice, pleasant, and informative site in the Hebrew language that will promote knowledge of what the Brit-Am Ten Tribes Movement believes in and acceptance of it.
Contributions and Comments are welcome.

---
---



4.

Hezakiah Appreciates Brit-Am Biblical Study
From: Hezakiah4@aol.com
Re: 1-Kings 11 no.1 The Foreign Women

Thanks much for this email. I was putting together a post for a forum to show that the Oral Law is as real as the Written and was making notes about the calendar. The whole Moabite/ Ammonites oral laws concept fit right in with the post.Of course, I gave credit to where that info came from.

Best regards, your sometimes friend and sometimes adversary depending on the point of view LOL,
Hezakiah

---
---

5. Help the Brit-Am Ten Tribes Movement



Note the words below are presented not just as reading material but rather as a genuine appeal.



Brit-Am needs funds to function like everything and everybody else.

The Brit-Am Ten Tribes message is true.
It is what gets many people through the day.
Not all of them can afford to send us contributions or if they can they are not built for it.
They need those who can support us to do so so that we may function and send out our message.
Last week we sent out several messages appealing for funds but received very few answers.
The situation is difficult.
It is even more difficult for us than for some of you.
Things are hard for all of us.
There is much we do not understand.
One does what one can according to the light shown one.
From there new vistas open.
The Almighty will guide all of us.
Test it out.
Send Brit-Am an offering today.
Brit-Am still has much to contribute.
The Brit-Am message may be one of the most important that this generation has received.
Do not belittle small things.
We can still do a lot but need your help and that of others to do it.
We are pushing ahead as well as we can for as long as we can.
Every little extra counts and can make the world of difference.
Whoever helps us, according to our understanding, will be blessed.
Let us know that help is on the way.
Brit-Am is not only us but also you.
We do what we do because it should be done and is worth doing.
This is not only for our own sake but also on your behalf.
Through helping the Brit-Am Ten Tribes Movement you will be doing good to us and to yourselves
and to others who in some cases are like yourself and in others different but still descendants of Israel.
God bless you all
Yair Davidiy


---
---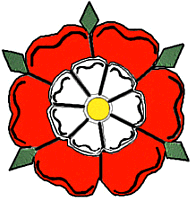 Pleased with what you read?
The Brit-Am enterprise is a Biblical work.
God willing, they who assist Brit-Am will be blessed.
Brit-Am depends on contributions alongside purchases of our publications
Click Here to make an offering.
Click Here to view our publications.
---
---
---
'It is impossible to rightly govern the world without God or the Bible.'
George Washington
---
---

Brit-Am is the "still small voice" that contains the truth.
[1-Kings 19:12] AND AFTER THE EARTHQUAKE A FIRE; BUT THE LORD WAS NOT IN THE FIRE: AND AFTER THE FIRE A STILL SMALL VOICE.
















Home