Brit-Am Now no. 1335: The Lost Tribes of Israel


April 30 2009, 6 Iyar 5769
Contents:
1. Brit-Am Typo Corrected.
2. Brit-Am Groups and Meetings Proposed and Planned
3. Brit-Am Publications





---
---

1. Brit-Am Typo Corrected.
(a) Frank Brown wrote:

Yair, take a look at your note on Lev. 18:20. I think you left a word out.
Here is what you wrote:
You should have intercourse with the woman of another man.
I think you left out NOT, as in "You should NOT have intercourse..."
Shalom,
Frank Brown

(b) From: Simcha

Read this week's Torah portion, I see there is a "typo" error: This should be "should NOT right????
---

================================================


Brit-Am Reply:


Thank you both for pointing this out.
We have corrected the mistake.
http://www.britam.org/leviticus/5achrmtkdshm.html
God bless you all
Yair

We ask all our readers that come across typos or mistakes etc in our writings to point them out to us.

---
---

2. Brit-Am Groups and Meetings Proposed and Planned
a.Brit-Am is in need of on-going financial support. The carrying out of the proposals below will at least in part be
a result of such support becoming available. At present, the situation is quite serious.
b. Shortly we hope to be having regular meetings in Israel and setting up groups overseas again.
In Israel we will concentrate on Biblical talks and discussing the evidence of Israelite origins.
We will also emphasize the need for spreading the knowledge and for a rapport between Judah and Joseph.
Beyond that we will not go.

We will need some degree of financial support to make this possible.
Money is necessary for us to maintain Brit-Am and to put this into operation.
The sums needed may not be that large but they will be needed, at least at first.

(c) Brit-Am Groups overseas will also be established or revived.
The emphasis will be on:
(i) Support for Brit-Am in Israel. This may sound a bit callous on our part but it is necessary.
(ii) Support for the State of Israel.
(iii) Study of Proofs based on Brit-Am works.
(iv) Study of the Hebrew Bible.
(v) AVOIDANCE of theological issues that divide Judah from Joseph.
This may sound unjust and even dishonest but it is what is needed.
Brit-Am overseas may even be described as a "Jewish-[Israelite]Gentile" pro-Zionist Friendship movement
that also involves study of the Lost Ten Tribes and non-denominational "Old" Testament teachings.

YOUR FEEDBACK AND REACTIONS ARE REQUESTED ON THIS MATTER!!!

---
---

3. Brit-Am Publications
"The Tribes" (1993) identified specific ethnic entities and peoples with Israelite Tribes and Tribal clans.
http://britam.org/the-Tribes.html
Proofs adduced in "The Tribes" consisted of hard evidence combined with an analysis of name similarities. National peculiarities were compared with recorded Israelite Tribal characteristics. The principle of statistical probability was employed relying on the fact that a very great number of direct correspondences cannot be all due to mere chance.

"Ephraim" (1995) concentrated on bringing proofs primarily from Jewish sources.
http://britam.org/bkephraim.html
In its way "Ephraim" proves its case though it also requires some confidence in the sources and in the way they have been presented and interpreted. "Ephraim" in part was a Statement of Faith of great value and almost indispensable interest.

"Lost Israelite Identity" (1996) is an historical work.
http://www.britam.org/Identity.html
It analyzes the Ancient Hebrews in Egypt (where they were known as "Hycsos")
and in the Land of Israel. The Ten Tribes seceded and were later exiled. They became associated with the Cimmerians and Scythians.
These nations in turn gave rise to Western national groupings one of which became the "Celts". Part of the Celts were Hebrews
as "Lost Israelite Identity" proves. "Lost Israelite Identity. The Hebrew Ancestry of Celtic Races" is now out of print.
We hope shortly to publish a slightly revised edition of this work on the web, Details will follow.

"Joseph. The Israelite Destiny of America" was first published in 2001; a second edition somewhat different from
the first was published in 2004.
http://britam.org/bkjoseph.html
This work concentrated on showing the Israelite characteristics of the American Nation and its
association with the Tribes of Manasseh.

"Biblical Truth. The Lost Ten Tribes of Israel in the West according to the Book of Genesis" (2002):
http://britam.org/truth.html
Analyzes the Blessings to the Patriarchs and to the Tribal Ancestors and shows how the Promises have been fulfilled in Western nations especially the British and North Americans.

"Origin. You too are from Israel. You too are the People" (2002):
http://britam.org/origin.html
This book gives an historical summary of Israelite migrations to the west alongside an analysis of the Biblical Prophets and what they said concerning the Lost Tribes of Israel. An adaptation of this work was published in Hebrew under the title "Achim Acharim" ("The Other Brothers") in 2004.
http://britam.org/hebrew/BritAmFirstPaje.html

"Role to Rule. The Task of Joseph" 2007.
http://www.britam.org/Role.html
The Lost Tribes had a duty as well as the promise of blessings.
The one was contingent on the other and both were even necessary for the fulfillment of the other. This work analyzes what the duty of "Joseph" was meant to be and to what degree the Tribes of Joseph have fulfilled the role the Bible charged them with.

"The Khazars. Tribe 13" (2008).
http://www.britam.org/Khazarbook.html
The Khazars were a people related to the Angles and Saxons and their kin-folk. They converted to Judaism
and became quite powerful. Evidence proving their Israelite origins is important in its own right and necessarily also proves the Hebrew ancestry of kindred peoples.

---
---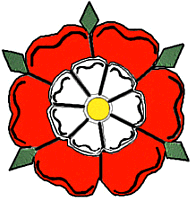 Pleased with what you read?
The Brit-Am enterprise is a good Biblical work.
God willing, they who assist Brit-Am will be blessed.
Brit-Am depends on contributions alongside purchases of our publications
Click Here to make an offering.
Click Here to view our publications.
---
---
---
'It is impossible to rightly govern the world without God or the Bible.'
George Washington
---
---

Brit-Am is the "still small voice" that contains the truth.
[1-Kings 19:12] AND AFTER THE EARTHQUAKE A FIRE; BUT THE LORD WAS NOT IN THE FIRE: AND AFTER THE FIRE A STILL SMALL VOICE.
















Home