Brit-Am Now no. 1331: The Lost Tribes of Israel


April 22 2009, 28 Nisan 5769
Contents:
1.David

Tempelhoff

: Likes "Role to Rule"
Re: Psalms 133 Unity, Family, Friendship, Judah and Joseph
2. Carol Hawke:

Obama

Does Not represent US People
3. Words of interest
4. Jonathan

Caro

: Brit-Am Deserves More Support
5. New Article
The Hussein

Obama

Pages.
The USA and Israel in Danger









---
---

1.David

Tempelhoff

: Likes "Role to Rule"
Re: Psalms 133 Unity, Family, Friendship, Judah and Joseph
Hello Yair,

I am happy with the way Brit-Am is developing. I think your decision to steer Brit -Am in the direction its going is wise..
I have been reading "Role to Rule: The Task of Joseph".
http://www.britam.org/Role.html
It is a very good read. You have tied together many interesting facts, observations and schools of thought.
The book is a great work to build and expand upon in coming years.

---
---

2. Carol Hawke:

Obama

Does Not represent US People


RE: Psalms 133 Unity, Family, Friendship, Judah and Joseph
http://britam.org/psalms/psalms133.html
Please do keep in mind when you make statement such as these:

##"THE MOUNTAINS OF ZION are part of the Mountain Range of Judah and
Samaria which in the Biblical Era was the center of the Israelite
nation. Nowadays the USA is trying to prevent Jews from building homes
there.
This is against Tribal unity. It is an anti-Israelite policy. It
should not be. Jews should be encouraged and assisted to build in
Judah and Samaria. This is for the good of all Israel.
We should all want increased Jewish settlement on the West Bank. It is
part of the task of Joseph to help Judah settle and conquer the
Holy Land.#

That the USA consists of both a people and a government. The PEOPLE of
the USA are not creating these ridiculous policies (any more than the
people of Russia create its policies) but the government (virtually a
separate entity of the USA) IS. The government of the USA fails to
address the wishes of the people of the USA.

As a further example, I have not YET spoken to one person in the USA who
will admit to having voted for the current president. THE PEOPLE who
support the country are not being represented equally with those who
LIVE UPON THAT SUPPORT. Do you NOW understand???

Thank you,

Mrs. Hawke

---
---

3. Words of interest
Celtic "cair" meaning sheep
cf. Hebrew "car" meaning sheep e.g. MILK OF SHEEP (hebrew: carim" plural of "car")[Deuteronomy 32:14].
English "for" meaning "on behalf of"
cf. Hebrew "avor" meaning "on behalf of".

---
---

4. Jonathan

Caro

: Brit-Am Deserves More Support
Jonathan Caro wrote:
...I do read your email bulletins rigorously and listen to your Bambi broadcasts from time to time and must say that the conscientiousness and thoroughness behind your entire enterprise is astonishing. You deserve far more support, both institutionally
and from your subscribers as the work you are doing, however unrecognized, has almost revolutionary implications for the ever evolving historical revision of the post-modern mind of the West as it gropes for new spiritual purpose in an era of confused millenarian expectations.

Please do not despair. There is a hidden wellspring of support for your work out there and it merely needs to be reached and better related to in order to expand the role of your message.

Jonathan Caro

---
---

5. New Article


The Hussein

Obama

Pages.
The USA and Israel in Danger
http://britam.org/obama.html
Includes
Contents:
1. Introduction.
2. The Brit-Am Contribution to Great Poems of the World and Reactions to it.
(a) Baruk Obama: A Poem for Pesach
(b) Negative Reactions: The Barak Hussein O.. Ruckus
(c) Known Anti-Jewish Conspiracy Freak Complains of Brit-Am Racism!
(d) Positive Reactions: The Barak Hussein O.. Ruckus
3. Brit-Am Reply to Negative Reactions and Charges of Racism
More Brit-Am Sources on Obama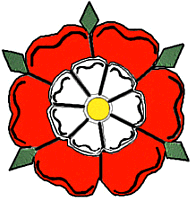 Pleased with what you read?
The Brit-Am enterprise is a good Biblical work.
They who assist Brit-Am will be blessed.
Brit-Am depends on contributions alongside purchases of our publications
Click Here to make an offering.
Click Here to view our publications.
---
---
---
'It is impossible to rightly govern the world without God or the Bible.'
George Washington
---
---

Brit-Am is the "still small voice" that contains the truth.
[1-Kings 19:12] AND AFTER THE EARTHQUAKE A FIRE; BUT THE LORD WAS NOT IN THE FIRE: AND AFTER THE FIRE A STILL SMALL VOICE.
















Home