Brit-Am Now no. 1319


March 20 2009, 24 Adar 5769
Contents:
1. David Jackson: Is Israel in Danger? Remember South Africa
2. Bronze Age Atlantis
3. Brit-Am is a Good Thing.
It may well be to your good to help Brit-Am








1. David Jackson: Is Israel in Danger?
Remember South Africa
RE: Brit-Am Now no. 1318
re
Jerusalem News-848
#3. Wishful Thinking? CIA report: Israel will fall in 20 years
http://britam.org/jerusalem/jerusalem848.html#Wishful
Yair,
The Jerusalem News link should have been #848. It was #847.
[since corrected, editor]
The article about a CIA report indicating that Israel will fall within 20 years is disturbing. Not because I think that will happen, but because it serves to remind us how close we may be to the end of days.

If Israel were faced with an existential threat that defied a military solution, perhaps similar to the worldwide sanctions that brought about the collapse of the former South Africa, what might be the result?

David Jackson
Keller, TX

---
---

2. Bronze Age Atlantis
New Book by Walt Baucum now available
"Bronze Age Atlantis"
The International Nautical Empire of the Sea Peoples
by
Walter Baucum
(Russell-Davis Publishers, Jerusalem, Israel, 5769-2008)
Foreword by Yair Davidiy
for a description of the work plus information as to how to order it go to:
http://www.britam.org/baucumcover.html

---
---

3. Brit-Am is a Good Thing. It may well be to your good to help Brit-Am
Brit-Am provides you with valuable information.
Brit-Am has an important message and God willing we will merit to deliver it well.
Brit-Am is important in itself.
We need your support.
We need financial contributions and purchases of our publications.
Become a member of Brit-Am.
Support Brit-Am.
You will be glad you did.
We ourselves tithe.
We believe that others should as well but that is their own decision i.e. we would not say definitely that such should be the case for everybody.
We are also not necessarily saying that tithes should go to us.
Everyone has to make their own decision upon their own responsibility.
Nevertheless the principle remains.
In our own way we endeavor to serve the Almighty and to serve Israel and Judah who are the peoples of the Almighty.
According to our understanding,
Whosoever helps us will be rewarded greatly for doing so.



[Malachi 3:10] BRING YE ALL THE TITHES INTO THE STOREHOUSE, THAT THERE MAY BE MEAT IN MINE HOUSE, AND PROVE ME NOW HEREWITH, SAITH

THE LORD OF HOSTS,
IF I WILL NOT OPEN YOU THE WINDOWS OF HEAVEN, AND POUR YOU OUT A BLESSING, THAT THERE SHALL NOT BE ROOM ENOUGH TO RECEIVE IT.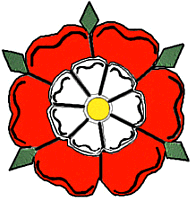 Pleased with what you read?
Did you benefit from it?
Your benefit and wellbeing are goals of ours and worthwhile to us in themselves.
We understand that the Brit-Am enterprise is a good work and that they who assist Brit-Am will be blessed.
Brit-Am depends on contributions alongside purchases of our publications
Click Here to make an offering.
Click Here to view our publications.
---
---
---
'It is impossible to rightly govern the world without God or the Bible.'
George Washington
---
---

Brit-Am is the "still small voice" that contains the truth.
[1-Kings 19:12] AND AFTER THE EARTHQUAKE A FIRE; BUT THE LORD WAS NOT IN THE FIRE: AND AFTER THE FIRE A STILL SMALL VOICE.
















Home